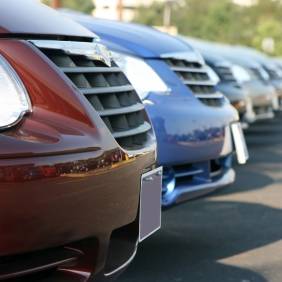 People with hidden disabilities, including autism and mental health conditions, will soon be able to get a Blue Badge parking permit.
From early next year, those in England with less immediately obvious illnesses and disabilities will have the right to a badge - which allows holders to park in certain places that aren't available to others.
The Department for Transport said that while the current rules covering the badge scheme in England do not specifically exclude those with non-physical disabilities, they are open to interpretation by local authorities - and so the new rules provide more clarity.
The Blue Badge scheme in Scotland was permanently extended in December to cover carers and relatives of people with conditions such as dementia, autism and Down's Syndrome.
Who will be able to get a Blue Badge?
The new criteria will extend eligibility to people who:
Cannot make a journey without there being a risk of serious harm to their health or safety or that of any other person (such as young children with autism)
Cannot make a journey without it causing them very considerable psychological distress
Have very considerable difficulty when walking
You can apply for a new badge or renew one on the Government website.
What does a Blue Badge do?
The Blue Badge scheme helps you park closer to your destination if you're disabled.
The badge is recognised in all European countries and allows you to make use of the same parking concessions as the country's own citizens with a disability.
You can find out where you can park with a Blue Badge using the Government website.
What does the Government say?
Transport Minister Jesse Norman said: "Blue badges are a lifeline for disabled people, giving them the freedom and confidence to get to work and visit friends independently.
"The changes we have announced today will ensure that this scheme is extended equally to people with hidden disabilities so that they can enjoy the freedoms that many of us take for granted."