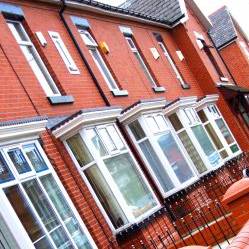 Forty per cent of mortgage products are now fee-free, according to data released this week – but simply taking a no-fee mortgage rather than considering the overall cost could leave you overpaying by £100s a year.
The number of fee-free mortgages currently on offer has risen by 274 since January to a total of 2,007, up 4% on this time last year, new figures from data firm Moneyfacts reveal.
But as well as a mortgage's fee, other aspects affect its cost – such as its interest rate and your deposit or existing equity. And while our Mortgage Best Buys comparison allows you to search for fee-free mortgages, crucially it also shows the total cost, allowing you to compare fee-free options against those with a fee to ensure you're getting the cheapest deal possible.
See our Cheap Mortgage Finding guide on how to find the right deal for you.
Why has the number of fee-free mortgages increased?
Lenders are serving up fee-free mortgages as a means to attract more customers – they're wary of cutting interest rates to new borrowers as the base rate, the interest rate at which the Bank of England lends money, is predicted to rise from 0.5% next Thursday. This, in turn, will see a rise in 'swap rates' – one of the factors banks use to decide their fixed mortgage rates.
In fact, interest rates have been on the rise since the last base rate increase in November 2017, with the best available two-year fix now at 1.43% (up from 0.99% in October 2017) – though it has a hefty £1,700 fee.
Without the cheapest rates to attract new borrowers, lenders have turned to fee-free mortgages. These could slash a chunk off your overall payments and save you serious cash, depending on the size of your mortgage.
David Hollingworth, from mortgage broker London & Country, said: "Lenders increasingly recognise that borrowers may not want to pay arrangement fees and other set-up costs, or be well served by doing so. While headline rate is clearly important, it's crucial to factor in all the costs, to make sure you get the best overall value."
Make sure you factor in the overall cost
A fee-free mortgage may sound a no-brainer – especially when Moneyfacts' data shows lenders have upped the average fee from £979 in May to £990. But it's not that simple.
Unfortunately, fee-free often means a higher interest rate (lenders have to make up the money somehow), meaning you could end up paying more than you need to overall.
To show how mortgage costs compare, we looked at a spectrum of two-year fixes on a £200,000 property with a 75% loan to value (LTV), ie, the percentage of the property value you're borrowing – in this example, £150,000. The fees ranged from zero to £2,034.
We used our Mortgage Best Buys tool to find the best rates and then our Mortgage Calculator to directly compare the deals.
Two-year fix on a £150,000 mortgage (75% LTV) & 25-year-term
Interest rate
Fee
Monthly repayment
Total cost over two years
1.43%
£1,700
£602
£14,442
1.44%
£2,034
£604
£14,491
1.54%
£1,176
£607
£14,577
1.64%
£534
£612
£14,684
1.76%
£200
£619
£14,854
1.89%
£0
£628
£15,073
Accurate as of 27 Jul 2018.
As you can see, the two cheapest mortgages over two years have the two most expensive fees – but they also offer the lowest interest rates (1.43% and 1.44%) of those we compared.
The most expensive over two years is the fee-free option with the highest interest rate (1.89%).
The overall costs calculated above incorporate the fees into the repayments. But some lenders may allow you to pay the fee upfront rather than adding it to the mortgage, to avoid accruing further interest. Check with your lender if you can do this or not.
But do bear in mind that fees will be added to the total mortgage you owe if you don't pay them upfront. This means that fee-free could work out cheaper over the entire term.
It's worth noting that the bigger the mortgage, the more the rate will be a factor in its cost. The smaller the mortgage, the more a bigger fee will impact your payments.
This is because adding a £2,034 fee onto the monthly payments of a small mortgage will make them significantly larger than if you were to add it onto a big mortgage where the regular payments are already high. To achieve lower payments on a larger mortgage, you'd need a lower rate, not necessarily a lower fee.
All this highlights the importance of taking into consideration ALL costs, including rate and fee. For more information, see our section on Mortgages & Homes.
Have your say