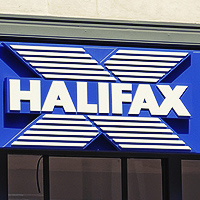 Halifax is cutting the monthly rewards it offers on two of its current accounts from October, MoneySavingExpert.com can reveal.
The changes, which affect new and existing Halifax Reward and Ultimate Reward current account customers, will see the accounts' monthly bonuses drop from £3 a month to £2 a month.
It follows a drop from £5/mth on the rewards offered on the accounts last February. And it comes after Halifax earlier this month hiked the monthly fee on its Ultimate Reward account, which is one of our top pick packaged bank accounts, from £15/mth to £17/mth.
Lloyds and Bank of Scotland, which alongside Halifax are part of Lloyds Banking Group, also cut current account interest rates earlier this month.
If you're affected by the cut and want an account with better rewards, there are other options available - so it could be worth switching away when the change takes effect.
For a full rundown of the top pick current accounts, see our Best Bank Accounts and Top Packaged Bank Accounts guides.
How is Halifax cutting rewards?
The Halifax Reward and Ultimate Reward accounts currently give you a bonus of £3 each month you pay in at least £750, remain in credit, and pay out at least two direct debits. From 1 October 2018, the reward on both accounts will drop to £2/mth - meaning a possible annual total of £24, down from £36 currently.
Here's what the two accounts offer:
The Reward account is a standard fee-free account, which currently offers the £3 monthly reward.
The Ultimate Reward account is one of our top pick packaged accounts, and offers worldwide family travel insurance plus mobile insurance and UK breakdown cover for the account holder(s). It gives its reward as a deduction on the £17/mth account fee - so you'll effectively pay £15/mth when the change takes effect.
New customers who open a Halifax Reward or Ultimate Reward account will continue to receive a £75 switching bonus, so long as they use the Current Account Switch Service to fully switch from an existing account at another bank.
Halifax has told us it's started writing to customers, and some MoneySavers in our forum have received in-app notifications about the change.
Which other accounts offer rewards?
If you decide you don't want to keep your Halifax account after the change, there are still some options:
For ongoing rewards – Santander 123 Lite and NatWest Reward both offer cashback on bills paid by direct debit for a small monthly fee, or Co-op Bank offers up to £5.50/mth with its Everyday Rewards scheme.

For switch offers – you can get up to £185 in vouchers with M&S Bank if you switch and stay, or First Direct is offering a choice of £150 Expedia vouchers, a gadget such as Bose headphones or an online course.

For packaged accounts – our top pick is Nationwide's FlexPlus, which might be a better option than Halifax's Ultimate Reward account even before its rate cut. For £13/mth, Nationwide offers worldwide family travel insurance, family smartphone insurance and UK and European breakdown cover. You can also get 3% AER variable interest on up to £2,500.
What does Halifax say?
A spokesperson for Halifax said: "This change ensures we can continue to offer all the benefits of these accounts while remaining competitive in the market.
"The Ultimate Reward Current Account offers an extensive range of features and benefits including several insurance products. To purchase these individually would cost more than the monthly account fee. The Reward current account remains fee-free."