Government publishes no-deal Brexit plans for EU roaming, passports and more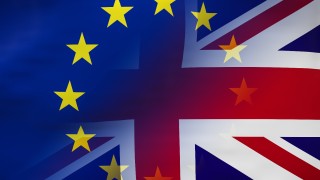 Free EU mobile roaming cannot be guaranteed in the event of a no-deal Brexit, the Government has admitted, as it unveiled a raft of papers preparing for such a scenario.
The Government today published a collection of papers titled How to prepare if the UK leaves the EU with no deal. They set out its plans in the "unlikely event" there is no deal in place between the UK and the EU's other member states when we exit the union on 29 March 2019.
The papers set out some of the possible impacts on consumers, including:
More papers are set to be published in due course and will cover areas such as flight delay rules and the European Health Insurance Card (EHIC).
The papers have also confirmed that the Government has already changed UK passport renewal rules, as MoneySavingExpert first revealed yesterday. See our Passport applicants given shorter renewals MSE News story for full info.
The Government has stressed that it believes a no-deal scenario remains unlikely, but it's setting out its plans for such a situation now so that businesses and citizens understand what they would need to do. Here's a summary of the info it has given on consumer issues so far...
Free EU mobile roaming cannot be guaranteed
In June 2017, the current 'Roam Like at Home' rules were introduced across the EU, meaning you can use your phone as you would in the UK - minutes, texts and data come out of your UK allowance, and when you exceed your allowance (or if you're a pay-as-you-go user), you pay what you would in the UK, subject to fair usage rules. The same protection applies if you're travelling from the UK to Liechtenstein, Iceland and Norway.

EU roaming regulations also require mobile operators to apply a default €50 (£44) cap on mobile data usage, while operators are required to send an alert once your device reaches 80% and then 100% of the agreed data roaming limit. These requirements apply to UK and other EU nationals travelling anywhere in the world, not just within the EU.
In the event of NO deal... roaming charges could return. After March 2019, mobile phone operators could reintroduce charges or restrict how much data UK consumers get while in the EU.

In its Brexit no-deal papers, the Government warns: "The availability and pricing of mobile roaming in the EU would be a commercial question for the mobile operators. As a consequence, surcharge-free mobile roaming in the EU may not continue to be standard across every mobile phone package from that point."

The Government says it would legislate to cap roaming surcharges at £45 per monthly billing period. The Government would also legislate to ensure the alerts at 80% and 100% data usage continue.

The major providers – Three, O2, Vodafone and EE - have all stated they have "no plans" to reintroduce roaming charges and say they "hope" to preserve free-to-roam. But only Three has stated definitively it will NOT reintroduce additional charges for UK users in the event of no deal.


If there IS a deal... free roaming will remain until 2020 at least. In the event of a deal, free EU roaming would continue during the implementation period – up until 2020. UK consumers travelling through the EU would continue to be protected by the EU legislation. What happens after 2020 depends on what exactly the UK and EU can agree as part of their future partnership.
You may need to renew older passports to travel to the EU
At the moment, you can travel to any European Union country without a visa, as long as you have a valid UK passport.
In the event of NO deal... you may have to renew your passport early. After 29 March 2019, you'll need to renew your passport in advance if you plan to travel to certain EU countries and your passport will be older than nine years and six months on the date you plan to travel.

If it is older than nine years and six months on the day you travel, you will not be able to travel to the following countries: Austria, Belgium, the Czech Republic, Denmark, Estonia, Finland, France, Germany, Greece, Hungary, Iceland, Italy, Latvia, Liechtenstein, Lithuania, Luxembourg, Malta, the Netherlands, Norway, Poland, Portugal, Slovakia, Slovenia, Spain, Sweden and Switzerland.


If there IS a deal... we don't yet know. The Government did not set out what will happen if the European Union does agree a deal with the UK.
Passports printed between 30 March 2019 up until the introduction of the new passport design will be burgundy, but will not include the words 'European Union' on the front cover.
Blue passports will start being issued from late 2019.
You may need a permit to drive in Europe
At the moment, if you have a UK driving licence you can drive in the EU without any extra documents.
In the event of NO deal... you may need to get a permit. After 29 March 2019, you may need an International Driving Permit (IDP) if you want to drive in an EU country, as well as your UK driving licence.

An IDP costs £5.50, and you'll need to get it before you travel from the Post Office.

There are two types of IDP, and which one you need will depend on the country you're travelling to. One type, known as the 1949 Convention IDP, will be valid in Ireland, Spain, Malta and Cyprus and lasts for 12 months. The other, known as the 1968 Convention IDP, will be valid in all other EU countries as well as Norway and Switzerland, and lasts for three years.

If you're driving through multiple countries which require different types of IDP – for example, if you're visiting both France and Spain – you'll need to get both types of permit, meaning you would pay £11 in total.

The Government says it will try to negotiate a separate deal with the EU or individual EU countries to ensure an IDP isn't required, but there are no guarantees.

If you have an EU driving licence but live in the UK, you won't need to do anything – your license will still be valid without an IDP.

If there IS a deal... we don't yet know. The Government did not set out what will happen if the European Union does agree a deal with the UK.
Banking protection would be largely unchanged
The majority of the UK's financial services legislation comes from EU directives. These allow banks and other financial services firms to offer banking, saving or lending services across the EU without needing to be regulated by each individual country's financial regulator.

It means that, for example, RCI Bank and Ikano Bank – regulated by the French and Swedish regulators – are able to offer savings accounts to UK customers.

The UK is also covered by other regulation, for example making payments to Euro-area countries swift and easy, and banning retailers from charging users if they pay for an item using a credit or debit card.
In the event of NO deal... the Government will try to put temporary arrangements in place. The Government proposes a 'Temporary Permissions Regime' that will allow firms already authorised to operate financial services in the UK to continue to do so for three years after the UK leaves the EU.

The idea is that this grace period will allow these firms to seek authorisation from the relevant UK regulator to continue to do business in the UK, or wind up their UK businesses in an orderly way, and that there will therefore be no immediate withdrawal of banking or payment facilities on 29 March 2019.

This temporary regime would also cover investments, prepaid cards, international money transfer firms and other payment service providers.

The Government's paper stresses that for UK-based customers of UK-based banks or other financial firms there's likely to be little change – for example, the Bank of England has confirmed that the £85,000 savings safety guarantee in the UK will remain after Brexit, though the amount covered could be changed later by the Bank.

If you do save with a bank like Ikano, RCI or Fidor, then it's uncertain if your protection will continue - though it's possible at least while the 'Temporary Permissions Regime' is in place. If your protection does change, your bank would have to notify you in good time, which would give you time to withdraw your cash.

People or businesses regularly sending or receiving euros could see a delay in transfers, as the UK would most likely need to leave the Single Euro Payments Area (SEPA).


If there IS a deal... little is likely to change. It's expected that nothing will change in financial services during the two-year transition period. It's then also likely that the 'no deal' proposals will kick in, as the UK Government is not seeking to remain in the single market or the European Economic Area. As it stands, financial firms in countries outside of those blocs are unable to 'passport' financial services in to the EU.
Additional reporting by Callum Mason, Helen Saxon, Naomi Schraer and Mark Dorman.
For all the latest deals, guides and loopholes simply sign up today – it's spam-free!
Join the MSE Forum discussion