'I've collected £270 in vouchers in under three months... taking pics of job ads on my phone'
A MoneySavingExpert.com reader bagged £270 in vouchers by taking pictures of job adverts, after reading about the Job Spotter app in our weekly email.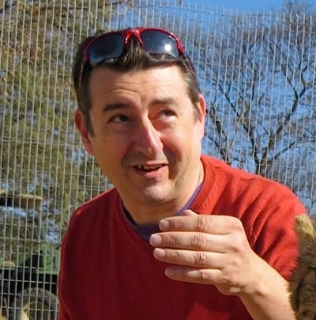 MoneySaver Sean has replaced his broken tablet and now plans to buy a Fitbit with his earnings, which he has cobbled together by taking photos of ads wherever he goes – from Hertford to Cyprus.
The Job Spotter app, which features in our Make Money Online guide, lets you earn points – which you convert to Amazon vouchers quickly – just for taking pictures of job ads in windows.
The 52-year-old started job spotting in mid-September and logged around 220 jobs in October alone. He says he aims to get around 200 points a job, which is worth $2 (£1.59) and has an average of 88 points (70p). He says his biggest spot – an advert for a barista at a cafe in Hoddesdon, Hertfordshire – earned him 321 points, or £2.54.
He also regularly spots jobs abroad, and says he now knows what 'staff wanted' translates as in several different languages.
For 36 top paying sites and apps for making extra cash, see our Make Money Online guide.
How does Job Spotter work?
You earn points for each job advert you submit, and right now is a great time to use it as there are lots of temporary Christmas jobs being advertised.
Your points are converted into Amazon vouchers that can be redeemed straight away – there's no minimum withdrawal limit. The jobs you spot are then posted on the Indeed website.
You'll need to download the free app for Android from Google Play or for Apple from the App Store. There's no app yet available for Windows phone users.
You'll need to create a profile using your email address and follow the rules to make sure your picture of the job advert meets the app's criteria. Full details are available in our Make Money Online guide.
Sean's tips for making money with Job Spotter
Sean says there are several key tips he has learnt while job spotting:
High street chains aren't as productive. Sean said: "They tend to give only five points each. I try to aim for 200 point jobs by looking where I guess most people wouldn't think of. Country pubs, industrial estates, care homes all tend to 'pay' well."


You may be able to get points from the same ad twice in different months. Sean said: "Job Spotter appears to reset its data at the start of every month, so you can go straight back to the jobs that paid well in the previous month, usually 80% of them are still there."


Travelling round to different places is particularly fruitful. Sean said: "I'm 52 and self-employed, so I have more time and control when I can go spotting. I like to try to do a long walk most days and combine this with job spotting. My other advantage is that I travel around a lot, so have many new places to go spotting. I live on the River Lea and have covered most places from Hertford down to London. I also spend a lot of time in Cyprus."
Here are some images of Sean's biggest successes:
'Anyone can snap pictures of local job ads'
A spokesperson for job site Indeed, which runs Job Spotter, said: "In many parts of the UK, a large proportion of vacancies can only be discovered if jobseekers walk past a 'help wanted' sign. It's estimated that hundreds of thousands of jobs are only advertised in storefront windows.
"Since most people explore new career opportunities online, 'we're hiring' signs may never reach the eyes of jobseekers. By downloading the Job Spotter app, anyone can snap pictures of local job ads and upload them to Indeed."
For all the latest deals, guides and loopholes simply sign up today – it's spam-free!
Join the MSE Forum discussion