Just 1.2% of smart meters will definitely stay smart when you switch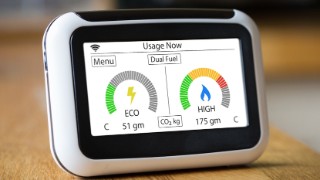 Just over 138,000 of Britain's 12 million smart meters are guaranteed to retain their full functionality if you switch your energy supplier.
There are more than 12 million smart meters operating across Great Britain, but only around 138,000 of these – 1.2% – are 'second generation' meters or SMETS2s – the type which are guaranteed to continue sending readings if you switch away from the supplier which installed them.
The information was revealed in the House of Lords by Business Minister Lord Henley yesterday afternoon.
It has long been planned that first generation meters will be upgraded remotely, so that they have the same capabilities as second generation meters and continue to work when a customer switches supplier, but the Government has now said this may not be complete until the end of 2020.
See our Smart Meters guide for more information.
What are smart meters?
Smart gas and electricity meters, which are being installed by energy companies and should be offered to everyone in England, Scotland and Wales by 2020, give automatic meter readings which are sent straight to your supplier, theoretically ending estimated bills.
But first generation SMETS1 meters frequently stop working when you switch supplier, so you'll need to start doing manual meter readings again. SMETS2, the newer type, allow you to switch while keeping your meter's functionality.
The SMETS1 meters will no longer be installed after next month. If you have one already, the plan is that in due course you will be able to remotely upgrade it with software to allow it to meet SMETS2 specifications.
What did Lord Henley say?
Speaking in the House of Lords yesterday, Lord Henley said: "More than 12 million smart meters are operating across Great Britain, with more than 400,000 meters installed every month.
"As of Sunday 18 November – two days ago – industry information showed that more than 138,000 SMETS2 meters were connected to the national smart metering network."
Labour peer Lord Dubs asked: "My Lords, will the Minister confirm that many, if not all of the smart meters currently offered are such that they cannot work if the consumer switches from one supplier to another? That is a pretty good reason for not having a smart meter."
To which Lord Henley responded: "My Lords, the companies have been installing the SMETS1 meters and we are now moving on to SMETS2. Changes happen when one moves from a SMETS1 to a SMETS2, but the same benefits will still be available when consumers switch supplier in due course, and they will be able to benefit from those.
"There will be a slight delay in that, but by 2020, all those who switch will find that they have the same benefits on SMETS1 as they have on SMETS2."
What does the Government say?
A spokesperson for the Department for Business, Energy & Industrial Strategy said: "Starting this year, the national smart metering network will be upgraded to support the enrolment of first generation smart meters.
"The enrolment will be completed by the end of 2020 to ensure all devices stay smart when switching, and priority will be given to meters which have temporarily lost some of their smart functionality."
Get Our Free Money Tips Email!
For all the latest deals, guides and loopholes - join the 12m who get it. Don't miss out
Join the MSE Forum Discussion
Have your say
This is an open discussion; anyone can post. Comments may be edited, and are only published during the working day. Please report any spam, illegal, offensive, racist, libellous posts (inc username) to fbteam@moneysavingexpert.com.