Two payday lenders go into administration – what you need to know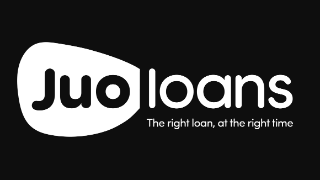 CURO Transatlantic Limited, which owned payday lenders Wage Day Advance and Juo Loans, has collapsed into administration – here's what you need to know.
Accounting firm KPMG has been appointed administrator of CURO Transatlantic Limited (CTL) and has sold the business to Shelby Finance Limited, meaning around 50,000 customer accounts will be moved.
But more than 650,000 other customer accounts, both current and historic, currently remain with the administrators.
It's currently unclear what will happen for these customers, including those with outstanding balances and those that may have mis-selling claims against the brands, but until you hear otherwise you should continue paying back any loans as normal.
How do I know if my loan's been sold?
If you're a Juo Loans or Wage Day Advance customer, your loan may have been sold to Shelby Finance Limited.
If it has, you will be contacted by the company shortly, or alternatively you can check for yourself by ringing 0333 006 2000 or emailing customerservices@shelbyfinance.com.
If you're a Wage Day Advance customer, you can also check your online account.
What should I do if my loan's not been sold?
Howard Smith and Ed Boyle of KPMG, who have been appointed as joint administrators of CTL, are currently deciding what will happen with the remaining loan book.
They say that they will contact customers with outstanding balances in the coming weeks, and will also contact customers who have potential redress claims and, where applicable, invite them to submit a claim.
Don't be too hopeful about this though, claiming money from a company after administration is often fairly unfruitful, as you'll be a long way down the queue of creditors.
What does KPMG say?
Ed Boyle, joint administrator and partner at KPMG, said: "We are pleased to have secured the sale of the business to Shelby, which is the best available outcome in the circumstances for CTL's creditors and other stakeholders.
"CTL was subject to a significant number of consumer redress claims arising from its historic affordability, creditworthiness and responsible lending practices. Over time, and with the number of claims increasing, the financial and operational burden of resolving them became unsustainable.
"The joint administrators will now work to realise the remaining assets of the company and to then distribute the available funds to creditors."
For all the latest deals, guides and loopholes simply sign up today – it's spam-free!
Join the MSE Forum discussion