'I started comping on the MSE Forum... and three months later won a trip to Everest'
A MoneySaver who was inspired by MSE founder Martin Lewis to start systematically 'comping' won a once-in-a-lifetime trip to Everest base camp just three months later, after entering an impressive 1,600 competitions in that time.
James Robb spotted the prize, which is for two people and includes trekking equipment such as boots, outfits and a tent, up for grabs on the MSE Forum's hugely-popular Competitions Time board.
He began comping back in February after watching Martin's TV show, which featured a comper who came to his roadshow to thank him for the £75,000-worth of prizes she'd won over the years.
James, who's retired and lives in Dunfermline, Scotland, began entering a huge number of competitions, and initially didn't have much success, with a £25 prize his only win.

But then he spotted a competition from guide book firm Cicerone Press in the MSE Forum. All he had to do was say which year Cicerone Press was founded – but you've got to be in it to win it, and he was delighted to scoop the Everest trip as top prize.
Success is never guaranteed with comping, so treat it as a potentially profitable hobby rather than a dead-cert money-spinner. But in the past we've seen MoneySavers win everything from luxury weddings to over £20,000 in cash. See more success stories, plus help on how to max your chances, in our 40+ Comping Tips.
'More than enough competitions to keep me busy'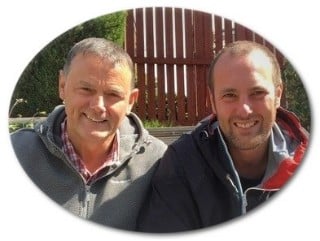 James has now invited his son Chris to do the trek with him, and the pair will scale heights of more than 5,000 metres.

James said: "I've always wanted to go, just to see what it feels like at that altitude and experience that.
"I've always thought the scenery around Everest was stunning, I've only ever flown over it, so this will be fantastic to see the scenery and face the challenge."
After he won, James posted in the I won! I won! I won! comping forum, thanking forumite sleepjones for sharing the competition. Dedicated forumites post hundreds of competitions on the Competitions Time board, to help give each other leads and share their success stories too.
James says he only started comping in early February but has quickly become hooked, entering 321 competitions in February, 721 in March and another 600 in April. He uses autofill tools to speedily enter competitions, and keeps track of them all on a spreadsheet.
And he told us he only uses the MSE Forum to find competitions to enter. He said: "There are more than enough competitions to keep me busy".
How to try your hand at comping
Our 40+ Comping Tips guide has a ton of hints and tricks to help you try your hand at comping and – with a little luck – perhaps become as successful as some of our winners. Here are a few top tips to get your started:
Find 100s of competitions in one place. Our MSE comping forum board is regularly updated and compers have a real team spirit.


Never use your personal email address for comping. Creating a new email address just for comping will help stop your inbox clogging with spam.


Track what you've entered. You can press the tick button at the bottom of each competition post on our forum, so you can easily see which you've entered.
For all the latest deals, guides and loopholes simply sign up today – it's spam-free!
Join the MSE Forum discussion