Bank transfer scams up by 40% since last year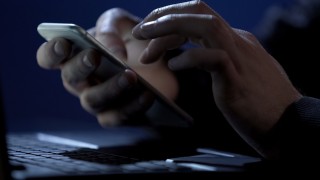 The amount of money stolen by criminals who persuade victims to send them cash via bank transfers has increased by 40% compared to the same period last year, new figures show.
This type of scam, known as authorised push payment (APP) fraud, netted criminals £207.5 million in the first six months of 2019, according to trade association UK Finance. This compares with £148.2 million stolen over the same period in 2018, although UK Finance has said the figures aren't directly comparable as more banks now share data on APP scams.
APP scams occur when someone is tricked into transferring money from their own bank account to one belonging to a criminal. The lost money is then transferred to numerous other accounts, often abroad, and withdrawn by the crooks.
The 2019 half-year figure is made up of £146.5 million lost from personal accounts and another £61 million stolen from 'non-personal' or business banking customers. Financial providers were able to return a total of £39.3 million of the losses to victims, split between personal (£25.6 million) and business (£13.6 million) accounts.
New code should protect more APP scam victims
A new voluntary code introduced in May this year means victims of APP scams are more likely to get their money back – although as the figures released today relate to the first six months of the year, it wasn't in place for most of this time.
The voluntary code commits banks that are signed up to it to a series of measures to tackle APP fraud, such as educating customers about scammers and how they work. It also says banks must try to identify customers who are at a higher risk of becoming a victim, warn customers when they've spotted a scam and try to delay payments while investigating potential scams.
The voluntary code of practice states that victims should be reimbursed unless they ignored their bank's warnings about the scam or were "grossly negligent" in transferring the money – you can read more about it in our Victim of a money transfer scam? MSE News story.
How to avoid being a victim – what to watch out for
Earlier this year, UK Finance worked with the Government to produce helpsheets and a website to try to prevent consumers falling victim to this kind of scam. Here are a few of its tips:
Remember that just because someone knows some personal details – such as your name and address or your mother's maiden name – that doesn't mean they are genuine.


Banks or trusted organisations such as the police will NEVER contact you asking you to give your PIN or full password, or to transfer money to another account.


Always question uninvited approaches asking for information – they could be scams. Instead, contact the company directly using a trusted email or phone number to check the request is genuine.


Never automatically click on a link in an unexpected email or text.
See our 30+ Ways to Stop Scams guide for more help.
For all the latest deals, guides and loopholes simply sign up today – it's spam-free!
Join the MSE Forum discussion