Schools and colleges across England to start offering free sanitary products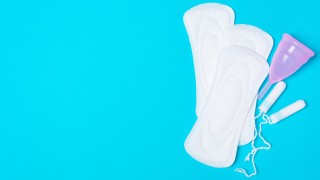 All state schools and colleges in England will be able to start offering free sanitary products to students from today as part of a new Government scheme to tackle 'period poverty'.
Primary and secondary schools and colleges can now order a range of products such as tampons, sanitary pads and menstrual cups from supplier PHS Group, and make these products available for those that need them.
The move follows a commitment in last year's Budget, and comes after a similar decision by the Scottish Government. Meanwhile, the Welsh Government has allocated funding to ensure students can access free sanitary products in 2020, though there is no such similar scheme in Northern Ireland.
For full help on cutting the cost of your period, see our Cheap Sanitary Products guide.
How will schools order the products?
Schools and colleges will receive an email from PHS today, allowing them to order products.
It will be up to each institution to choose exactly what products it orders, but Government guidance says schools "should consider the specific needs, characteristics and preferences of all learners".
And while schools and colleges will also be able to choose how to distribute the products, the Government says they "should consider the potential impact that any perceived stigma around periods could have on learners accessing products".
Schools should receive their orders within five working days, so free sanitary products should start appearing in schools from next week.
If you're unsure what your school's doing or if it will be ordering the products, speak to staff to check.
What does the Government say?
Children and Families Minister Michelle Donelan said: "Periods are a normal part of everyday life and we do not want young people missing out on lessons because of them.
"We know that it is not easy for everyone to access period products where and when they need them. This scheme will deal with those problems so young people can go about their daily lives without getting caught out if they have come on their period unexpectedly, forgotten to bring products with them or if they can't afford the products they need."
For all the latest deals, guides and loopholes simply sign up today – it's spam-free!
Join the MSE Forum discussion