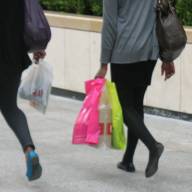 Women in Scotland will be able to get free sanitary products after a successful pilot scheme helped those on low incomes.
The Scottish Government has said it will provide more than £500,000 to rollout the scheme, in the hope it will help almost 19,000 women on low incomes.
It follows a six-month trial in Aberdeen between September 2017 and February 2018, during which more than 1,000 women received free sanitary products. Sanitary products, and in some cases prepaid cards, were handed out by community groups and the trial was later expanded to include a university, a college, three secondary schools and one primary school.
FareShare, a charity which redistributes surplus food to frontline charities and community groups, will receive the funding to buy and deliver the sanitary items to community groups, which can then help women in need.
The Scottish Government will also fund free sanitary products to students in need in schools, colleges and universities.
See our Cheap Sanitary Products guide for more tips on how to save.
What does the Government say?
Equalities secretary Angela Constance said: "The pilot in Aberdeen helped us to understand the barriers that some people face when it comes to accessing sanitary products and I'd like to thank Community Food Initiatives North East for their help and work on this.
"In total 1,082 people women and girls took part and helped us identify ways that we could make free products easily accessible to those who need them.
"It is unacceptable that anyone in Scotland should be unable to access sanitary products and I am pleased that we are able to work with FareShare to make products available more widely through the services delivered by their partners."