Sky to hike broadband and TV prices for millions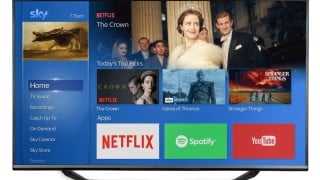 Millions of Sky broadband and TV customers will see their bills rise from April – but if you're affected you may be able to leave penalty-free or haggle down your bill.
The vast majority of TV customers and some broadband customers will be affected by the hikes. The following packages will go up in price from Wednesday 1 April:
Sky Broadband Essential (its basic broadband package) will rise by £2/month (it's currently £20/month for customers in contract and will move to £22/month).
Sky Entertainment (its base TV package that most will have) will rise by £2/mth (it's currently £22/mth for customers in contract, moving to £24/mth).
Sky TV Multiscreen will rise by £1/mth (it's currently £13/mth for customers in contract, moving to £14/mth).
Sky HDTV will rise by £1/mth (it's currently £5/mth for customers in contract, moving to £6/mth).
If you're out of contract, the price increase will be the same in terms of pounds, but the initial price it increases from may be higher.
Customers with multiple packages could see multiple rises but Sky says the average impacted customer will see a rise of about £3/mth. It will be contacting those affected between Thursday 20 February and Wednesday 25 March by email or post.
All other broadband and TV packages are unaffected.
Mid-contract? You MAY be able to leave penalty-free
If you're not happy with the price hike, you may be able to exit your contract with Sky penalty-free. But there's no point just leaving if your current deal is still the cheapest out there – so check rival providers' prices using our Broadband Unbundled tool, and remember other providers also increase prices from time to time.
If you do decide to quit your Sky contract, it's important to note:
If you're affected by the Broadband Essential price increase, you CAN cancel your contract without paying an early termination charge.

Bear in mind that you'll only be able to do so once you've received official notification of the price increase from Sky. Once you have received this, you must call Sky within 30 days if you want to ask to leave penalty-free.


If you're affected by a TV deal price rise, unfortunately you CAN'T exit it penalty-free as a result of these price changes.

Sky says this is because TV contracts have different T&Cs which allow for these rises. But it may still be worth haggling with Sky if you're unhappy about the change. You could also remove any unwanted monthly add-ons to reduce your costs.

At the very least, make sure you use the price rise as extra haggling ammunition when you come to the end of your contract.
Remember, if you're out of contract you can always leave penalty-free.
Haggle, haggle, haggle (and if you're out of contract, consider switching)
If you're out of contract, you can leave penalty-free, so you have a lot of leverage. You're likely paying over the odds so check if you can find a better deal using our Broadband Unbundled tool – you don't need to wait for notification from Sky of the price hikes to do this.

Alternatively, if you want to stick with Sky you're in a great position to renegotiate a better deal (you can try this if you're still in contract too, though your bargaining position won't be as strong). Our poll in February 2019 found 84% of Sky customers who tried to haggle got a discount.
Check out our Sky Haggling guide for full help and tips on how to do this.
If you do haggle a better deal, always check the length of the contract you're signing up to – a lot of Sky contracts are now for 18 months, so make sure you're happy being locked in for that long.
What does Sky say?
A Sky spokesperson said: "We know price increases are never welcome, so we try to keep prices down while continuing to bring customers the best entertainment all in one place, leading customer service and even more flexibility to choose the package that best suits them."
For all the latest deals, guides and loopholes simply sign up today – it's spam-free!
Have your say
This is an open discussion and the comments do not represent the views of MSE. We want everyone to enjoy using our site but spam, bullying and offensive comments will not be tolerated. Posts may be deleted and repeat offenders blocked at our discretion. Please contact fbteam@moneysavingexpert.com if you wish to report any comments.
Update: We are aware that some users may currently be having issues seeing the comments and we're working on it.