Leading wedding insurers stop selling new policies due to coronavirus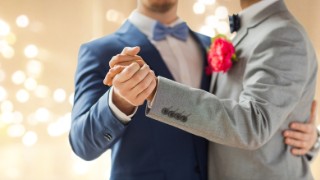 Several top wedding insurance brands have stopped offering new policies to customers in the wake of the coronavirus outbreak. If you already have wedding insurance, your policy will continue to be valid – though if you're worried about disruption due to coronavirus, it's worth checking now exactly what you're covered for.
Debenhams, John Lewis and Wedding Plan Insurance are among the big-name brands that have decided to stop selling wedding insurance in recent days.
If you have an upcoming wedding it's now looking increasingly difficult to get insurance, though we have found a few insurers that are still selling cover, which may give you limited protection.
It comes a day after MoneySavingExpert.com revealed that insurance giant LV has suspended the sale of all travel insurance, with insurers under enormous pressure as a result of the coronavirus pandemic.
See our Wedding Insurance guide for full help on how the cover works and our current top picks, and our Covid-19 Coronavirus Help guide for info on everything from travel insurance to sick pay rights.
What are wedding insurers saying?
Several major insurers – all of which have previously appeared in our cheap wedding insurance top picks – have told us they've stopped selling cover to new customers for the time being:
John Lewis told us: "We have suspended new applications for wedding and event insurance while we assess the impact of travel and public health advice around coronavirus. Existing customers' policies remain unchanged. If customers have any questions about their policy, they should get in touch with us."


Wedding Plan Insurance told us that it has made the decision to suspend the sale of all new policies until further information has been provided by the Government surrounding the impact of coronavirus and said that all existing customers should contact it on an individual basis about claims.


Debenhams and

Dreamsaver Wedding Insurance

say on their websites that they have chosen to suspend new wedding insurance policies but add that "if you are an existing customer, your policy will remain in place and unchanged".
Will wedding insurance cover cancellation due to coronavirus?
We've had a number of queries from MoneySavers who have weddings booked for later this year and who are worried that a larger coronavirus outbreak in the UK could mean they have to cancel. This is where it gets a bit tricky though, as frankly we don't yet know what the full impact of coronavirus will be in the UK, or what scenarios could result in the cancellation of weddings.
We've contacted major wedding insurers to ask them what cover policyholders have, asking a series of specific questions, but unfortunately we haven't had a clear response. We asked providers whether customers would be covered in the following scenarios:
1) If public gatherings are cancelled?
2) If the venue cancels because of coronavirus?
3) If the bride or groom gets sick because of coronavirus or has to self-isolate?
4) If there's restricted travel and guests can't get to the wedding?
Unfortunately neither John Lewis nor Wedding Plan Insurance would give us a clear answer about whether policyholders would be covered and said instead that customers would have to get in touch to ask about their cover on an individual basis.
We'll continue to chase for a clear response from both providers and from Covermywedding.co.uk, Debenhams and Dreamsaver which we've also contacted but which haven't replied, and will update our Covid-19 Coronavirus Help guide when we hear back.
I want to get wedding insurance – what can I do?
We always say it's important to weigh up whether you need wedding insurance. The kind of policy you buy, or even if you buy at all, turns on how much you're spending on the big day and what kind of wedding you've planned. Not every wedding is the size of an Elton John bash, so if you could easily rearrange it on your own, wedding insurance isn't a must (see our 50+ Cheap Wedding Tips for lots more ways to save).
However, if the financial and emotional stress of rearranging would be too much, insurance is worth a look – and you may particularly want to weigh it up given the current uncertainty over coronavirus. See our Wedding Insurance guide for more on the pros and cons.
With several insurers stopping selling new policies, if you are looking for wedding cover you've now much less choice. When we checked today we did still find a few insurers offering cover, but many are including caveats which could affect the cover you get for coronavirus cancellation, so check policies carefully.

For example, Covermywedding.co.uk appears to be still selling insurance but states on its website that "any new wedding policy issued after 6pm on 10 March 2020 will no longer provide cover for claims resulting from coronavirus".
Emerald Wedding will only cover weddings that are over 150 days away, while Wedinsure says it will only cover weddings that are at least five months away.
If you're looking for a policy, a good starting point to offer a comparison is CompareWeddingInsurance.org.uk.
For all the latest deals, guides and loopholes simply sign up today – it's spam-free!
Join the MSE Forum discussion