Payment freezes confirmed for car finance and high-cost credit customers struggling due to coronavirus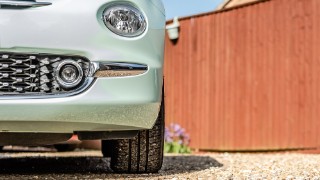 The financial regulator has confirmed it will introduce a new set of payment freezes for customers struggling to make payments on car finance deals, payday loans, buy-now-pay-later agreements and other credit products due to the coronavirus pandemic.
From Monday 27 April, firms will need to give a three-month payment freeze to customers who ask for one because they're struggling to pay for their motor finance deals due to coronavirus – though interest will continue to rack up during the payment freeze. Lenders also won't be able to repossess those customers' vehicles.
Customers with rent-to-own, buy-now-pay-later or pawnbroking agreements who are struggling due to coronavirus and ask for help will be given the same three-month freeze, but again, interest will accrue.
Payday loan customers will get a one-month payment freeze, though unlike the other measures, interest won't continue to accrue on payday loans.
The Financial Conduct Authority (FCA) proposed these rules last week and ran a consultation on them. MoneySavingExpert.com proposed that the one-month freeze on payday loans should be lengthened. It remains "at least one month" though lenders are free to offer a longer payment freeze.
See our Coronavirus Finance & Bills Help guide for more info on the help available towards paying bills and debts during the pandemic.
What help will those with car finance get?
Major car finance lenders – including, for example, Lloyds and VWFS – have already been offering options such as payment deferrals, reduced payments and payment extensions, on a case-by-case basis. But the FCA's freezes are what you should be offered by all firms as a minimum. Here's how the new rules will work from Monday:
Lenders will have to offer three-month payment freezes to customers having temporary difficulties due to coronavirus. However, this won't be automatic, so you'll need to ask for help if you need it. Lenders will also be able to offer a payment freeze of less than three months where a three-month freeze is "not considered appropriate", though three months will be the norm.

Interest will continue to accrue on loans during any payment freeze, and in some cases the interest rate can be hefty – so only consider doing this if you really need it.

It'll be up to individual firms to decide whether your loan's term will be extended as a result of a payment freeze, or if you could be asked to make higher payments once the freeze is over. So make sure you check all the implications of taking a payment freeze before you make any decisions.


Lenders won't be able to end a car finance agreement or repossess a vehicle if a customer's struggling to pay due to coronavirus.

Car finance is usually secured on the car, and the finance company retains ownership of it. Usually if you stop paying, it can repossess the car. This won't be allowed during the payment holiday.


Lenders will be expected to treat customers fairly, and not introduce unfair changes to contracts due to the coronavirus situation.

For example, if car prices depreciate temporarily due to coronavirus, firms shouldn't use this to recalculate customers' personal contract purchase 'balloon' payments, made when a customer wants to keep the car at the end of the deal, and based on its expected value.

Similarly, if a customer isn't able to pay the balloon payment at the end of their deal but wants to keep their vehicle, firms will be expected to "work with the customer" to find a solution.
What about payday loan and other high-cost credit customers?
The FCA will also be bringing in freezes for customers with payday loans and other forms of high-cost credit who are struggling due to coronavirus. How this would work depends on what type of product you have.
Payday loan customers will be given a one-month payment freeze – and no interest will accrue during this time.

Once the freeze is over, firms will need to let customers make the deferred payment in an "affordable way", which could be as a single payment after the term ends, or as several instalments.


Buy-now-pay-later customers will be given a three-month payment freeze – and if a customer is within a promotional interest-free or low-interest introductory period, this should be extended by the length of the payment freeze. However, if interest is being charged it will continue to accrue during the freeze – so you'll need to weigh up carefully whether you really need to freeze payments.


Rent-to-own customers will also be given a three-month payment freeze, and if a customer needs the goods, firms won't be able to repossess them for as long as the temporary rules are in force. But again, interest will continue to rack up during the freeze so only consider this if you really need it.


Pawnbroking customers will be given a three-month payment freeze, and will also have their redemption period extended for this time.

If a customer's redemption period has already ended, the firm shouldn't serve notice that it will sell the item during the three-month freeze – and if it has already told the customer it intends to sell the item, it should pause the sale during the freeze period.

Again, interest will be charged during the payment freeze, so you'll need to consider carefully if you really need to do this.
Rent-to-own and pawnbroking firms also won't be able to charge customers additional fees if social-distancing measures mean items can't be redeemed, collected or repossessed.
Who's eligible for a payment freeze?
Like the FCA's credit card, loan and overdraft measures introduced earlier this month, these rules will only apply for customers whose financial difficulties were caused by the coronavirus situation. You'll also need to ask for help – under the rules, payment freezes don't have to be offered automatically.
If you're already struggling financially for unrelated reasons, you could be offered other forms of 'forbearance' (tolerance and help) under existing rules – which could include reducing or cancelling interest charges, or delaying the payment of arrears.
Firms won't be expected to investigate why you're asking for a payment freeze, though they could decide not to give you one if this would clearly be against your interests.
What does the FCA say?
Christopher Woolard, interim FCA chief executive, said: "We have worked at pace to introduce temporary financial relief tailored for a range of specific credit products.
"Many firms are already working with their customers, but these measures ensure all consumers affected by the coronavirus emergency can apply for a temporary freeze on their payments."
For all the latest deals, guides and loopholes simply sign up today – it's spam-free!
Have your say
This is an open discussion and the comments do not represent the views of MSE. We want everyone to enjoy using our site but spam, bullying and offensive comments will not be tolerated. Posts may be deleted and repeat offenders blocked at our discretion. Please contact fbteam@moneysavingexpert.com if you wish to report any comments.
Update: We are aware that some users may currently be having issues seeing the comments and we're working on it.