Autosaving app Chip starts charging fees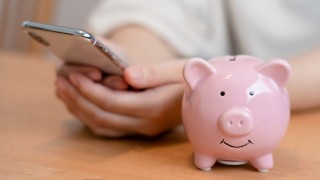 Autosaving app Chip has started charging, with new and existing users hit with a £1 fee if it sets aside £100 for them in a 28-day period. For those affected, it could now be time to look at rival apps instead.
The Chip app, which launched in 2016, has previously been one of our top picks for autosaving, as it offered a £20 intro bonus for new customers. It works by using an algorithm to calculate how much you can save and setting money aside automatically.
Yet even if you're a fan of autosaving, for most the £1 fee will mean it's now time to look at other options, as there are free alternatives out there.
See our Autosaving Apps guide for more info on how these apps work and our current top picks.
How does the new fee work?
Chip's new fee comes into effect today (Thursday 4 June) and applies to both new and existing users.
From now on, if Chip's algorithm manages to set aside more than £100 for you in a rolling 28-day period, you'll be charged a £1 fee (up to a maximum of £13/year). The charge will kick in as soon as you autosave £100 within that period – so if you autosave £100 tomorrow, you'll be charged immediately.
If you don't manage to autosave £100 within any given 28-day period, you won't be charged anything. And you can still manually add to your savings with Chip for free.
You can check in the app how close you are to the £100 limit, as shown in the image below (you'll need to be on the latest version of the app).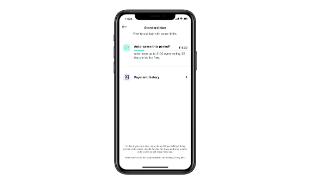 If you're approaching the limit and don't want to be charged, you've a couple of options. You can skip individual autosaves by 3pm on the day you receive the autosave notification from Chip, or you can pause autosaving altogether via the 'Profile' section of the app.
However, if you're willing to keep a close eye on your savings, you may be better off ditching autosaving altogether and stashing your cash in a traditional savings account which pays interest instead. (See our Top Savings Accounts guide for the latest best buys.)
I want to ditch Chip – what are the best alternatives for autosaving?
Most who save with Chip will be using it because its automated process makes it easy to get into the saving habit. But there are other apps out there that do a similar job for free.
If you're unwilling to pay Chip's new fee, here are the top free alternatives:
Tandem: autosaving and 0.5% interest. App-based Tandem Bank* autosaves, similar to Chip, and also lets you set up regular deposits, make one-off deposits and offers 'round-ups' (where transactions are rounded to the nearest pound, eg, buy a £2.70 coffee and it takes 30p for savings).

Unlike Chip, which doesn't currently offer interest, Tandem pays 0.5% interest on whatever you save. This is easily beaten by normal easy-access accounts – but of course with those, you need to actively save into them.


Plum: autosaving and £5 sign-up bonus. Plum* works via an app or Facebook Messenger. It currently offers newbies using our link a £5 bonus within 30 days of your first autosave. Like Chip, Plum works out what you can afford to put away and moves it to an e-wallet.

It doesn't offer interest, but you can use it to invest in a range of stock market-type portfolios at different risk levels. Of course, if those investments do badly, you could lose money. See full info on Plum and read our New to Investing guide.
What does Chip say?
Chip says the fee means it can keep the app free for its more vulnerable customers (who generally autosave less than £100 a month), and works out cheaper than a percentage charge for customers who save larger amounts.
In a recent blog post, Chip's chief marketing officer Alex Latham said: "We totally understand that this will be a shock to some savers. We're owned by over 11,000 amazing investors and we want to make Chip as scalable and sustainable as possible for them, but also for our entire community of savers.
"The ultimate thing that drives us is to help our savers put more aside without feeling it. If we can do that for you, and do it well (over £100 in 28 days), then we think it's fair to pass on the £1 cost."
For all the latest deals, guides and loopholes simply sign up today – it's spam-free!
Join the MSE Forum discussion