MPs call on Government to help those excluded by coronavirus support schemes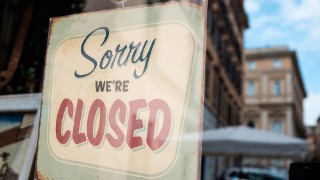 MPs from across the political spectrum have called on the Government to provide support to those who have been excluded from the coronavirus furlough scheme and Self-Employment Income Support Scheme, in a debate in parliament today.
On Thursday afternoon, MPs debated a series of e-petitions submitted to the Government on the topic of support for UK industries in response to the coronavirus pandemic, and several raised the fact that many workers and businesses have fallen through the cracks of the various support schemes available.
MoneySavingExpert.com has been campaigning for help for these people for months, with MSE founder Martin Lewis saying that there are up to three million people that are excluded from the support schemes and are desperate for help and support.
See Coronavirus Self-Employed & Small Limited Company Help for more info on the support available.
What did MPs say?
Speaking in parliament today, various MPs raised issues with the Government's support schemes. Some of their statements can be seen below:
Conservative MP Theresa Villiers said: "There are many workers who fall between the gaps in the Government's Covid intervention packages", highlighting freelancers who get part of their income through PAYE and part of income through self-employment.

She added: "They may not have been in their PAYE contract at the right time to be furloughed, they may not earn enough of their income through self-employment to qualify through the SEISS. As well as considering further funding support for those workers in those sectors, we must have a clear plan to get theatres and venues open and to get events starting again."


Fellow Conservative MP Stephen Hammond added: "There are a number of issues with the furlough scheme, which with a little bit of tinkering could be put right. One problem is that eligibility is based on submission of a real time information (RTI) to the HMRC. The problem for a lot of small businesses is that they had agreed with the HMRC that they would make an annual return and therefore are not required to make the RTI return, and therefore they seem to be ineligible for any support.

"I have been contacted by a number of people who became self-employed last year and again because of that they do not qualify. They feel that they've fallen through the cracks and with a little help, I think if the Treasury could look at that, a number of people who are starting businesses for the first time are likely to be the lifeblood of this economy as we recover. A little help now would work.

"The same thing applies to those that are directors of small limited companies. If they were put on the same footing as the SEISS, that would mean a grant to them, some of those would save many businesses. With some small tinkering, I think the scheme could be even better than it already is."


SNP MP Patricia Gibson said: "The Government's actions to save jobs through the Job Retention Scheme – allowing workers to be furloughed – was universally welcomed, although there were too many gaps in it, which was deeply unfair to those workers who fell through those gaps."


Liberal Democrat MP Jamie Stone said: "There are three million small limited companies, from taxi drivers to people in the creative industries who are still being excluded from the Government's rescue measures, many of these are not eligible for universal credit. So I have my plea to others, please, please can the Government try to help these people."


Labour shadow minister Matthew Pennycook said: "The fact we're here today, debating urgent petitions, signed by 100,000s of people working in a range of industries, is testament to the need to further refine those measures, and build on them where necessary, so as to protect as many people's incomes, jobs and businesses as we possibly can.

"There is still time for the Government to revise the Job Retention Scheme, to cover employees shut out from it, still time revise the Self-Employment Income Support Scheme to support those that it current excludes, still time to refine the Coronavirus Business Loan Scheme so that more firms can access finance and liquidity easily."
Who is excluded from the coronavirus support schemes?
There are several different groups of people that are excluded by the UK Government's coronavirus support schemes.
As MSE founder Martin Lewis has previously written: "When the Chancellor's financial support schemes first came out, they were rightly lauded for protecting millions of people's jobs and incomes in this unprecedented health and economic catastrophe. At the time, I said in one interview I'd give it an A-grade, but what'd really count is how they'd help those who'd fallen through the cracks.
"Yet whether it's new starter furlough or self-employed support, freelance PAYE, limited company directors, dental nurses, shielders whose firms won't furlough and many more – those cracks are now fissures, with up to three million people desperate, without help or support. And so that grade has degraded.
"All my attempts to be allocated a journalistic question at the Downing Street press conferences about this have been turned down, so thank you to Andrew Marr who raised it, in my name, with the Chancellor on the BBC's The Andrew Marr Show.
"Listening to it will not make many hopeful. And indeed if you're in this situation while you can hope for the best, it's best to plan for the worst. There's a new group, Excluded UK, set up as a community interest company by three people to try and give a voice to those missing out. It's early days, but at least it means there's a voice being heard, aiming to raise awareness."
Responding to today's debate, Excluded UK said: "Excluded UK maintains that there is no rationale or fair justification for these exclusions and that the Chancellor's repeated assertion that everyone has been or can be helped in some way is simply not the case.
"We urge the Government to recognise the unfairness and disparities resulting from these exclusions in these Government support measures, and calls for urgent redress for the three million excluded from meaningful support."
What did the Government say?
Speaking for the Government at the debate, Nigel Huddleston MP, the Parliamentary Under-Secretary of State for Digital, Culture, Media and Sport said the importance of the debate had been highlighted by the fact that 100,000s of people had signed the various petitions.
He added: "Under the Coronavirus Job Retention Scheme, we've supported over 10 million people. We've supported 2.6 million self-employed people and given out £26 billion in bounce back loans alone."
He also said: "This Government has provided a wide and unparalleled level of financial support during the pandemic", and confirmed that working groups had been set up to identify what further support may be required, and that discussions with the Treasury are taking place.
For all the latest deals, guides and loopholes simply sign up today – it's spam-free!