Coronavirus Self-Employed & Small Limited Company Help
Full info on the self-employed grants, small business help and more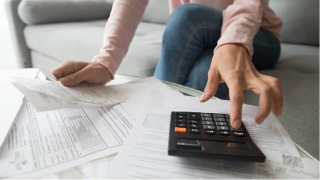 The Self-Employment Income Support Scheme will be available to 100,000s of people who were previously excluded from help, and open for some this week, though everyone will get their own date to apply. There'll be a fifth grant too, although when this will launch is yet to be revealed. This guide runs you through the help available for the self-employed, including for limited company directors, and what to try if you're excluded from support.
Important: The info below is the best we have currently, but as this is a fast-changing situation we're updating this guide all the time. If you've a question that isn't covered below or in the other coronavirus guides, please email it to us (we can't respond with personal advice but we'll try to add answers in these guides).


For all the latest deals, guides and loopholes simply sign up today - it's spam free!
Self-Employment Income Support Scheme: 4th grant to open in April & 600,000 more people eligible
The Self-Employment Income Support Scheme (SEISS) fourth grant will cover the months February, March and April and be worth up to £7,500 – the same as the first and third grants. Applications start, this week - 22 April - but everyone gets their own date - see full info on applications opening below.
Crucially, for the first time since the scheme launched, the SEISS scope has now been widened so it will include 2019/20 tax returns. This means that some 600,000 recent self-employed starters will also be eligible for SEISS 4, but if that's you, it WON'T be possible to backdate and claim the previous grants.
Below we cover how much the fourth grant will be worth, who's eligible, when you'll be able to apply and what you'll need when you do.
The fourth grant will be worth a maximum of 80% of three months' worth of average trading profits, capped at £7,500. This is the same amount as grants one and three.
What you might be entitled to get from the fourth grant could be less than what you got from the first three grants (that's if you claimed them). In brief, HMRC works out how much you get like this:
The fourth grant will be based on your tax returns from FOUR tax years – 2016/17, 2017/18, 2018/19 AND 2019/20 - if you submitted them. HMRC will work out your average monthly trading profit based on these four tax years, whereas for grants one, two and three it was an average over three tax years.


If you didn't submit tax returns for all four years, the grant will be based on your most recent consecutive returns. So for example, if you only submitted a return in 2018/19 and 2019/20, the grant will be based on the average over those two years. However if you submitted returns in 2017/18 and 2019/20 but not the year in between, the average will be based ONLY on the 2019/20 return.
Am I eligible for the grant?
Here are eligibility criteria for the fourth SEISS grant:
You must have filed a 2019/20 tax return to be eligible. This is the major difference between the fourth grant and the previous three. The deadline to file this with HMRC was originally 31 January, but the Chancellor specifically said in his 2021 Budget announcement that the scheme will be open to you if you filed by 11.59pm on 2 March.


You must have traded in both tax years 2019/20 and 2020/21 AND intend to continue to trade. You cannot make a claim if you have plans to close your business.


Your business must have had a new or continuing impact from coronavirus which you believe will cause a "significant reduction" in trading profits. You'll need to be able to make a declaration to this effect. In practice, to be able to make the declaration:

1) Your business must continue to be affected by Covid in the claim period, or be newly affected in this time. Your business must be facing an ongoing hit from coronavirus from beginning of February to 30 April, or be newly affected in this period. So you cannot apply if your business was struggling in, say, August, September and October, but is now no longer affected. You also cannot apply if the only impact was increased costs.

2) You need to believe the impact during this period WILL cause a 'significant reduction' in trading profits. For many this will be straightforward, but others might not yet be sure. If this is you, you might need to wait until you have a "reasonable belief" that your trading profits are going to be significantly reduced before you know if you can make a claim.

3) This 'significant reduction' must be due to 'reduced demand, activity or capacity' OR being temporarily unable to trade. For example:

- Lower demand, activity or capacity could be fewer customers, cancelled contracts or supply chain issues.

- Being temporarily unable to trade could be because of a local lockdown, being officially told to shield/self-isolate or parental or caring responsibilities.

See our 'I'm confused whether I can claim the fourth grant' guide for more information about the declaration and examples of where you will and won't be able to claim the fourth grant.


You must earn at least 50% of your total income from self-employment. If you're not eligible based on your 2019/2020 self assessment tax return, HMRC will then look at the tax years 2016/17, 2017/18, 2018/19 and 2019/20 to see if the average of your trading profits across the four years made up more than 50% of your total income.


Non-trading income must not exceed 50% of your total income. Income from other jobs, property, dividends, savings, pensions and taxable benefits all count as "non-trading income" and, to qualify for the SEISS, the total of these combined must NOT exceed 50% of your total income. Confused about what counts as "taxable income"? Here's our full list.


Your average trading profit must be £50,000 a year or less. This is essentially a 'cliff-edge' requirement – so those whose average annual trading profit is more than £50,000 (to be specific, £50,000.01 and above) won't be able to get any support from this scheme.

HMRC will first check your 2019/20 tax return – if you meet the requirements for this year, you will be eligible. If you're not eligible based on your 2019/20 tax return, ie, you earned more than £50,000, it will then look at the tax years 2016 to 2017, 2017 to 2018, 2018 to 2019 and 2019 to 2020. If on average, you earned less than £50,000 over those four years, you will be eligible.


You don't need to have applied for an earlier grant to get the fourth grant. As long as you meet the eligibility criteria, it is possible to apply for just one or any combination of the four grants.


You CAN keep working if you claim the grant. Though you need to declare your business has been impacted by coronavirus for the period you're claiming for. HMRC will check for fraudulent claims.


Some who were eligible before WON'T be now and payouts may change
The change to include 600,000 new starters slightly shifts the maths on who's eligible and how much they will get. That's because - as explained above - both eligibility and the amount you get is now based on your income over a different period, with 2019/20 tax returns now included.
This may mean some will get more than in previous grants, and in other cases less - and there will be some cases where people who were eligible before, possibly for all three previous grants, can't claim anything this time.
There are lots of different variables here, but what's likely to be key is how your 2019/20 return compares to your 2018/19 return - though in some cases how you did in the years prior to that will be a factor too. For example, bigger earnings in 2019/20 could mean a bigger payout or could push a few over the cliffhanger £50,000/yr max, leaving them ineligible. Lower earnings then could reduce payouts or exclude you altogether if your non-self employed income was high.
Here are a couple of example scenarios explaining why some who were able to claim before could now find themselves ineligible:

If 50%+ of your income no longer comes from being self-employed... Let's say Sally Self-employed started a florist business in 2016 and made a £14,000 profit in 2016/17, 2017/18 and 2018/19, but in 2019/20 this dropped to just £9,000. She also earns £13,000/year as a private landlord, and that hasn't changed.

Sally was eligible to claim for previous grants, as in 2018/19 the majority of her income was from being self-employed. But that wasn't the case in 2019/20, so HMRC would now need to look at her profits over the past four tax years. Over those four years, on average her florist business profits made up slightly less than half her total income, so she can't claim anything from grant four.


If you no longer make a profit of under £50,000/yr... Let's say Eddie Enterprise owns a tutoring franchise, and since 2016 he'd been making a comfortable £45,000/year profit. But in 2019/20 he had a stellar year and his profits soared to £75,000.

Eddie would have qualified for the previous grants as his 2018/19 profit was under £50,000/year. But his profit in 2019/20 was over the £50,000/yr limit, so HMRC would now need to look at his average profits across the past four years. Now that 2019/20 is taken into account, his average across the four years is £52,500/year – again making him ineligible for grant four.
HMRC's staggering application dates and being cagey over exact timings, to avoid its systems being swamped. But as with previous grants, those eligible will get a specific date from when they can apply. Here are the key need-to-knows:

Applications for the grant are likely to open on 22 April - though HMRC isn't confirming. From feedback MoneySavingExpert.com founder Martin Lewis asked for on social media, the first tranche of applicants to be notified have been given dates ranging from 22 to 29 April.

DON'T just try and apply from 22 April though, as application dates are personalised, and if that's not your application date you won't be able to claim then. You'll only be able to apply from the date you're given.


HMRC's now started sending out individual earliest application dates - watch out for yours. If you are eligible for SEISS 4, HMRC will contact you via text, email or post between Monday 12 April and Monday 26 April, to give you your personal allocated claim date. (see how to spot fake HMRC messages). This will be the date from which you can make your claim, but if you miss your slot, don't worry - you'll still be able to claim until 11.59pm on 1 June.


You can try checking your date online now - via a hidden link. HMRC has a "hidden" link that allows people to log on to their Government Gateway and see if they have an allocated claim date. It's not being publicised at the moment because everyone's data hasn't yet been uploaded, so some people can see theirs but others can't. If you're desperate to find out your date, you can try it now, but don't rely on it as it may not work for some.

Soon EVERYONE eligible will be able to check their claim date online, via the official Gov.uk site. So if you haven't been contacted directly by HMRC by then, you can check online.


If you don't get a date and think you should have, you can query it. If you don't receive a date, either directly from HMRC or when you log in online to check, then at the end of April once the claims portal opens you should contact HMRC to query it - call 0800 024 1222.
What you'll need to apply for the fourth grant

You'll only be able to apply on or after your personalised application date. Once you're able to, you'll need to apply online - and do it yourself, rather than have someone submit an application on your behalf. You'll need:
Your Self Assessment Unique Taxpayer Reference (UTR)
Your National Insurance number
Your Government Gateway user ID and password – if you do not have an existing user ID you can create one when you claim
Your UK bank details including a bank account number, sort code, name on the account and your address linked to your bank account.
Once you apply, the money will be in your nominated bank account within six working days.
Is this your first SEISS grant? Here's what to do
If you filed a 2019/20 tax return by 11.59pm on 2 March (and meet the other criteria mentioned above) then you should be eligible this time round. Here's how it works:
1. Verify your ID with HMRC, if needed. Some - but not all - of those newly eligible will have already had a letter or call from HMRC asking them to verify their details, in order to make applying when claims open as straightforward as possible. If you've been contacted, make sure HMRC has the correct info. HMRC says it's only contacted those it needed extra info from, not all those newly eligible, so don't worry if you haven't heard anything.
2. You'll be sent your earliest application date separately - or you can check it yourself. HMRC will contact you via text, email or post by Monday 26 April to give you your personal allocated claim date - which will be the earliest date from which you can claim. From Monday 19 April you'll also be able to check this for yourself on the Gov.uk site. (There is also an unpublicised link some people are using now to check their date, but HMRC says for newly eligible people in particular it's best to wait.)
3. When you're sure you can declare your profits have been "significantly reduced" due to coronavirus, apply. Once your application date arrives, you'll be able to apply. When you do, you'll be asked to declare that you reasonably believe there will be a significant reduction in your trading profits due to reduced business activity, capacity, demand or inability to trade due to coronavirus. If when your application date arrives you're still not sure you can say "yes", there's nothing wrong with waiting until you're sure. You've until 1 June to apply, so don't have to do it straightaway.
4. Not sure if you can make the declaration? Help is available. Our Can I claim the fourth grant? guide takes you through the ins and outs of the criteria, with some real life scenarios to help you identify if you and your situation fits.
5. Not contacted by HMRC by the end of April? Get in touch with them. If you don't receive an application date, either directly from HMRC or when you log in online to check, then at the end of April contact HMRC to query it - call 0800 024 1222.
There's a fifth grant coming this summer, but details are scarce

A fifth and final self-employed grant will be available from late July. Details are scarce currently, but here's what we know so far:

It will be worth three months of average profits. We don't know how the average profit will be calculated yet. But the period the grant covers is five calendar months - May to September - which means the self employed seem to be two months' short of help compared to those on the furlough scheme (the same thing happened in 2020 too).


The value of the fifth grant will be determined by a turnover test comparing the year April 2020 to April 2021 with the pre-pandemic period:
- If your turnover's fallen by 30% or more... you'll be able to claim the full grant worth 80% of three months' average trading profits, capped at £7,500.
- If your turnover's fallen by less than 30%... you'll be able to claim a grant worth 30% of three months' average trading profits, capped at £2,850.


Exact eligibility criteria has not been announced. We do not yet know any details of the eligibility criteria. As soon as we know, we will update this guide with the full detail.
The Self-employed Income Support Scheme still has 'missing months'...
When the Government first announced the SEISS grant, its own press release from 26 March 2020 stated: "The income support scheme... will cover the three months to May," ie, March, April and May.
Then it announced a second grant covering another three months' worth of trading profits. Logic (and basic counting) would suggest that this second three-month grant would cover June, July and August – but to get this you strangely had to declare your work was impacted only after mid July.
But after initially setting out that the three-month grants corresponded to actual specific months of business disruption, HMRC then said that the grants don't relate to specific months after all. They are just grants, it said, though each is based on three months of trading profits. Then when the third grant kicked in, it was there to cover the period from 1 November 2020 until 31 January 2021
So do the maths...

That's nine months' worth of grants in total to cover 1 March 2020 to 31 January 2021, a total of 11 calendar months. That leaves two months missing, which in our view are September and October 2020.
A further missing two months...
Now there are the newly announced fourth and fifth grants. The fourth covers the period February to April 2021, and the fifth and final grant covers May to September. But crucially both grants are still worth three months' worth of average trading profits. So it's six months' worth of support stretched over eight months. So the self-employed "lose" a further two months of support.
We've asked the Treasury about the missing months, and its answer was that SEISS is not designed to be a month-by-month replacement of self-employed income.
Grants one, two and three are now closed and HMRC has confirmed they will not accept any late claims, but this is how they worked:

- Grant one. It was available from 13 May to 13 July 2020 and was worth up to £7,500 in total. This was made up of 80% of three months' worth of average monthly trading profits, capped at £2,500/mth.

- Grant two. It was available from 14 July to 19 October 2020 and was worth up to £6,570 in total. It was made up of a single payment of 70% of three months' worth of average monthly trading profits, capped at £2,190/mth.

- Grant three. It was available from 29 November 2020 to 29 January 2021 and was worth up to £7,500 in total. This was made up of 80% of three months' worth of average monthly trading profits, capped at £2,500/mth.

Yes. If the leave was taken in 2018/19 and it meant you weren't previously eligible for SEISS, you now can apply. The special HMRC application link is now live and you can find it here.

If you took parental leave away from your business and didn't need to submit a self-assessment tax return because your earnings fell below £1,000 – previously you would not have passed the eligibility criteria. However, special dispensation has been announced for new parents who took their leave in 2018/19.

You might have also earned more than £1,000 from your business, but still failed to be eligible if you had income from other sources (such as a part-time job) which meant your self-employed income was below 50% of your total income.


This means parents – including mothers, fathers and those who have adopted – who took time out of trading to care for their children within the first 12 months of birth (or adoption placement) will now be able to use their 2017/18, or both their 2016/17 and 2017/18, self-assessment returns as the basis for eligibility.

IMPORTANT: You can only disregard your 2018/19 trading year if it meant you were ineligible altogether. Unfortunately, if you were eligible, you must still count your 2018/19 tax year when calculating your grant amount, which is based on average trading profits.

Yes, but some benefits could have an impact on your eligibility.

To qualify for SEISS, your non-trading income has to be less than the trading profits, and some benefits count as "non-trading income".

Generally speaking, a "taxable benefit" will count as non-trading income, while a "non-taxable benefit" won't count.

Key benefits that are taxable – and count as income – are:

Employment and support allowance
Carer's allowance
Bereavement allowance

Key benefits that are non-taxable – and don't count – are:

Universal credit
Child tax credit


If you're unsure whether a benefit you get is taxable or non-taxable, click the drop down menus below for the full list.

These benefits are ignored when you apply for SEISS

Attendance allowance
Lump sum bereavement payments
Bereavement support payment
Best start grant
Child benefit
Child dependency additions paid with carer's allowance, incapacity benefit, state retirement pension and widowed parent's allowance
Child tax credit
Christmas bonus for pensioners
Cold weather payments
Council tax reduction
Disability living allowance
Employment and support allowance (income-related)
Funeral support payment
Guardian's allowance
Health costs, including eye tests, prescriptions and travel under the Hospital Travel Costs Scheme
Housing benefit
Income support, unless you are on strike when you claim
Industrial injuries benefits, including constant attendance allowance, disablement benefit, exceptionally severe disablement allowance and reduced earnings allowance
Maternity allowance
One-parent benefit, only available if your claim was made before April 1997
Pension credit
Personal independence payment
Return to work credit
Severe disablement allowance
Social fund payments, including budgeting loans, funeral expenses payments and sure start maternity grants
Universal credit
War disablement pension, including allowances
War widow's/widower's pension
Winter fuel payments
Young carer grant

These benefits are considered "non-trading income" when you apply for SEISS

Bereavement allowance
Carer's allowance
Employment and support allowance – contributory and youth
Incapacity benefit – except for the first 28 weeks (higher rate) and those who were receiving the former invalidity benefit at 12 April 1995 for the same incapacity (long-term)
Income support paid to people who are on strike
Industrial death benefit pensions
Jobseeker's allowance – both contribution-based and income-based up to a taxable maximum
State pension
Widowed mother's allowance
Widowed parent's allowance
Widow's pension

Additions for dependent children paid with any of the above benefits are not taxable. An addition for a spouse or civil partner is taxable.


No, unfortunately not. If you weren't able to file a tax return for self-employed earnings in 2018/19, you won't be able to apply. This is to try to prevent fraud – people saying that they have a self-employed business to get the grant.

The Government says individuals must "do the right thing" and only make a claim through the scheme if you've genuinely been adversely affected by coronavirus and need financial support.

However, if you are struggling now and claim the grant, but later in the year your profits increase, the Government has confirmed the grant WON'T be "clawed back" by HMRC.

It's worth noting that the grants are taxable – so claiming the grant will mean you have a higher taxable income when you come to do your 2020/21 tax return.

Yes. The Scottish Government announced on a further £220 million in grants to help businesses, including the recently self-employed. About £100 million of that support is designed for self-employed people and viable micro and SME businesses in distress due to coronavirus. Wales and Northern Ireland have also announced targeted support and lockdown support payments. See below for more.

Yes. You must keep any evidence that your business has had reduced activity, capacity or demand due to coronavirus at the time you made your claim, such as:

Business accounts showing reduction in activity compared to previous years.
Records of reduced or cancelled contracts or appointments.
Fewer invoices.
A record of dates where you had reduced demand or capacity due to Government restrictions.

You must keep evidence if your business has been unable to trade due to coronavirus, such as:

A record of dates where you had to close due to Government restrictions.
NHS Test and Trace communications – if you've been instructed to self-isolate in line with NHS guidelines and are unable to work from home (if you've been abroad and have to self-isolate, this does not count).
A letter or email from the NHS asking you to shield.
Test results if you've been diagnosed with coronavirus.
Letters or emails from your child's school.

To qualify for the Self-Employment Income Support Scheme, more than 50% of your total taxable income must come from self-employment.

When looking at what your total income actually is, HMRC takes into account the following:

Income from earnings
Trading profits
Property income
Dividends
Savings income (this includes interest from PPI payouts)
Pension income
Miscellaneous income

Possibly. Being a landlord doesn't preclude you from being a part of the scheme – if you can meet the other criteria. Income from property does count towards your 'total income', but it doesn't count towards trading profits and the scheme looks at trading profits.

Private landlords are also now eligible for a three-month buy-to-let mortgage payment holiday if their tenants are experiencing financial difficulties.

Yes, provided you fulfil the other eligibility criteria. The Government has said that any reservists who currently cannot access the scheme as a direct result of their service in 2018/19 will be able to make a claim for both grants.

All of the following must apply:

You carried out specified reservist activities for at least 90 days in the period for which your trading profits or total income for the 2018/19 tax year are determined.
These reservist activities affected your trading profits or total income for that year.
You were self-employed in the 2017/18 tax year and have submitted your self-assessment tax return for that year.

Specified reservist activities are:

Full-time service commitment
Additional duties commitment
Call-out

The Government website says that you will be contacted with more information if it thinks you may be eligible.

If you think you were underpaid

If you believe you have not received enough money, there is now an official review process. But first HMRC says you should double-check your calculations using the information on its website, then contact your tax agent adviser if you have one. Then if you still think it's incorrect, you can ask for a review of your claim. HMRC has confirmed there is no specific deadline for people to do this, but it encourages people to do so as soon as possible.

To do this, you will need to login into your Government Gateway account and have the following information:

Your grant claim reference
Your national insurance number
The unique taxpayer reference you used on your claim
Details about why you think the grant amount is too low

If you think you were overpaid

If you think you got grants one and two but were not eligible, or received more than HMRC said you were entitled to, you MUST tell HMRC. You can do this by logging into your Government Gateway account.

HMRC is not trying to catch people out who genuinely needed to claim – it has assured us that the rule applies in the following cases:

You were not adversely affected.
You had ceased trading or did not intend to continue trading at the time of the claim.
You mistakenly gave HMRC incorrect information that affected its SEISS calculation or eligibility.
You knowingly provided false or wrong information to inflate a SEISS claim or make yourself eligible.

The deadlines depend on the date you received your grant. If you received the grant:

Before 22 July 2020, you must have told HMRC on or before 20 October 2020 (this deadline has now passed).
On or after 22 July 2020, you must tell HMRC within 90 days of receiving the grant.

You can also tell HMRC if you want to voluntarily pay back some or all of the grant you received. You can do this at any time.

Yes, if you received any or all of the first, second or third SEISS grants, you will need to include them in your self-assessment return for the tax year 2020/21, which you'll have to submit by 31 January 2022.

The grants WILL be included when calculating the profits or loss of your business, and therefore may impact your tax implication.

If you receive the fourth and fifth grants, these should be included in your 2021/22 self-assessment return, which will need to be submitted by 31 January 2023.
Applying for universal credit won't make you ineligible for SEISS
You can apply for and get universal credit - SEISS doesn't make you ineligible.
But once you start receiving self-employed income support too then this will be classed as income, meaning the amount of universal credit you receive will decrease. You will NOT have to pay back previous months of universal credit because of your SEISS payment.
For all the latest deals, guides and loopholes simply sign up today - it's spam free!
What if I'm not eligible for the Self-Employment Income Support Scheme?
Not all self-employed people can get the SEISS grant – for example, if you earn more than £50,000 a year, or if less than half of your income is from self-employment. If you don't meet the eligibility requirements, unfortunately you won't be able to claim.
Until recently, one option was to apply for a business interruption loan, but the temporary Coronavirus Business Interruption Loan Scheme, which was open to self-employed people and offered access to loans, overdrafts, invoice finance and asset finance of up to £5 million for up to six years, has now closed to new applications. See more below though on what other grants are available for affected businesses.
You may qualify for benefits if you're sick or self-isolating
If you've been in close contact with someone who tests positive, you may be told to self-isolate for 10 days by any of the various contact tracing schemes. If so, and you can't operate your business from home and it's disrupted, you can apply for universal credit, though what (if anything) you get depends on your costs, savings and income.
If you're sick, you can apply for new-style employment support allowance (ESA) and claim from the first day of sickness, but note it's only in cases where households are ill or self-isolating. You won't be able to make a claim because your child's school is closed and you have to take time off to care for them. You can only get help with childcare costs if you're using a registered childcare provider, rather than caring for your kids yourself.
However, it's still worth checking that you're claiming all the other benefits and support you're entitled to, or checking if you can take a mortgage payment holiday or delay energy bills.
IR35 tax reforms are now in place
Controversial reforms of 'off payroll working' rules, which will lead to tax bills going up for many self-employed people that had been delayed by a year as a result of coronavirus are now in place.
The changes mean every medium and large private sector business in the UK is now responsible for setting the tax status of any contracted worker. Previously the rules only applied to the public sector.
In simple terms, this means self-employed people working for a company must pay more tax. The fear is that businesses will find the changes too complicated and use fewer self-employed people as a result.
Gig worker, zero hours, freelance or agency? Check what you're entitled to
Help for limited company directors whose small firms are struggling
Those who work via small limited companies that they're directors of (as many firms ask them to) have very limited state support available. Yet there is a small amount of wriggle room, which Martin works through in his 10-minute video guide below.
The video, which was recorded towards the beginning of the pandemic, includes the following:
No official scheme exists for limited company directors. There's no cover for lost dividends, although many are lobbying for it.
Limited company directors, even if they're the only employee, can furlough the PAYE element of their income, ie, get 80% of their salary up to £2,500/month. This isn't likely to be huge, as more income is dividends (and there's no help there), but it's something.
If you do furlough yourself you can't then work for the firm, but you can continue to perform your statutory obligations as directors, eg, official legal filings (in the video Martin discusses how far this reaches).
When furloughed, it's acceptable that you can work for other people, so you could freelance yourself and work outside of your limited company.
Those struggling for income are likely eligible for, and so should also claim, universal credit.
It's worth noting that Bounce Back Loans, which offered help for small businesses and in some cases income support for limited company directors, have now closed to applications - see our Bounce Back Loans guide.
Door 'firmly shut' more on financial support for limited company directors
Following the announcement of the 2021 Budget, the Chancellor, Rishi Sunak, told MoneySavingExpert.com founder Martin Lewis that limited company directors wouldn't be getting any additional financial support during the pandemic, admitting that when it comes to extra help, the door is "firmly shut".
See exactly what the Chancellor said below in this clip from his interview with Martin Lewis, courtesy of ITV's The Martin Lewis Money Show.
Self-assessment tax deadline has now passed. Here's the help you can get
Eligible taxpayers needed to have filed an online self-assessment tax return to HMRC for the 2019/20 tax year, which ended on 5 April 2020, by 31 January 2021. An estimated 1.8 million people are estimated to have missed this deadline, and had therefore been given an extension until 28 February to file their return.
If you didn't file your return by 28 February, you face a £100 late-filing fee. If you've not paid any outstanding tax, it's best to pay ASAP as interest of 2.6% is still charged on a daily basis from 1 February on anything outstanding until the bill is repaid in full.
If you're struggling to pay, there's help available:
The 1 April deadline has passed to avoid paying a late payment penalty. Normally a 5% late payment penalty is levied from 3 March, but this was pushed back to 1 April. The 5% penalty will be charged again at six months and 12 months after 31 January - so from 31 July 2021 and from 31 January 2022 - if you still haven't repaid. More info on setting up a repayment plan in the bullet below.


You can spread your tax repayments up to 22 January 2022. If you owed tax of between £32 and £30,000 in January 2021, you can use HMRC's 'Enhanced Time to Pay' mechanism to agree a repayment plan to spread that tax bill and repay it by direct debit in monthly instalments. If you use this system, you'll pay simple interest (meaning it doesn't compound) of 2.6% a year from 1 February 2021 until your bill has been repaid in full.

How to apply:
- To use this service you need to have filed a 2019/20 tax return.
- You need to have set-up the repayment plan no later than 60 days after the due date of a debt.
- You need to have no outstanding tax returns, other tax debts or other payment plans set up.
- You can set up a Time to Pay plan online through your tax account, or you can call HMRC on 0300 200 3822 (open Monday to Friday, 8am to 4pm).
More time to pay VAT too. If your business is VAT registered and you deferred March to June 2020's VAT payment, you will now have the option to spread your payment over the 2021/22 financial year (6 April 2021 to 5 April 2022). You'll need to opt in to the scheme though. We will update this guide as soon as the scheme is up and running.
Business finance isn't our bag. Yet there has been different routes of help available throughout the pandemic for businesses that need it, including: one-off top up grants for retail, hospitality & leisure biz up to £9,000 per property, a £594m discretionary fund for other businesses, more funding for local authority discretionary grants.

In the 2021 Budget the Chancellor announced a new "recovery loan" scheme. Businesses of any size can apply for loans from £25,000 to £10m through to the end of this year. The Government will provide a guarantee to lenders of 80%. The Fed for small biz has all the info.
In Wales, Scotland or Northern Ireland?
Business support is fully devolved, so it is up to the devolved nations to decide how to support businesses in their areas.
Scotland: The Scottish Government has launched its own business restriction grants.
Wales: The Welsh Government has announced a package of support, to see what's available at Gov.wales.
Northern Ireland: For businesses in Northern Ireland, there is a range of business support available.
For all the latest deals, guides and loopholes simply sign up today - it's spam free!
Have your say
This is an open discussion and the comments do not represent the views of MSE. We want everyone to enjoy using our site but spam, bullying and offensive comments will not be tolerated. Posts may be deleted and repeat offenders blocked at our discretion. Please contact fbteam@moneysavingexpert.com if you wish to report any comments.