What are your rights to a refund if you need to cancel or change a wedding?
Restrictions on weddings are now being eased across the UK. Rules differ depending on where you are, but for each country, guest numbers aren't as restrictive as they were earlier in the year, though things can change quickly.
So if your wedding's cancelled, how do you go about getting a refund? Plus what are your rights if you're still allowed to get hitched, but can't have the day of your dreams?

Around 250,000 marriages and civil partnership ceremonies usually take place in the UK in a normal year. Yet many of those due to get hitched over lockdown saw their big days cancelled. Some others are facing scaled down weddings.
If you have a wedding booked that's affected by Government restrictions, see below for your rights and step-by-step help.

What's allowed?
All four governments in the UK have different rules. Here are the current ones:
TABLE_CELL_STYLE

What's allowed for the ceremony?
What's allowed for the reception?
England

The number of people allowed to attend is based on the size of a Covid-secure venue while safely maintaining social distancing.

Number of people allowed is based on the size of a Covid-secure venue while safely maintaining social distancing (excl private homes/gardens which must follow rule-of-six).

Scotland

Allowed with max 200 people in level 0 areas, max 100 people in level 1 and max 50 in level 2.

Allowed with max 200 people in level 0 areas, max 100 people in level 1 and max 50 in level 2.

Wales

Allowed at licensed venues with no numerical limit on guests, but must be appropriate for the size of venue.

Allowed at licensed venues with no numerical limit on guests, but must be appropriate for the size of venue.
Northern Ireland

Allowed at licensed venues with no numerical limit on guests, but venues must assess how many people they can safely fit in. (1)

No numerical limit on guests, but a max 10 people per table (though no limit on the top table).

(1) Also allowed in private gardens with up to 15 people from no more than three households.


For all, you must abide by social distancing and coronavirus rules.
Your rights if your wedding's cancelled or severely limited – FAQs
There's little you can do about Government restrictions, but here are some key questions answered by legal experts. Of course, much will depend on your contract, so it's important you check that over carefully as well.
In some ways, if your wedding's cancelled due to a full lockdown, it's more simple. However, our Twitter feed is full of those who are allowed a slimmed-down wedding and are confused about their rights, such as Helen, who tweeted: "@MartinSLewis We've postponed our wedding due to coronavirus. If we are only allowed limited guests, are we entitled to a refund for the rest?"
For most couples, the reception is the biggest wedding expense, and unfortunately, even where these can take place, they can't happen in the way they usually do. This, and the limited number of guests allowed at the ceremony itself, can leave many couples with some agonising choices – whether to go ahead or postpone, and, if going ahead, who to de-invite and whether they should try to get a refund on things they've already paid for.
There are no hard and fast rules, but we hope this gives you some guidance.
Let us know how it goes. If you're having to cancel or make changes to your wedding, please let us know how it goes – share your successes and failures in our forum. And feel free to post any extra questions you'd like us to try and answer in our guide.
Step-by-step help to try to get wedding refunds
You'll first need to decide what course of action you want to take. You have three main options:

Postpone the whole wedding to a later date
Go ahead with a slimmed-down wedding (if rules allow)
Ask for a refund
Which one you pick will depend partly on how wedded (sorry!) you were to the day you had planned. However, it's best to be flexible, as not all venues and suppliers will be able to recreate your perfect day on a different date. Either way, there'll be lots to sort out, but the steps below should at least help you know where to begin.
Step 1: Talk to your venue and suppliers
If you're trying to postpone the whole day, then this will likely be the main step (and possibly the only one) you will need to take. Do try to be flexible with dates, as it's likely your venue, photographer, caterers and other suppliers will have bookings far into the future – so they may not all be available on the same rescheduled date. If that's the case, you may need to ask for individual refunds.
Anecdotally, we've heard venues and suppliers are generally doing their best to help couples reschedule. If yours aren't playing ball, follow the steps below to see if you can get your money back another way.
If you're going to go ahead with the ceremony, but not the reception, then work out whose services you'll still need and which you'll try to seek refunds from.
For example, you might still be able to use your wedding clothes, flowers, officiant, registrar and photographer. Yet you won't need the caterer, cake, reception venue (if different from the ceremony), band or DJ. So you'll need to check your contracts with those suppliers to discover what your cancellation terms are.
If you find a supplier that's not willing to engage or is demanding excessive amounts of cash to cancel, the rest of the guide's here to help with that.

Martin: 'Remember, wedding suppliers may be struggling too'

"Right now, even in our commercial relationships, we should try not to be adversarial. We want firms to show us patience, compassion and forbearance. Yet equally, when our entire economy and way of life is under threat, we must try to return it. Many firms, especially smaller ones, are struggling to cope, and this may include your hairdresser, florist or photographer.
"So even though you may have a right to a refund, if the supplier is struggling and does its best to provide a reasonable alternative, for example, offering to provide the service on a different day, do take time to consider it. It may be that meeting it in the middle is what keeps the supplier financially above ground and protects jobs.
"And this is especially true for weddings, after all if everyone is reasonably happy, it'll make for a better day. Having your reception somewhere where there is bad blood between you and the venue isn't a great recipe."
Step 2: If you have insurance, check if you're covered
If you got wedding insurance when you started booking your special day, check what it'll cover. All insurers say you should talk to the suppliers first to see if you can get a refund or part-refund from them.
Most wedding insurance providers DON'T cover cancellations due to Government restrictions, and the only one we spoke to covers the difference in cost between the wedding you had planned and the wedding you're able to have if you choose to go ahead with a small ceremony (and even then it's on a case-by-case basis).
Here's what the main wedding insurance providers have told us...
| | | | | |
| --- | --- | --- | --- | --- |
| Insurer (1) | Covers difference in cost if you have a smaller wedding? | Covers cancellation if venue can't open? | Covers cancellation for illness or supplier no-shows? | Will your insurer still provide cover if you postpone? |
| Debenhams | No | No | Yes | Yes – if rescheduled within two years |
| Dreamsaver | No | No | Yes | Yes – if rescheduled within two years |
| Emerald | No | No | Yes | Yes |
| John Lewis | Case-by-case (2) | Yes | Yes | Yes |
| WeddingPlan | No | No | Yes | Yes – if rescheduled within two years |
However, check your policy wording carefully – some wedding insurance policies do say in their policy wording that it covers pandemics. If yours says it does in the policy wording, but the insurer isn't paying out, then you need to complain.
Many businesses who took out business interruption insurance faced very similar issues, with some insurers trying to work their way out of paying for pandemic claims. The insurance regulator, the Financial Conduct Authority, took those insurers to court in a test case. The High Court ruled that some insurers should have paid out to small businesses for losses caused by the coronavirus lockdown, in a judgment which could have implications for other types of insurance too.
MoneySavingExpert.com founder Martin Lewis said: "The judgment itself was based on specific wording relating to business interruption insurance, so doesn't on its own set a wider precedent – but similar wording may have been used on wedding insurance policies for the same issue.
"Of course, as that's a consumer policy there is less need to push it to the courts. Instead, if you believe your claim has wrongly been turned down, you can take it to the Financial Ombudsman. And instinctively this case is likely to strengthen the case of consumers pushing for a payout on similar issues. Yet of course, with a judgment of such complexity, no read across will be rock solid."
See the Coronavirus insurance test case ruling MSE News story for full details on the case.
How to escalate your complaint to the Financial Ombudsman
If making a formal complaint to your insurer doesn't get you anywhere, the free Financial Ombudsman is an independent adjudicator which will make the final decision on a claim if you are locked in a dispute. It can also take "industry standard practice" into account when deciding how your insurer should have treated your claim, as well as the policy wording.

Step 3: Try using credit or debit card refund services
Which route you go down here depends on whether you paid your fees by debit or credit card. If you paid using a bank transfer, these routes aren't open to you, so skip to the next section.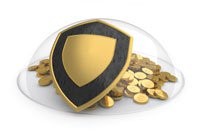 If you paid on a debit card, try a chargeback
There's valuable hidden protection on Visa, Mastercard and Amex credit cards, as well as debit and charge cards. It's called 'chargeback' and means if you don't receive the goods you bought, or a service wasn't provided, you may be able to get your money back.
In chargeback, your bank asks for money back from the supplier's bank, which will then try to reclaim it from the supplier itself – in this case, it could be the caterer or the band or DJ. However, the supplier will also get the chance to provide evidence to disprove the chargeback. For example, if your contract says no refunds will be provided in the event of cancellation, this would be evidence the supplier could present to get the chargeback reversed.
If the supplier has acted at all times in accordance with the contract you signed, then it's unlikely your bank or card company will be able to help – it's not there to judge whether a contract is fair or not (if this is the case, make the chargeback claim anyway, as you can then escalate your complaint to the ombudsman, which can use more than contracts or law to adjudicate).
A word of warning – you tend to get the money back fairly quickly if you make a chargeback claim. However, the supplier has about a month to challenge the chargeback, and if your bank is satisfied with the supplier's evidence that it's acted lawfully, it'll "re-present" the charge back on to your card and effectively claw back the cash.

If you want to go ahead, you can find out more and how to make a claim in our Chargeback guide, including what your options are if the money's clawed back.
If you paid by credit card, you can try a Section 75 claim (or chargeback)
Section 75 is an important UK consumer protection law made in the 1970s that means your credit provider MUST take the same responsibility as the retailer if things go wrong with a purchase.

The law means your credit card must protect purchases costing over £100 for free, so if there's a problem you could get your money back. This little-known scheme's taken on much more importance in recent weeks, as coronavirus has led to a spate of cancellations, with many asking if Section 75 could help.
The key to Section 75 is that the supplier must be in breach of its contract with you. So, for example, if a catering supplier had a clause in its contract that you could get a full refund if the reception's cancelled by events beyond your control, but then doesn't actually give you the refund you're contractually entitled to.
If it's acting according to the terms of the contract, then you're unlikely to win the Section 75 claim, as the bank's not there to decide if the contract is fair (if this is the case, make the claim anyway, as you can then escalate your complaint to the ombudsman, which can use more than contracts or law to adjudicate).
To make a claim, you need to contact your credit card company (you can still claim on an account that's since been closed), not Visa, Mastercard or Amex. So if you've got a HSBC Mastercard, you claim from HSBC, not Mastercard.
For full information on how to do a claim, see our Section 75 guide.
If you paid on a credit card, you can also do a chargeback (see the section above). It's likely the credit card issuer would be happier for you to do a chargeback than it would be for you to do Section 75 (with chargeback it gets money from the site owner's bank, with Section 75 it could be liable). Yet the warnings in the section above also apply here.
If you're turned down for Section 75 or chargeback, escalate your complaint to the free Financial Ombudsman
If the bank or lender turns you down on chargeback or Section 75, you can go to the ombudsman. The Financial Ombudsman Service (FOS) is free, and while it looks at your contract and the law, it also looks at standard industry practice and whether you've been treated fairly and reasonably. This gives extra hope if your case falls foul of the letter of the law, but your treatment hasn't been right.
The FOS has advised it has limited availability on its phone lines at the moment and has asked that, where possible, you contact them online instead to keep this service for urgent queries and key workers. To submit a new complaint, use its online form. If you're after an update on an existing case, send an email quoting your case reference number or send a direct message on its social media channels.
Over to Martin...

Martin: 'The Financial Ombudsman has a real advantage over court'

"If your claim is rejected, you can escalate it to the Financial Ombudsman Service (FOS). It will then adjudicate over whether the firm should pay out. The FOS has a real advantage over court, as firstly it's free (in court, you pay and only get the money back if you win), but also, crucially, it doesn't just look at the law, it looks at standard industry practice and fairness too. See our Financial Ombudsman guide for what to do."
Step 4: Report the firm if it's not treating you fairly
On 7 September 2020, the Competition and Markets Authority (CMA) issued guidance on weddings affected by Covid-19.

It said it would expect customers to be given a full refund if restrictions meant a wedding couldn't go ahead, so you could use this to argue for a refund if the provider refuses. The venue may keep certain limited amounts related to expenses it's already incurred, such as buying food or flowers for a specific wedding.
Where weddings can go ahead but are still affected by Government rules, it's more complicated. However, the CMA said if the number of guests who can lawfully attend the wedding is radically different to that agreed in the contract, it considers the contract is likely to be frustrated. Thus again you could argue for a refund, subject to the costs the venue's incurred specifically for your wedding.
You can also report suppliers where you think the contract is unfair. For example, non-refundable deposits should be a small proportion of the total cost.
You can report a supplier that's behaving unfairly to the CMA using this online form. Bear in mind the CMA is not an ombudsman, so it won't rule on your individual case. However, if it receives a number of complaints about the same firms from different people, it may use that as the basis to take action.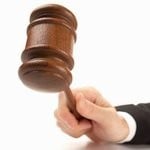 Step 5: Take the supplier to court

If you are planning to go to court, you could set out the potential claim in writing as a "letter before action" – essentially a formal complaint stating your intention to pursue the matter through the courts. This is one final step you can take in the hope that the supplier sees that you're serious and makes you an offer to try to avoid you taking it to court.
If you do go to court, for a successful claim you'd need to show that the supplier has breached the contract you have with it, or that the contract was unfair to begin with. Know what you're asking for, and be ready with your reasoning.
Remember, if the contract said that if you cancelled you wouldn't be entitled to any money back, you wouldn't be able to go to court under breach of contract, but you may be able to contend that the contract was unfair – even though you agreed to it when you signed it. This might be, for example, if there were big fees to cancel or your non-refundable deposit was a large part of the total cost.
Going to court could be a last resort to get some of your money back – but it's a big step which should be carefully considered. If you decide to go down this route, you should be able to apply via the Money Claim Online system – see our Small Claims Court guide. It'll take work, but the process is designed to be done without a lawyer.
Should you use a solicitor?
Another option is enlisting a solicitor. This can be a costly process, so carefully consider if it's worth it. Solicitors usually charge £250 to £700 to review the contract and send the venue a letter. If a claim went to trial, you could pay several £1,000s in legal fees. To find a solicitor with specialist expertise, try the Law Society's Find a Solicitor tool.
For all the latest deals, guides and loopholes simply sign up today – it's spam-free!
Join the MSE Forum discussion