New five-day fast-track passport renewal to help those stuck in the backlog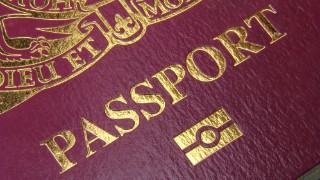 UK holidaymakers who are due to travel within the next fortnight and who have outstanding passport applications will be able to get their new passport fast-tracked to them within five working days if they've been hit by coronavirus delays, the Passport Office has announced today.
The UK Government admitted earlier this week that there is currently a backlog of 410,000 UK passport applications, which was caused by coronavirus-related difficulties including reduced staffing due to social distancing. MoneySavingExpert.com revealed last month that some passport renewals were taking longer than two months (rather than the usual three weeks) as a result of a Passport Office backlog.
Now, the Passport Office says that if a UK-based traveller can prove they are due to travel within the next fortnight and if the Passport Office has had their renewal application for longer than four weeks, it will speed up their application so that the passport is delivered within five working days. ​
Of course, at the moment many people's travel plans are in disarray, but if you are lucky enough to be travelling in the near future but are still waiting on a passport renewal, this should help ensure that you can actually go.
If you're applying for a passport for the first time, the Passport Office says that the required security checks mean the process will take longer than renewals, but that it is working hard to ensure that anyone with travel planned does not miss out if their passport application has been submitted correctly and in "good time".
See our Coronavirus Travel Rights guide for more help on holiday refunds, travel insurance etc, and our Passport Renewal Tips for general help.
I need my passport urgently – what should I do?
The Passport Office says that if you're in the UK, due to travel within the next fortnight, and the Passport Office has had your application for longer than four weeks, you should ring it on 0300 222 0000 to discuss your situation and request your application be fast-tracked.
It may be worth having documents, such as your flight and hotel-booking confirmation ready, in case you need to prove that you're travelling soon.
If you're outside the UK and need to travel urgently, you'll need to contact the Foreign and Commonwealth Office for an 'emergency travel document'. You won't be able to use the normal passport service.
What other guidance is the Passport Office giving?
The Passport Office is asking that if you don't urgently need to get or renew your passport that you wait until after summer to do it.
It also reiterated its standard travel guidance, that people should not book travel until they have received their new or renewed passport.
For all the latest deals, guides and loopholes simply sign up today – it's spam-free!
Have your say
This is an open discussion and the comments do not represent the views of MSE. We want everyone to enjoy using our site but spam, bullying and offensive comments will not be tolerated. Posts may be deleted and repeat offenders blocked at our discretion. Please contact fbteam@moneysavingexpert.com if you wish to report any comments.
Update: We are aware that some users may currently be having issues seeing the comments and we're working on it.