Barclaycard warns customers it may have set credit limits too high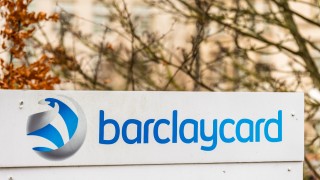 Barclaycard has apologised after admitting it may have raised customers' credit limits too high – and it's inviting those who think they may have been negatively affected to get in touch.
The credit card provider has written to customers warning that an internal review has found it "did not always meet the expected standards for assessing a customer's situation". As a result, some customers may have been given a credit limit which was higher than it should have been.
For more help on how credit limits work, and what to do if yours isn't right, see our Credit Limit guide.
When is a credit limit too high?
When you get a new credit card, that card will come with a credit limit. This is the maximum amount the lender is prepared to lend you on this card.
The financial regulator – the Financial Conduct Authority (FCA) – says that a credit limit on a card should be affordable, depending on your individual circumstances. So lenders must assess how much you can afford to repay and ensure the credit limit isn't set so high that you'll struggle to make repayments.
What went wrong at Barclaycard?
Barclaycard won't tell us how many customers have been affected by this issue, which was first flagged by the Debt Camel blog.
But a spokesperson for the card firm said: "An internal review of our operating procedures for credit card limits highlighted that we did not always meet the expected standards for assessing a customer's situation, meaning that not all of the customer's circumstances and/or finances may have been considered as part of their application.
"As such, in a small minority of cases, a limit was set that may have been higher than it should have been at the time."
I think my credit limit was set too high – what should I do?
If you're happy with the credit limit you were given, you don't need to do anything. But if you think it was set higher than you could afford, then you can contact Barclaycard to complain.
It's not clear what Barclaycard will offer you as it says it will deal with customers on a case-by-case basis, but it may be good to include evidence with your complaint of how you were affected – for instance, if you were unable to pay certain bills because you were struggling to keep on top of your credit card debt.
If you're unhappy with how Barclaycard responds to your complaint, you can escalate it to the Financial Ombudsman – see full help in our Financial Ombudsman guide.
For all the latest deals, guides and loopholes simply sign up today – it's spam-free!