High-cost credit firms rapped for suggesting customers borrow more to fund 'exotic' holidays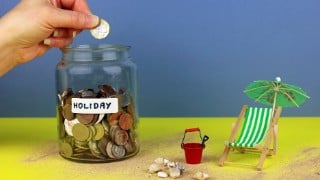 Some high-cost credit firms are allowing repeated borrowing which puts consumers at risk of building up high levels of debt, and using marketing messages that suggest customers can borrow extra money in order to fund exotic holidays, a review by the financial regulator has found.
The Financial Conduct Authority (FCA) says a review conducted before the coronavirus pandemic kicked in has raised several concerns about firms' conduct, including the use of marketing messages to emphasise the ease, convenience and benefits of borrowing more money.
Its report says that some firms suggested that consumers could use additional borrowing to take a holiday, and reinforced this message by including imagery of "exotic locations". It adds that some firms also conveyed a message that relending is a common practice and normal behaviour.
But it says that nearly half of consumers who took part in research commissioned for the review said they regretted their decision to borrow more money, and for some products this rose to over 60%. Some said they'd experienced financial difficulties as a result of borrowing more, including missing payments or prioritising repaying debts over other expenses, with some saying they'd suffered anxiety and stress as a result.
Overall, the FCA says it is concerned about the failure to balance the messages encouraging customers to borrow with the risks – including those that can come from taking on more debt than customers can afford.
If you're struggling due to debt, our Debt Problems guide has info and resources on how to get support.
What can I do if I'm lent more than I can afford?
If you've been lent money that you couldn't afford to pay back, you may be able to claim against the lender for mis-selling.
For example, if you earn £400 a month and are given a payday loan for more than this, it should be clear to the payday lender that you wouldn't easily be able to pay back the loan – in fact, you would probably get into a situation where you needed to borrow more money to try to pay it back.
Specifically, rules set by the FCA say that a firm must undertake a reasonable assessment of the creditworthiness of a customer before entering into a regulated credit agreement and before significantly increasing the amount of credit provided.
It's still possible to make a mis-selling complaint after a payday loan firm has gone bust, however, leaving complaining until then will significantly reduce what you're likely to get back.
You can use our tool in our Reclaim payday loans for free guide to check if you were mis-sold and to claim cash back.
What does the FCA say?
The FCA's executive director of supervision, retail and authorisations Jonathan Davidson said: "We have significant concerns that repeat borrowing could be a strong indicator of levels of debt that are harmful to the customer.
"Before the pandemic we saw increasing numbers of complaints about high-cost lenders' relending practices, which showed that firms had failed to adequately assess affordability, and they were not relending in a way that was sustainable for customers.
"We expect firms to review their relending practices in light of our findings as they start to lend again, and to make any necessary changes to improve customer outcomes. We will continue working with firms to raise standards, and we will continue to take action where we see harm."
For all the latest deals, guides and loopholes simply sign up today – it's spam-free!