Government confirms plans to raise age for accessing private pensions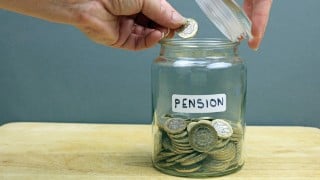 The Government will increase the minimum pension age for accessing private pensions to 57 from 2028, a minister has confirmed.
Since 2015, people have been able to take cash from their private pension pots from the age of 55, but on Thursday, Treasury Minister John Glen said the Government would legislate to increase the minimum access age from 55 to 57.
The proposal was first put forward in 2014, but an answer to a written question by Labour MP Stephen Timms published yesterday confirmed the Government's plans to go ahead with it.
Accessing your pension earlier than the minimum age isn't what it is intended for, so the tax you'll pay can be a HUGE 55%, as well as possible charges to the firm which does it for you.
See Pension need-to-knows to read the key points on saving for retirement.
What did the Government say?
Labour MP Stephen Timms asked the Government what plans it had to increase the minimum age at which people can access their private pension under the tax rules.
John Glen MP replied: "In 2014, the Government announced it would increase the minimum pension age to 57 from 2028, reflecting trends in longevity and encouraging individuals to remain in work, while also helping to ensure pension savings provide for later life.
"That announcement set out the timetable for this change well in advance to enable people to make financial plans, and will be legislated for in due course."
Who will the change affect?
The change applies to private pensions, which includes most workplace pensions. Some providers put the age limit for access higher than the minimum age anyway, so it's worth checking with yours what the limit is.
The people who are most likely to be affected by the announcement are those aged 47 and under. These people will turn 55 from 2028 onwards, and therefore would be able to access their pension under the old rules, but won't be able to under the new rules.
For all the latest deals, guides and loopholes simply sign up today – it's spam-free!