NS&I customers struggle to withdraw savings due to 'technical issue'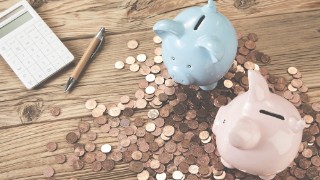 Savers trying to make withdrawals from National Savings and Investments (NS&I) accounts ahead of next month's massive rate cuts have found they are unable to access their money due to an ongoing "technical issue".
NS&I hasn't told us how many customers are affected by the issue, which has seen some being shown error messages this week when trying to withdraw money online. But it has apologised and says it is working to resolve the problem as soon as it can.
NS&I recently announced it would dramatically slash the rates on its variable and some fixed savings accounts from next month, including cutting the interest on its formerly market-leading Income Bonds account from 1.16% AER to just 0.01% – and it's also reducing the Premium Bond prize rate from December. As a result, many customers will now be looking to withdraw their savings and switch to better deals.
See our Top Savings Accounts guide for full info on how to get the best interest rate for your savings, including our current top picks.
'I can't withdraw any funds for my house purchase'
We've had multiple reports this week from MoneySavers who've had problems with withdrawals. While we don't have full details about what's going wrong, the main issue seems to be that some savers are shown an error message when trying to withdraw money online. Several have said that after entering a confirmation code to say that they want to take money out, they see a message which says "error when calling the routine".
We've also seen a couple of reports from savers who say they've had problems passing a security check, with one reporting that they were unable to enter a code they were sent by phone, though it's not clear if this is the same issue or just an isolated problem.
One MoneySaver, Rob, emailed: "Since the rate change was announced, I can't withdraw any funds online or get through on the phone. I need these funds next week to get a house purchase sorted and am getting desperate.
"The phone service says only urgent transactions – but I can't even get through to request the transfer."
Another, Andrea, 51, from London, said that at first she was told she had failed NS&I's security check to access her money, and when she eventually passed the check, she was shown an error message. She emailed: "I've been trying and trying to get my money out, three or four times a day. I called the helpline and was cut off. There is something very, very wrong with the system."
Here are a couple more complaints we've seen on social media:
I'm struggling to access my savings – what can I do?
NS&I says it's working to resolve the technical issue, but it hasn't been able to give an exact timeline for when it will be fixed. In the meantime, it says if you're struggling to withdraw money online, you can call 08085 007 007 and make a withdrawal by phone instead.

However, NS&I customers we've spoken to have said they haven't been able to get through on the phone to do this, and NS&I itself has warned it's experiencing high levels of calls, which may mean customers have to wait longer than usual to get through.
It's also possible to send NS&I a withdrawal instruction by post (its website has forms which you can fill in and send back). However, NS&I has warned that it's currently taking up to two weeks to process withdrawal instructions it receives by post, and has asked customers to try to make withdrawals online "unless you have no other choice".
What does NS&I say?
An NS&I spokesperson said: "We are aware that some NS&I customers using our online service are currently having difficulty when trying to withdraw money from their accounts.
"This is due to a technical issue which we are working to resolve as quickly as we can and we apologise for the inconvenience caused.
"We are currently seeing very high call levels to our customer service team, and customers will experience a longer wait than usual to get through. However, customers can withdraw money from their NS&I accounts by phoning 08085 007 007."
For all the latest deals, guides and loopholes simply sign up today – it's spam-free!
Join the MSE Forum discussion