Period products to be handed out for free to everyone in Scotland in 'world first'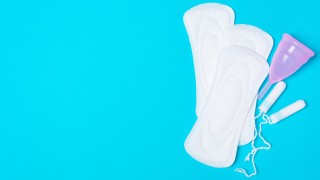 People in Scotland will soon be able to get free period products under law in a move it claims is a world first.
New legislation was passed this week, which means local authorities must ensure period products, such as tampons, sanitary pads and reusable period items, are available for free to anyone in the area who needs them.
It also makes it a legal requirement for education establishments to provide free period products for students at schools, colleges and universities. Period products are already available for free in these settings, but the bill enshrines this right in law.
It follows concerns over so-called "period poverty" where those on lower incomes struggle to afford sanitary items, while MoneySavingExpert.com calculations found that many will spend thousands on period-related products over their lifetime. The new legislation aims to address this issue, but the free products will be available to anyone who needs to use them and won't be means-tested.
The bill was brought forward by Labour MSP Monica Lennon, and was unanimously approved in the Scottish Parliament. She described the legislation as "an opportunity to consign period poverty to history". See our Cheap Sanitary Products guide for information on how to save on period products, and where to go for help if you're struggling to afford sanitary items.
How will I access free period products in Scotland?
While the bill was passed this week, local authorities will have two years to get their schemes up and running.
It's down to these local authorities to make arrangements for how period products will be distributed, so exactly how you can access free period items under the new rules may differ depending on where you live. The Scottish Government has confirmed that period products will still be sold in shops.
The free period products will be available for people visiting Scotland as well as those who live there, and local authorities also need to make sure period products can be obtained by someone else on behalf of the person who needs them.
In the meantime, you can access free period products in Scotland in schools, colleges and universities, as well as in libraries and leisure centres in some areas.

What's available in the rest of the UK?
Free sanitary products are also available in schools in England and Wales - though there isn't a scheme across Northern Ireland at the moment.
In England, primary and secondary schools and colleges can order a range of products, such as tampons, sanitary pads and menstrual cups), and make them available for those that need them - though there have been concerns that many schools aren't using the scheme.
The Welsh Government says it's also allocated funding to ensure students can access free sanitary products in primary and secondary schools.
Some university student unions across the UK also offer free sanitary products. Universities supporting the "Free Periods" campaign, which aims to tackle the problem of period poverty, include the University of Sunderland and Warwick University.
If you're struggling to afford period products, you may be able to access sanitary items and other toiletries through a foodbank. There's full info on how to get help accessing period products in our Cheap Sanitary Products guide.
For all the latest deals, guides and loopholes simply sign up today – it's spam-free!
MSE Forum
Join the MSE Forum discussion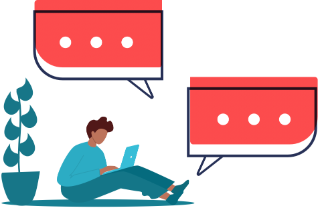 Have your say
This is an open discussion and the comments do not represent the views of MSE. We want everyone to enjoy using our site but spam, bullying and offensive comments will not be tolerated. Posts may be deleted and repeat offenders blocked at our discretion. Please contact fbteam@moneysavingexpert.com if you wish to report any comments.
Update: We are aware that some users may currently be having issues seeing the comments and we're working on it.