First mortgage prisoners FREED under new affordability rules after MSE campaign
Mortgage prisoners who have been stuck overpaying for years are starting to escape to much cheaper deals thanks to new affordability rules, MoneySavingExpert.com can reveal – and one of the first homeowners to do so has told us he's saving almost £500/month as a result.
Mortgage prisoners are those who are unable to get cheaper deals with other lenders because they don't meet strict borrowing criteria, even though they'd often pay less if they switched. Last year, regulator the Financial Conduct Authority (FCA) introduced rules allowing lenders to use 'modified affordability assessments' for mortgage prisoners who meet certain criteria – something MSE has been instrumental in campaigning for.
Four lenders have now adopted these modified assessments, and the first – West Brom Building Society – has revealed it's now completed transfers for "a handful" of mortgage prisoners. We're working on a new mortgage prisoners guide – in the meantime, for full help on getting a new mortgage, see our Remortgage Guide.
'I reckon I've paid £10,000s more than I should have'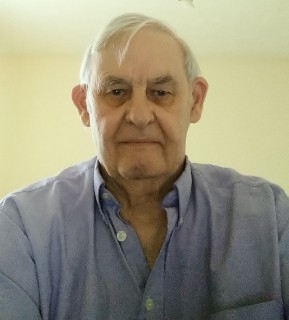 Maurice Latimer (pictured right), who's 76 and from Milton Keynes, is one of the first freed prisoners. He transferred to a new mortgage with West Brom earlier this month, and slashed his interest rate from 4.59% to just 1.84%, on a two-year fixed-rate interest-only deal. As a result, his monthly payments were halved overnight, from £886 to just £401 a month – a massive £485/mth saving.
Maurice, who's spoken to MoneySavingExpert.com founder Martin Lewis about mortgage prisoner policy and is part of the UK Mortgage Prisoners Facebook group, took out an interest-only mortgage with Northern Rock in 2001.
When Northern Rock collapsed, his mortgage was sold on to a firm called Cerberus. He then struggled to get another, partly because his and his wife's joint income was too low to pass some affordability checks – even for cheaper mortgages than the one he was on – and partly as he would turn 65 before the end of his term.
He told us: "For years I just got letters saying what was happening by whoever was in charge of my mortgage and I basically had no say – I was passed round like a parcel. I'd tried to switch deals before, but I knew it was a waste of time because of the strict affordability checks. I couldn't get anything until West Brom came along.
"I found out about the West Brom deal – I think via Facebook – and I applied directly, but was initially rejected because of my age, because I'd be 81 before the end of my mortgage term. Then after discussing, I was able to pass and get a completion.
"Before this saving for me and my wife, the freedom to do what we wanted with our money was gone. I reckon I've paid £10,000s more than I should have, and it's nothing to do with me – it's not my fault at all."
However, Maurice said that while he's relieved to have moved to a new deal, more intervention is needed to help many of those stuck on expensive deals.
"Banks and building societies can do what they can to help – as West Brom has done – but it's a sticking plaster," he said. "There needs to be big change and the Treasury needs to face up to the problem."

Martin: 'Finally we're ending "you can't afford a cheaper deal" rejections'
Martin said: "Maurice's tale brought a big smile to my face. For years we pounded at the doors of politicians and regulators to tell them that remortgaging affordability criteria were simply illogical and unfair. These meant some people who were meeting current repayments, but wanted to shift to a lower rate, were nonsensically having to be rejected and told 'you can't afford a cheaper deal'.

"Finally, in 2019, the regulator changed the rules so lenders no longer needed to operate this way. Most sadly haven't changed yet, but this West Brom mortgage was among the first, launching a few months ago, and Maurice's story viscerally shows the impact. Of course, cheaper rates mean there's less risk of default for lenders too.
"While this is good news, it's no silver bullet. This is just one small change needed to help the 250,000 mortgage prisoners. It won't help most. These prisoners are the forgotten victims of the last financial crash. While the Government bailed out the banks, mortgage prisoners were unfairly left behind in financial misery.
"Much more still needs to be done. In the last fortnight, the London School of Economics published research that we commissioned, which shows that to all intents and purposes, there is little else the regulator can do. Only the Government can, and should, step in now to free the rest. In the research there are eight main policy recommendations to improve things. With coronavirus tearing apart people's finances, it has never been more urgent – if the Treasury doesn't act, the situation is so devastating for people's mental health, I worry lives will be lost."
Which banks now offer 'modified affordability assessments'?
Some mortgage prisoners may have previously moved to a cheaper deal because their circumstances changed or they were helped by other products, such as one Ipswich Building Society launched in June 2019. But last October there was a major development – the FCA introduced relaxed affordability checks for new customers who meet certain criteria and want to remortgage. Maurice and a handful of other customers are thought to be the first freed due to the FCA's new affordability rules.
Under the rules, lenders can use a 'modified affordability assessment' when dealing with mortgage applications, so don't need to apply income and spending assessments. Crucially, they also don't need to consider the effect of possible future interest-rate rises – known as 'stress testing'. (This normally involves lenders checking to see if borrowers could afford repayments in the event interest rates jumped to 6-7%, rather than just making sure borrowers can afford the repayments they'll actually pay.)
The FCA rules weren't expected to help all mortgage prisoners – in fact, the FCA estimated they would only help up to 14,000 – but the hope was they would allow lenders to let more people switch. And while initially the FCA said there was "little desire" from lenders to adopt the new rules, in September, West Brom became the first to start using the modified affordability assessment. Since then Halifax, NatWest and Santander have followed suit – though in some cases deals may be only available via a broker.
West Brom told us it's now freed "a handful" of mortgage prisoners – it couldn't give us a precise figure – with the first transferring at the end of September. Halifax and Santander said they'd yet to see a transfer completed under the new rules, while we're still waiting to hear back from NatWest.
I'm a mortgage prisoner – what can I do?
Whether you can get help now depends on what type of mortgage prisoner you are, and sadly for most there's currently no help available. For full info on the problems facing mortgage prisoners, what MSE has done on the issue and possible solutions, see our Only the Government can release the 250,000 mortgage prisoners it's failed MSE News story.
Overall there are three options available:
Switching to a new deal with a new lender via a modified affordability assessment. This is technically open to all mortgage prisoners but in reality is most likely to help those with 'inactive lenders' (ie, those not currently offering new mortgages). Here you apply for a new deal with a new lender that'll use a modified affordability assessment.

To get an indication of whether or not you're likely to pass a modified assessment, you can try out the Money and Pensions Service mortgage prisoner eligibility tool.

Beyond this, it's worth speaking to a broker who specialises in helping mortgage prisoners, who'll look at your situation and give realistic advice on how likely a lender might be to use the modified affordability assessment for you. As long as you don't pay a fee upfront, you have little to lose – just a few minutes of your time.


Switching to a new mortgage with your current lender. This is where you switch to another cheaper deal but take on no additional borrowing and you aren't looking to move house – called a 'product transfer'.

It's only available if your mortgage currently is with an 'active lender' – ie, one offering new mortgages. The other caveat is that it has to be a like-for-like mortgage, ie, no extra borrowing, a two-year minimum term and a minimum outstanding amount of £10,000.

If you're unsure where to start, speak to a broker who will advise you on your individual circumstances. Read our Cheap Mortgage Finding guide for help on how to find a broker.


A product transfer with a different lender in the same financial group. This is where you switch to another deal with a different lender that is part of the same financial group as your current provider.

Frustratingly, there is no simple way for you to check if your lender is part of a wider group, though again a mortgage broker may be able to help here.
For all the latest deals, guides and loopholes simply sign up today – it's spam-free!
Join the MSE Forum discussion