Revealed: £1m stuck in Dart Charge accounts closed due to inactivity - how to get it back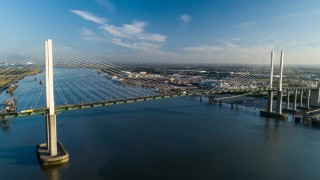 Almost 78,000 motorists may be able to reclaim cash from payment accounts for the Dartford Crossing which have been automatically closed because they've not been used for 15 months, MoneySavingExpert.com can reveal. Even if you're not owed money, it's worth checking if your account's been closed without you realising, as if it has, you could be fined if you then use the Dartford Crossing without paying another way.
Drivers who use the Dartford Crossing - part of the M25 motorway which crosses the River Thames, linking Kent and Essex via tunnels and a bridge - must normally pay £2.50 per car per crossing. But if you set up a Dart Charge account and top it up in advance, this is cut to £2 per car per crossing.
If you don't use your registered vehicle to make a crossing for at least a year, you'll be notified by email that your account will be closed, and if you don't then use it for a further 90 days or actively choose to keep it open, it will be closed - even if there's still money in there. You won't be refunded automatically and if you later use the Dartford Crossing your account won't be reactivated, so if you don't pay a different way you may be fined.
Figures obtained by MoneySavingExpert.com under the Freedom of Information Act show that as of last November 77,949 accounts had been closed solely due to inactivity, with a total of £1,014,414 still in them. We've full help below on how to check if your account's been closed and how to reclaim cash from it if so. See our Motoring MoneySaving guide for more ways to cut driving costs.
'I think it's disgusting they hold on to all that money'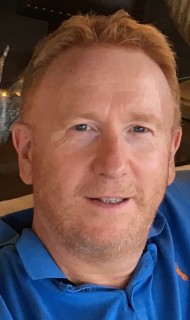 We were first alerted to the issue by MoneySaver Richard Riley (pictured right). Richard, who's 49, from Cambridgeshire and works in special needs education, was shocked when he was told he faced a £35 fine for crossing the Dartford Bridge last August, despite having a Dart Charge account (though the fine was later dropped as Richard paid the £2.50 crossing fee within the 14-day grace period which can apply to first-time offenders).

Richard, who'd set up the Dart Charge account as he visits his friends in Kent and takes trips to the south coast (when allowed), had been notified by email that his account would be closed, but he'd wrongly assumed it would be reactivated when he next made the crossing (this is only the case if you cross again within 90 days of being notified). On looking into it further, Richard also realised he had £16 in his closed account - and after submitting his own Freedom of Information request, found others had cash sitting in closed accounts too.
Richard told us: "I think it's disgusting that Highways England holds on to all that money. If you close someone's account, you think it would try and refund that money. Accounts should also reactivate if you then go across, especially if the cash hasn't been refunded and you then get a fine."
Highways England, which manages the Dartford Crossing, says it had warned Richard his account was set to close due to inactivity - giving him the opportunity to keep the account active. It says that pre-paid Dart Charge accounts, such as the one Richard had, are most suited to regular users of the crossing.
It told us it's unable to reopen automatically closed accounts or automatically refund account-holders because it has to delete personal data to comply with data protection rules.
How the Dart Charge works
The charge applies if you use the Dartford Crossing (see the map below for its location) between 6am and 10pm on any day of the week. It's normally £2.50 per crossing for cars and either £3 or £6 for vans, buses and goods vehicles, depending on the number of axles - with the discount this drops to £2 for cars and £2.63 or £5.19 for other vehicles. There's no charge for motorcycles.
There are no toll booths on the road itself - crossings are recorded by numberplate recogntion cameras. There are a handful of ways to pay, although in every scenario payment must be received by the end of the day after crossing at the latest:

You can make a one-off payment. You can do this on the day itself or the day after by entering your car registration and payment details on the Gov.uk website. You do not need a Dart Charge account to do so.


You can set up a Dart Charge account - you have to choose either 'pre-pay' or 'pay as you go'. With prepay, you must top the account up with at least £10 prior to travel. With the pay-as-you-go option, your credit or debit card's automatically debited each time you cross. You only get the discount with the pre-pay option though. Both types of the account can be set up and topped up online via Gov.uk, over the phone on 0300 300 0120 or by post (see Gov.uk for the address).


You can pay with cash at a 'Payzone' store. Visit the Pay Zone website to locate your nearest store.
If you don't pay, you'll be fined £70 - this can be reduced to £35 if you pay within 14 days but will rise to a maximum of £105 if you fail to pay in 28 days. First offenders who pay the charge within 14 days of being fined can have the fine waived.
If your account's due to be closed for inactivity, you should be notified
If you haven't used your account for a year, then Highways England, which responded to our Freedom of Information request, says you'll be notified by email that it's due to be closed.
If you don't then make a crossing in the next 90 days, it'll be closed - unless you specifically call customer services and ask for the account to remain open. (Normally this isn't an option, but Highways England says as travel plans have been affected by the pandemic you can currently request that your account remains open for another 12 months even if you don't make any crossings in that time).
Highways England says the process for the automatic closure of accounts is detailed in the terms and conditions Dart Charge users agree to when they open an account.
How to check if your account's been closed - and reclaim any cash in it
Highways England says if you have a Dart Charge account and haven't used it for a while, you can check if it's still active by logging in or phoning customer services on 0300 300 0120.
If your account has been closed, or you want to close it yourself, you can request a refund by phoning the number above. There's no time limit on how far back you can claim and once you've requested your refund, it will be paid back to the debit or credit card which was linked to the account. If this isn't possible, a refund will be issued by cheque.
If your account's been closed but you know you will want to make crossings in future, unfortunately Highways England says it's not possible to re-activate it. Instead you'll need to ring up and request a refund from your closed account, then create a new one for future journeys.
'If you've a Dart Charge account you've not used in a while, check'
Steve Nowottny, news and investigations editor at MoneySavingExpert.com, said: "Motorists who use the Dartford Crossing may be surprised to learn that cash can be stuck in closed Dart Charge accounts - and especially that if accounts are automatically closed due to inactivity, they won't be automatically reopened when you next cross, even if there's still money in there.
"Of course, right now, with many driving less and cancelling travel due to the pandemic, occasional drivers could be even more likely than normal to see accounts lapse. Ideally, those with money stuck in closed accounts would be automatically refunded. But with that not happening, the message to motorists is clear - if you've a pre-pay Dart Charge account you've not used in a while, check if it's closed and if so whether you're due money back."
For all the latest deals, guides and loopholes simply sign up today – it's spam-free!
Join the MSE Forum discussion