Countryside and Taylor Wimpey ordered to remove 'unfair' doubling ground rent clauses from leases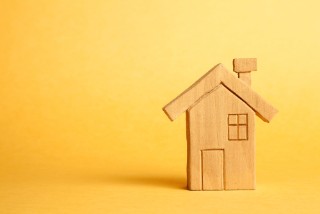 Two major house builders have been ordered to remove 'unfair' leasehold clauses that allow them to double ground rents every 10 or 15 years. It comes after the competition watchdog found these terms can make it 'impossible' for people to sell or get a mortgage.
Update: 15 September 2021: Countryside has agreed to remove clauses from its leases that allow it to double ground rent prices every 10 to 15 years, the Competition and Markets Authority (CMA) has confirmed today. The house builder will also remove terms that were originally doubling clauses but were converted so that the ground rent increased in line with the Retail Prices Index (RPI) measure of inflation.
The changes apply to both current and new Countryside customers. The house builder has also committed to removing doubling terms (and those converted to RPI-escalation) from contracts where it has sold the freehold on to other firms.
However, Countrywide is still allowed to charge ground rent at the amount when the property was first sold. The firm has committed to these changes by signing formal commitments – known as 'undertakings'.
Both the CMA's investigations into Barratt Developments and Taylor Wimpey are still ongoing.
The Competition and Markets Authority (CMA) first launched an investigation into four housing developers last year over concerns they were using unfair contract terms and potentially mis-selling leasehold homes. Now, it has written to two of the firms - Countryside and Taylor Wimpey - to ban the use of doubling ground rent terms. Its investigation into the other developers - Barratt Developments and Persimmon Homes - is on-going.
Under the shake-up, Countryside and Taylor Wimpey will still be allowed to charge ground rents, including those that increase in line with inflation - something the CMA says it's still investigating - but they must:

Remove doubling ground rent terms from all existing contracts.
Agree not to use doubling terms again in any future leasehold contracts.
It's unclear whether this change also applies to leases that have since been sold on by the house builders to management companies. We've asked the CMA and we'll update this story when we know more. The two companies must now agree to sign formal commitments – known as 'undertakings' – to remove the ground rent terms from their leasehold contracts or they face court action.
The moves comes after it was announced earlier this year that millions of homeowners in England will be given a new right to extend their lease by 990 years and not have to pay any ground rent, while extending a lease or buying a freehold will also become cheaper for many, under sweeping new Government reforms. Housing secretary Robert Jenrick has labelled 'crippling' ground rents as 'unfair'.
You can extend your lease to try to avoid rising ground rents
One way to try to get around increasing ground rent clauses is to take out what is known as a 'statutory' lease extension - which you can do if you have owned your property for at least two years. This extends the lease but also reduces the ground rent down to zero, which is sometimes referred to as a 'peppercorn' lease.
To do this though, you will have to pay the freeholder a premium, and you'll also have to pay for the legal costs of extending the lease. How much this premium is will depend on several factors, including the cost of the property, so ensure you know the costs involved first.
What do Countryside and Taylor Wimpey say?
Taylor Wimpey told us it stopped selling leases containing 10-year doubling ground rent clauses on new developments from January 2012 and has set aside £130 million to cover the cost of converting leases so that they are instead linked to inflation.
A Countryside spokesperson said it hasn't sold properties with doubling ground rent clauses since 2017 and adds that it introduced a scheme to help those whose ground rents doubled more frequently than every 20 years. Both firms say they'll continue to engage with the CMA on the issue.
For all the latest deals, guides and loopholes simply sign up today - it's spam free!
Have your say
This is an open discussion and the comments do not represent the views of MSE. We want everyone to enjoy using our site but spam, bullying and offensive comments will not be tolerated. Posts may be deleted and repeat offenders blocked at our discretion. Please contact fbteam@moneysavingexpert.com if you wish to report any comments.