Lloyds Bank launches cashback credit card that pays up to 0.5% - plus a £20 introductory bonus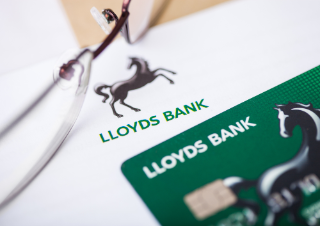 Lloyds Bank has launched a new credit card that enables holders to earn 0.25% cashback on up to £4,000 of annual spending and 0.5% above, with no cap on how much you can earn. You can also earn a £20 bonus if you spend £1,000 in the first 90 days. But Lloyds' cashback rate can be beaten by American Express - here's how it compares.
As with all cashback and reward credit cards, make sure you repay the balance each month IN FULL to avoid paying interest, which can often wipe out any bonuses you've earned - and never use cashback and reward cards as an excuse to overspend. See our Credit Card Rewards guide for more info.
How Lloyds' new credit card works
Here are the key features of Lloyds' new 'Cashback' credit card, which can be taken out by both existing Lloyds customer and non-Lloyds customers, so long as you pass its lending criteria:

You can earn 0.25% cashback on all spending up to £4,000 within a calendar year and 0.5% cashback on all spending of £4,000 and above. Any cashback you earn during a calendar year is automatically added to your credit card account the following January and goes towards paying off your balance.


You'll get a £20 bonus when you spend £1,000 in the first 90 days of card membership. If you hit the threshold the bonus will automatically appear on your cashback balance within 12 days of the 90 day period ending, but you won't actually receive the money into your card account until the following January, along with any other cashback you've accrued.


The card doesn't have a monthly or annual membership fee-free but it charges 19.9% rep APR. So ensure you repay in full each month.


It's a Mastercard, which means it should be widely accepted by UK retailers. You shouldn't use the card abroad though, as you'll be subject to non-sterling transaction fees. The cheapest way to spend on holiday is using the right plastic - see our Top Travel Credit Cards guide for several fee-free options.
How Lloyds' cashback card compares
Multiple providers offer cashback credit cards, which give holders a certain percentage of their spending back when they use the card. Lloyds' new offering will make it into our best buys but it can be beaten by two American Express (Amex) cashback credit cards, which pay a higher rate of annual cashback into your credit card account.
See the table below for how all three cards stack-up, although bear in mind that not all retailers accept Amex.
Card, monthly fee and rep APR
Bonuses and cashback
How much you'd earn in cashback on a £5,000/yr spend (1)
Amex Platinum Cashback Everyday
(No fee, 22.2% rep APR)

- 5% cashback for first 3mths/max £100

- Then 0.5% cashback on up to £10,000

- Then 1% cashback on £10,000+

- Cashback paid annually

£115 in year 1, £25 after
Amex Platinum Cashback
(£25/yr, 27.3% rep APR incl fee)

- 5% cashback for first 3mths/max £125

- Then 0.75% cashback on up to £10,000

- Then 1.25% cashback on £10,000+

- Cashback paid annually

£118.75 in year 1, £12.50 after (2)
Lloyds Cashback
(No fee, 19.9% rep APR)

- £20 bonus cashback when you spend £1,000+ in first 90 days

- 0.25% cashback on up to £4,000/yr

- Then 0.5% on £4,000/yr+
- Cashback paid annually

£35 in year 1, £15 after
Before taking out a cashback credit card, first consider if a points card is more suitable. Here, you earn non-cashback rewards in exchange for spending - although you'll often earn more by spending at certain retailers only. For example, Amex, Amazon, M&S and Sainsbury's pay up to 1p in points per £1 spent at particular retailers. Many also offer introductory bonuses, such as £184 in Nectar points or a £20 Amazon voucher. For more information see our Top Reward Credit Cards guide.
Before applying for any credit card it's worth using our Eligibility Calculator first to check if you're likely to be offered the card, as unlike our tool, any card application will show up on your credit file and may dent your credit score. See our Credit Scores guide for more on how they work.
If the Lloyds card is right for you, you can apply for it directly via Lloyds' website*, but it's best to check your eligibility chances first.
For all the latest deals, guides and loopholes simply sign up today – it's spam-free!
MSE Forum
Join the MSE Forum discussion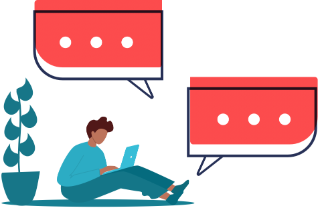 Have your say
This is an open discussion and the comments do not represent the views of MSE. We want everyone to enjoy using our site but spam, bullying and offensive comments will not be tolerated. Posts may be deleted and repeat offenders blocked at our discretion. Please contact fbteam@moneysavingexpert.com if you wish to report any comments.
Update: We are aware that some users may currently be having issues seeing the comments and we're working on it.