Fully vaccinated holidaymakers WON'T have to quarantine on return from amber list countries after 19 July as Government eases restrictions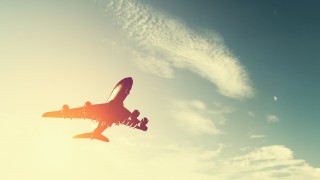 Holidaymakers who are fully vaccinated and children will no longer need to quarantine when returning to England from 'amber list' countries after Monday 19 July, in a move that is likely to significantly open up overseas travel in time for the summer holidays.
Transport Secretary Grant Shapps announced today that those who return to England from amber list countries such as France, Italy and Spain won't have to self-isolate for 10 days as they do currently, so long as they are fully vaccinated at least 14 days before travel or under 18. They'll still have to take a pre-departure test and a PCR test on day two after arrival back into England, but no longer have to take a second PCR test on day eight.
The Government is also changing its guidance and from Monday 19 July will stop telling people they should not be travelling to amber list countries, while the Foreign Office has told MoneySavingExpert.com it's removing its warnings against non-essential travel for 23 amber list destinations including France, Spain and Greece.
These changes only apply to returning to England – Scotland, Wales and Northern Ireland have yet to announce similar changes. See our Coronavirus Travel Rights guide for full help, including what to consider before booking, your refund rights and the latest on travel restrictions.
How the rules on overseas travel are changing from 19 July
The English, Scottish, Welsh and Northern Irish Governments have placed overseas destinations in one of three categories – the red, amber and green lists. See full info in how the traffic light system works. Currently over 150 destinations are on the amber list, including much of Europe, and the USA.

Until Monday 19 July, people returning to the UK from amber list countries must self-isolate for up to 10 days, regardless of their vaccine status, and take a pre-departure test, plus a PCR test on day two and day eight after arrival back in the UK. However, from 4am on Monday 19 July, this will change in England – here's what you need to know:
Those who are double-vaccinated or under 18 won't have to self-isolate, and can take one fewer test. You'll still be required to take a Covid test up to three days before you travel to England, and a PCR test on day two after arrival back into England, but you won't have to take a second test on day eight. You won't need to quarantine unless a test is positive. For more on coronavirus tests for travel, and how to cut the cost, see our Which Covid tests do I need to travel abroad? guide.

For these rules to apply, you must be fully vaccinated against coronavirus by the NHS at least 14 days prior to returning to England, taking part in an approved UK coronavirus vaccine trial, or under 18.
You'll need to prove your vaccination status via the NHS app or a letter. You will need to show at the border the Covid pass on the NHS app or a letter proving your vaccination status which can be sent out to you on request if you call 119.
These new rules only apply to UK residents. Currently only UK residents are covered, though the Government says it's working towards extending the rules to vaccinated non-residents later in the summer.


Some children will be required to take even fewer tests. Kids under 18 won't be required to self-isolate or take a day-eight test. Those aged between five and 10 won't need to take the pre-departure test either, so must only take the PCR test on day two after arrival back into England, while those who are four and under are exempt from all testing.


The Government will no longer advise people not to travel to amber list countries from Monday 19 July. Currently the official advice is that "you should not travel to amber list countries", even though you're not forbidden from doing so, but that will no longer be the case from 19 July.
The new rules apply to arrivals in England from 4am on Monday 19 July regardless of when you first travelled out of England.
Scotland, Wales and Northern Ireland have yet to announce similar changes, but the Scottish and Welsh Governments said they were considering the changes to restrictions and would make an announcement in due course.
The Foreign Office is updating its advice for 23 amber list destinations
While the traffic light lists are important, it's important to remember they're only one piece of the puzzle. The UK Foreign Office's travel advice is also crucial, as it's key for travel insurance cover and your rights to a refund. If the Foreign Office advises against "all but essential travel" or "all travel" you aren't supposed to go, and this may trigger a refund. Travelling in defiance of the advice may also invalidate your insurance.

In the past, the Foreign Office advice hasn't always aligned with the traffic light lists, but it said today that it will be removing warnings against non-essential travel with immediate effect for 23 destinations currently on the amber list, including a number of popular holiday hot spots.

These destinations are: Azerbaijan, 'Bonaire, Sint Eustatius and Saba', Curacao, El Salvador, France, Gabon, Georgia, Greece, the Greek Islands, Guadeloupe, Jamaica, Kosovo, Lebanon, Luxembourg, Morocco, Nigeria, North Macedonia, Serbia, Slovakia, Spain, Switzerland, Ukraine and the US.
As of Friday 9 July, the Foreign Office confirmed that it was no longer warning against all but essential travel to all the 23 destinations listed above, meaning it will now no longer advise holidaymakers not to visit them.
Remember, other countries' entry requirements are also key
Before travelling or booking to travel, it's also crucial to check your destination's own entry requirements – even if the UK Government says you can go, there's no guarantee the country you're visiting will let you in. For example, Australia has long been on the green list from a UK perspective, but it's not allowing holidaymakers to enter currently. And some other countries will only let you in if you've been vaccinated, or quarantine on arrival.

For the latest rules see the top 15 holiday destination entry requirements – but remember, these can be subject to change at short notice.
For all the latest deals, guides and loopholes simply sign up today – it's spam-free!
MSE Forum
Join the MSE Forum discussion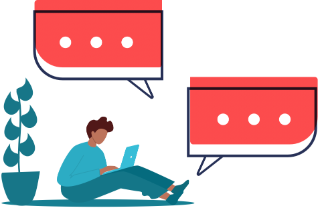 Have your say
This is an open discussion and the comments do not represent the views of MSE. We want everyone to enjoy using our site but spam, bullying and offensive comments will not be tolerated. Posts may be deleted and repeat offenders blocked at our discretion. Please contact fbteam@moneysavingexpert.com if you wish to report any comments.
Update: We are aware that some users may currently be having issues seeing the comments and we're working on it.