PCR travel test providers given official warning amid concerns over misleading prices and unfair practices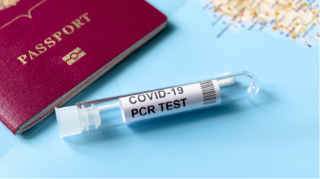 PCR Covid test providers have been told by the Competition and Markets Authority (CMA) to clean up their practices amid concerns they may be breaking consumer law. An open letter has been written by the watchdog identifying a number of "harmful" practices, which it says it will further investigate.
Update: 6 September 2021: An investigation into the largest PCR test provider - Expert Medicals - has now been opened by the Competition and Market Authority (CMA). According to multiple complaints to Citizens Advice and the CMA, Expert Medicals has not provided tests and results in a timely manner or at all, has failed to respond to customer complaints, and has refused to issue refunds when due.

The CMA has also written to a further 19 unnamed test providers warning them to improve their pricing information or risk further action being taken.
The CMA says it has identified a number of areas of concern, including companies advertising up-front prices for PCR tests which don't include additional charges that must be paid, businesses failing to deliver PCR tests and results within the stated timescales, or not at all, and firms refusing to provide consumers with refunds.
Earlier this week, the Government announced that it had warned 82 PCR test providers that they face being removed from the Gov.uk recommended list of firms for holidaymakers to use if they continue to advertise misleading test prices.
The secretary of state for health and social care, Sajid Javid, also wrote to the CMA earlier this month calling for advice on what the government could do to "stamp out" exploitation and to prevent any unnecessary costs for consumers. The CMA agreed to conduct a rapid review of the sector and has today published an open letter to all PCR providers. It adds that it's still working on a further response to provide the government.
If you're planning a holiday, see our guide on How to find the cheapest Covid tests for overseas travel.
PCR providers have been told to follow 11 key steps, or face enforcement action
The letter from the CMA to PCR providers lists 11 steps firms must now take, which include:
Showing the full cost of tests, including all compulsory charges.

Not focusing their advertising on cheap tests which are only available in small numbers.
Providing "honest, accurate and clear" timescales on when tests will be received.
Ensuring PCR tests and results are provided within advertised timescales.
In addition, the CMA has instructed PCR test providers to "immediately review their practices and policies to make sure they are in line with the requirements of consumer law" and "to make any changes where necessary." If firms are found to have misled customers or treated them unfairly they could face enforcement action from the CMA or Trading Standards. You can read the full letter from the CMA on the Gov.uk website.
Tests can cost as much as £1,000 for a family of four
Whether you're returning to England, Wales, Scotland or Northern Ireland, everyone in the UK needs to take a test before flying home, and get tested again at least once after getting back.
Depending on where you travel, you may need to:
You can't use the free NHS tests for travel - you do have to pay - and the rules on testing can differ depending on where you are in the UK. See our Cheap Covid Tests guide for more info on the testing rules for leaving and returning to the UK.
CMA general counsel Sarah Cardell said: "PCR test providers should be in no doubt that they need to get on the right side of the law. If they don't, they risk enforcement action. We continue to work closely with the Department of Health and Social Care (DHSC) in reviewing this market and will be providing further advice to DHSC on action that can be taken."
For all the latest deals, guides and loopholes simply sign up today - it's spam free!
MSE Forum
Join the MSE Forum discussion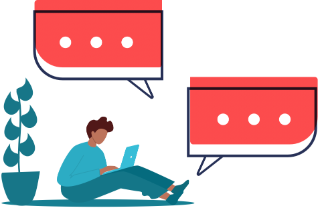 Have your say
This is an open discussion and the comments do not represent the views of MSE. We want everyone to enjoy using our site but spam, bullying and offensive comments will not be tolerated. Posts may be deleted and repeat offenders blocked at our discretion. Please contact fbteam@moneysavingexpert.com if you wish to report any comments.