Barclays axes cashback for 100,00s of current account holders - so many should ditch and switch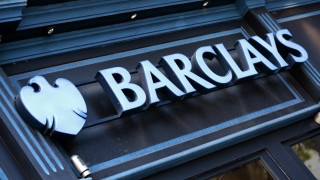 Barclays is overhauling its monthly Blue Rewards membership scheme, which means huge numbers of current account holders who currently earn £36 a year will instead earn absolutely nothing, while rewards for others will be cut too. If you want to earn rewards of up to £150 you're better off closing your account and moving elsewhere. We explain all below.

Here's the key info, though you can also read our Best Bank Accounts guide for other options if you want to switch.
What is Barclays Blue Rewards?
It's an optional add-on to Barclays current accounts where you pay a fee but earn cashback depending on what products you have and if you meet other conditions, such as paying in £800 a month and paying out at least two direct debits a month to earn the maximum.
What can I earn and what's changing?
Both new and existing Blue Rewards customers will see the following changes from 4 April:

The fee will rise from £4/month to £5/month for ALL Blue Rewards customers.

Cashback for current account holders who have no other products and meet all the conditions will fall from £7/month to £5/month, creating a net gain of ZERO.

Cashback on other products is staying the same except for mortgage holders who will see it drop from £5/month to £3/month.

The more Barclays products you have, the more cashback you earn, with awards cumulative. Ie, if you have one other product as well as a current account you earn cashback for that on top of the basic reward simply for having Blue Rewards and meeting the current account conditions. If you have two products you earn two sets of cashback on top of the basic, and so on. But NEVER let cashback dictate what product you buy as you may be able to find them cheaper elsewhere, though as we explain below, for many it's worth switching bank anyway to earn rewards.
The table below shows how this shake-up impacts the net gain customers earn after the fee:

Product held on top of current account
Net monthly gain before 4 April
Net monthly gain from 4 April
No extra product
£3
£0
Mortgage
£8
£3
Loan
£4
£1
Life insurance (i)
£4.50
£1.50
Life insurance with critical illness cover (i)
£8
£5
Home insurance
3% back on the price of the cover - which isn't changing
Right now, if you only have one direct debit being paid from your account each month, your monthly current account cash reward is a maximum £3.50/mth (you can earn more if you have other products though). If this applies to you, you'll be given 60 days notice from when your fee is taken on 4 April, which means if you do nothing, your membership will be cancelled in June.
'Fortunately, the timing might be just right for those considering moving away'
Helen Saxon, money editor at MoneySavingExpert.com, said: "Blue Rewards were a decent perk while they lasted but many now won't see any benefit.

"Fortunately, the timing might be just right for those considering moving away. There are currently five banks willing to pay £100+ for your custom, so if you won't reap the rewards with this new system at Barclays, it's a good time to ditch and switch your bank account.
"In a quick Twitter poll, 80% of those who'd tried it told us switching was mostly easy and hassle free. It's all down to the seven-day switching service, which will move your balance, standing orders and direct debits for you, as well as close your old account, and ensure any payments to it are auto-forwarded."
Anything else I need to know?
Here is some more info:

For customers with Barclays' Premier Avios Rewards scheme, this is separate to Blue Rewards and is not impacted by the shake-up.
Barclays says the changes officially come in from 1 March but, in reality, it won't debit fees or pay rewards until 4 April as it does so a month in arrears - so you won't notice a difference until then.
Barclays says it has written to all Blue Rewards customers to give them at least two months' notice of the shake-up. It adds that customers can leave at any time penalty-free if they aren't happy.
It says it's adding new "customer benefits" from March 2022. Details of these have yet to be revealed but Barclays says it will include "exciting offers and prize draws" with more info to be shared in the coming months.
What are the alternatives to Barclays Blue Rewards?
Many will now earn nothing in rewards after the change, though do note the Barclays app was rated the best of the apps from the traditional banks in our latest poll.

But if earning money from your bank is key, top current account switching deals currently include the following (check our Best Bank Accounts guide for more info and more best buys):

HSBC* is offering newbies who switch to HSBC Advance via our link £150 cash, plus a £10 donation to homeless charity Shelter. To be eligible, you must switch with 30 days, set up at least two Direct Debits or standing orders and deposit at least £1,500 within the first 60 days.


Halifax Reward is offering new and existing customers £125, plus monthly rewards, including £5 cash, a Vue cinema ticket, two RakutenTV movie rentals or three digital magazines. There's a £3 monthly fee for this account but if you pay in £1,500 or more each month you won't pay the fee.


First Direct* is offering £100, plus access to a 1% regular saver and many get a £250 0% overdraft. You'll need to switch to using the account for your everyday banking and make sure to pay in at least £1,000 within three months of opening the account.

For all the latest deals, guides and loopholes simply sign up today – it's spam-free!
MSE Forum
Join the MSE Forum discussion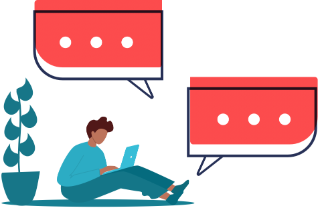 Have your say
This is an open discussion and the comments do not represent the views of MSE. We want everyone to enjoy using our site but spam, bullying and offensive comments will not be tolerated. Posts may be deleted and repeat offenders blocked at our discretion. Please contact fbteam@moneysavingexpert.com if you wish to report any comments.
Update: We are aware that some users may currently be having issues seeing the comments and we're working on it.