British Gas customers should DO NOTHING and ignore messages to one click switch that could cost them £100s a year more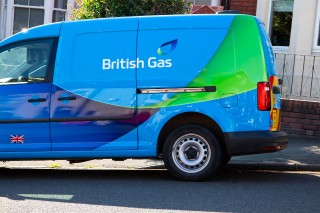 British Gas customers should ignore emails they have received from the UK's biggest energy supplier encouraging them to switch to fixed-price deals as it could make them £100s a year worse off. There are no fixed deals right now cheaper than providers' default tariffs, which are currently based on energy regulator Ofgem's price cap.
Customers of British Gas, which operates as Scottish Gas in Scotland, have informed MoneySavingExpert.com about emails they have been sent, which they say attempt to push them to "switch in just one click" to a new -but much more costly - fixed deal.
The emails come as energy wholesale prices have skyrocketed, leaving Ofgem's price cap by far the cheapest option for all customers coming up to renewal.

Martin Lewis, MoneySavingExpert.com founder, explained in a recent episode of ITV's The Martin Lewis Money Show Live (click the link to watch his warning in full): "Because the price cap moves every six months, and is now based on a time lag, it is now the cheapest, meaningful tariff you can get. By sticking with the energy price cap, households with typical usage can expect to pay less than the current cheapest fix."
The email encourages customers to 'switch with just one click'
An example of the emails from British Gas is shown below:
'How many customers will British Gas move using this tactic?'
Unhappy British Gas customers have voiced their concern after receiving the email:
One customer said: "This email includes one button, that if pressed will instantly move me to that offer, how many customers will they move using this tactic?"
Another wrote: "British Gas sent me an email inviting me to switch to another fixed term tariff at a greatly increased cost. They stated that, if I did not switch, then I would go onto their default tariff when my present deal ends. However, they did not give any details of such default tariff to facilitate an informed choice."
There are no fixed deals cheaper than the price cap right now

As things stand, switching to a fixed energy deal is over 60% more expensive than rolling onto the standard variable tariff. In November 2020, the cheapest fix was £830/yr for typical use but this has since doubled.
Taking the British Gas example - its Exclusive Fix May 2023 tariff offered in the email costs a typical user £1,621 a year. But while this is the cheapest fix we've seen for existing British Gas customers, it's still £344 more expensive than the current £1,277 a year price cap. British Gas, however, argues that while the fixed rate is more than the current price cap, it feels it reflects what the price cap might rise to come April 2022.
See the graph below for a breakdown of how the price cap compares to fixing, although bear in mind that energy experts, including Martin, have predicted that the energy price cap might increase in April 2022 by a "horrid" 40%+ as wholesale prices continue to rise.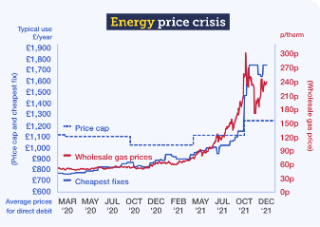 If you've accepted the switch and it's been less than 14 days you still have time to cancel it
You have a right to cancel the British Gas switch if you initiated it less than 14 days ago. You have two options when it comes to cancelling your tariff:
Call the British Gas Energy helpline on 0330 100 0056.
What does British Gas say?
Centrica, which owns British Gas and Scottish Gas, declined to comment.
For all the latest deals, guides and loopholes simply sign up today – it's spam-free!
Join the MSE Forum discussion