End the online 'Wild West' - MPs and Lords back our call for scam ads to be included in the Online Safety Bill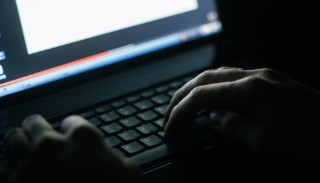 A cross-party group of MPs and Lords, whose parliamentary job has been to analyse the draft Online Safety Bill, have called for sweeping changes to "call time on the Wild West online" and include paid-for scam and fraudulent advertising within the Bill's remit.
The next stage is to see if the Government will accept their recommendations, though it has previously fought off this change.
In the new report published today, the Joint Committee on the Draft Online Safety Bill warned that the exclusion of paid-for advertising from the scope of the Bill would "obstruct the Government's stated aim of tackling online fraud". They believe that a lack of online regulation has left too many people vulnerable to abuse, fraud, violence and, in some cases, the loss of life.
Currently, there are few meaningful powers to prevent scam adverts from appearing online, and regulators are unable to punish the big tech platforms that get paid to publish them. Some victims have lost life-changing amounts of money, even their life savings (sometimes in the hundreds of thousands of pounds), because they trusted the reputations of the people featured falsely in the adverts.
Martin Lewis, the founder of MoneySavingExpert and charity the Money and Mental Health Policy Institute, has long campaigned on this - he even successfully sued Facebook getting a £3 million settlement to set up a new scam help charity. Martin and MSE teamed up with a host of other charities, agencies, regulators and trade bodies to try and get this change.

Martin also gave powerful and emotional evidence to the committee (you can watch Martin's compelling evidence) as someone whose name and face has been used more times than anyone else to promote scams. In response to the news today, Martin said…

'We are desperate for the Government to listen'
Martin Lewis, founder of the Money and Mental Health Policy Institute and MoneySavingExpert.com said: "I'm delighted the joint committee has come to the right decision, and backed our call, and the call of all the key charities, consumer groups, industry bodies, police, and regulators, to do the bloomin' obvious and include scam adverts in the Online Safety Bill. Now we just have to hope the government sees sense and reverses its perverse decision to exclude them.

"Scams don't just steal people's money – they can take their self-respect too. As well as damaging the mental health of victims, it disproportionately hurts those with existing mental health problems who are three times more likely to be affected. Scams and fraud aren't just a financial issue, they're a core wellbeing issue.

"We are desperate for the Government to listen to the joint committee on this and change its plans. The current scope of the Government's planned Bill doesn't just blindly ignore the epidemic of scam adverts that the UK faces – it's actually going to make it worse. By making big tech responsible for user-generated scams but not the scam adverts they get paid to publish, it creates an incentive for criminal scammers to switch resources to advertising as there will be less scrutiny.

"So I will again plead with the government, to please heed our call, and now the call of the parliamentarians on the joint committee and agree to put scam ads in the Bill, as failing to do so will continue to leave millions of people exposed to the horrendous damage that scammers can cause."
What the committee is recommending
The committee has made the following recommendations for the Online Safety Bill:
Scam ads should be included alongside user-generated scams.


Telecoms regulator Ofcom should become responsible for acting against providers that display harmful paid-for ads. The committee recommends Ofcom sets mandatory codes of practice that service providers must adhere to. Companies that fail to comply should face penalties, including possible criminal sanctions for executives. However, the report adds that the day-to-day content of ads or actions of advertisers should continue to be regulated by the Advertising Standards Authority.


The definition of 'fraud' in the Bill should be changed. This would mean platform operators should be proactive in stopping fraudulent material from appearing - not just removing it when reported.


Individuals should be able to make complaints to an ombudsman when platforms fail to comply with the new law.

To protect yourself from scams, see our 25+ Ways to Stop Scams guide.
The committee has also called for online platforms to face penalties for promoting paid-for scam ads
In addition to calling for paid-for scam ads to be covered by the Bill, the committee has also proposed that tech giants should be held accountable for the content they promote. It says evidence shows that Google, Facebook and other tech companies have failed to self-regulate when it comes to protecting consumers from harm online and that they need to be held responsible for removing fraudulent adverts from their platforms.
The committee recommends that Ofcom sets mandatory codes of practice and that service providers should be required to undertake audits of their systems and processes to ensure they are caring for their users. Companies that fail to comply should face penalties, including possible criminal sanctions for executives.
The report also recommends that individuals should be able to make complaints to an ombudsman when platforms fail to comply with the new law.
Campaigners have repeatedly pushed for the Government to include paid-for scams in the Bill
At present, the new Online Safety Bill is only due to cover user-generated scams, scams that appear in 'organic' search results - which are the results you see below any ads on an online search engine - and most user-generated and brand-generated social media posts.
In May, MSE, Money and Mental Health and Which?, in coalition with 14 other organisations, including TheCityUK, the Investment Association and the Association of British Insurers, sent a joint letter to Home Secretary Priti Patel MP and then-Culture Secretary Oliver Dowden MP calling on the Government to use the upcoming Bill to help protect people from an avalanche of online scams.
Today, the coalition said: "We welcome the committee's call for paid-for scam advertising to be included in the scope of the draft Online Safety Bill, and we urge Government to act now. This will be vital in safeguarding the public from the epidemic of scams perpetrated by online criminal gangs.
"Our view remains that the Government's current proposed approach to tackling online fraud in the draft Bill is flawed. Fraudsters will be able to continue to exploit people online by posing as legitimate businesses or using fake celebrity endorsements to steal from the public. The coalition is by no means alone in this view. The FCA, Bank of England, City of London Police, Work and Pensions Committee and Treasury Committee have all called for fraud carried out via paid-for advertising to be brought in scope of the Bill.
"Fraud is far from a victimless crime. It is the most common criminal offence in the UK, and the majority of it is committed online. Victims of fraud can lose their entire life savings, which more often than not has a devastating impact on their mental and even physical health.
"We call on the Government to accept the joint committee's recommendations to include paid-for digital advertising within the scope of the draft Bill and ensure the public are properly protected from this illegal activity."
Committee chair: 'We need to call time on the Wild West online'
Damian Collins MP, chair of the joint committee on the draft Online Safety Bill, said: "The committee were unanimous in their conclusion that we need to call time on the Wild West online. What's illegal offline should be regulated online. For too long, big tech has gotten away with being the land of the lawless. A lack of regulation online has left too many people vulnerable to abuse, fraud, violence and in some cases even loss of life."
Mel Stride MP, chair of the Treasury Committee, added: "We support the joint committee's recommendations in this area and call on the Government to act and stop these criminals in their tracks."
What does the Government say?
The Government had previously told members of the joint committee that it was prevented from including paid-for scam ads in the Bill due to "legal advice" received - something Martin, MoneySavingExpert and Which? had urged ministers to share. When this information was shared, Martin commented that the Government's reasoning seemed more down to policy than legal objections. See his tweet here:
Commenting on today's report, Nadine Dorries, secretary of state for the Department of Digital, Social, Media & Sport, said: "Our groundbreaking Bill will require tech firms and social media companies to take long overdue responsibility to protect their users - especially children - from a full range of illegal and harmful content. Crucially the new comprehensive legislation will hold big tech to account if they fail to act."
The Government must officially respond to the committee's report within two months. The Bill is expected before Parliament for further examination and final approval in 2022.
For all the latest deals, guides and loopholes simply sign up today – it's spam-free!
Have your say
This is an open discussion and the comments do not represent the views of MSE. We want everyone to enjoy using our site but spam, bullying and offensive comments will not be tolerated. Posts may be deleted and repeat offenders blocked at our discretion. Please contact fbteam@moneysavingexpert.com if you wish to report any comments.
Update: We are aware that some users may currently be having issues seeing the comments and we're working on it.