France to ban UK holidaymakers, causing chaos for Christmas travel plans - here are your refund rights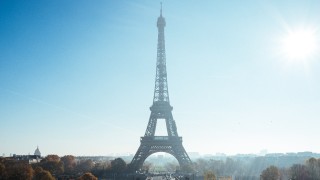 Holidaymakers from the UK will be banned from entering France from 00.01am on Saturday 18 December, whether they are vaccinated or not. Only those with a "compelling" reason will now be able to enter the country but this doesn't include travel for tourist or business reasons.
French Prime Minister, Jean Castex, announced the tough new restrictions today (16 December) in response to the "extremely rapid spread of the Omicron variant in the United Kingdom". But the measures will throw Christmas travel plans for hundreds of thousands of people into chaos.
See below, as well as our Coronavirus Travel Rights guide for the latest on UK and overseas travel restrictions, plus refunds and insurance help.
What's changing for UK travellers to France
Here's what's happening:
Until 18 December, the existing rules on travel to France remain in place. So unvaccinated holidaymakers are not allowed to enter, but fully vaccinated travellers can do so without an essential reason and do not need to self-isolate on arrival, though they must provide proof of vaccination and a negative PCR test taken within 48 hours of travel.

Children don't have to quarantine if they are accompanied by a vaccinated adult. Unvaccinated children aged 12 and over must take a PCR or antigen test in the 24 hours prior to travel.


From 18 December, travel to France for holidays will be banned. Notable exceptions include those who are French and are returning to France, plus their spouse (married, civil union, or cohabiting partner) and their children. We've asked for a full list of 'compelling reasons' where travel is allowed and we'll update this story when we know more.

All arrivals allowed to enter France from Saturday will now need to provide evidence of a negative coronavirus test taken less than 24 hours in advance, and isolate for at least two days. They will also need to register on a digital platform where they state the address for their stay in France.
It appears Brits who are already in France or who plan to travel before 18 December and return after this date can continue with their trips as planned, although we've put this to the UK's French Embassy and we'll update this story when we know more. We've also asked if the shake-up impacts those transiting through France from the UK and will provide an update once we know.
If your travel provider now cancels your trip, you should be due a full refund
Here are your rights when your travel provider cancels your trip:
With most cancelled flights, you're due an alternative flight or a full refund. This is under rules that cover all flights leaving the UK or EU, as well as flights to the UK/EU on a UK/EU airline. We've seen some airlines pushing customers towards getting a voucher instead, but you are entitled to a cash refund in this situation.

With cancelled package holidays, you're also due a full refund. This is under the Package Travel Regulations.



With other travel bookings (hotels, car hire etc), the rules are less clear-cut but you SHOULD still get a refund. Generally speaking, if the service you have booked isn't provided, you should be refunded. Enforcing it may be tricky though, especially if the firm is abroad where local laws may be different to those in the UK – so there are no guarantees.

Here's how to try and get a refund if your trip hasn't been cancelled - but there are no guarantees
Here's what to try if your trip hasn't been cancelled:
Firstly, don't cancel yourself unless you've got a flexible or fully refundable booking. It's likely to be best to wait and see if the travel firm cancels instead, as then you'll be due a full refund. Jet2, for example, has today announced that it has cancelled all flights from 18 December 2021 up to and including 7 January 2022. Other airlines, meanwhile, may well begin to cancel flights if passengers start to cancel their trips.

Of course, if you took out a flexible booking policy or a fully refundable trip then you may want to exercise your rights sooner. And if you've got a package holiday booked, you may also be able to argue that your trip can no longer take place given France has effectively closed its borders and that you're therefore due a refund under package travel regulations - but again, there are no guarantees.


If your provider doesn't cancel, or you don't have a flexible or refundable booking, you may be able to claim from your card firm but it's long shot. If you paid by debit or credit card, you can try getting money back via your card firm. However, if the trip is still going ahead it likely to be hard to get your money back given the firm is still providing the service you paid for. See full Section 75 and Chargeback for more info.



You can try speaking to your insurer... but most are unlikely to cover this scenario. Whether you can claim in this situation depends on whether insurers deems this event as a 'closing of borders' and whether your policy even covers for this eventuality in the first place. Insurers will also only payout where you've exhausted all other avenues. So while it's worth checking, you may not have any success.

Additional reporting by the Press Association.

For all the latest deals, guides and loopholes simply sign up today – it's spam-free!
Join the MSE Forum discussion