Warm Home Discount shake-up revealed by Government with 290,000 people losing out and 750,000 added - check to see if you can get it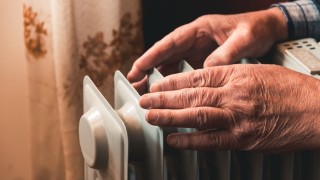 The Government has changed who is and isn't eligible for the Warm Home Discount scheme, with almost 300,000 disability benefit claimants no longer able to get the rebate. However, the change will see an additional 750,000 households receive the energy payment. Here's how to check if you're eligible.
The Department for Business, Energy and Industrial Strategy (BEIS) published its response to a consultation on the WHD scheme on 1 April 2022 and set out a number of key changes to it, which will come into force in July this year.
Currently, the scheme pays £140 to vulnerable people to help towards their energy bills. See our Housing and energy grants guide for full info.
From July, this payment will increase to £150 but only those with high energy costs who claim a means-tested benefit - where your eligibility to claim (and how much money you then receive) depends on your income and savings - will be eligible.
The Government says this means an additional 750,000 households will receive the rebate due to those on housing benefit, which is a means-tested benefit, now being able to claim.
But those with disabilities who only claim personal independence payments, attendance allowance or disability living allowance, which are not means-tested, will no longer get the warm home discount - affecting 290,000 existing claimants. To keep getting the rebate, you'll need to have high energy bills AND be eligible for one of the qualifying means-tested benefits.
Who is eligible for the Warm Home Discount now - and who will no longer qualify from July
The below table details which benefits you need to be on to qualify for the Warm Home Discount now and from July.
It's worth checking if you are eligible for any benefits - particularly if you have a household income under £30,000 or children - using our free 10-minute benefits checker tool, though there are no guarantees.
| | | |
| --- | --- | --- |
| Benefit | Until July 2022 | From July 2022 (i) |
| Attendance allowance | Dependant on supplier | No |
| Child tax credits and working tax credits | Yes | Yes |
| Disability living allowance | Dependant on supplier | No |
| Housing benefit | Dependant on supplier | Yes |
| Income-related employment and support allowance | Yes | Yes |
| Income-based jobseeker's allowance | Yes | Yes |
| Income support | Yes | Yes |
| Personal independence payment | Dependant on supplier | No |
| Pension credit guarantee credit (ii) | Yes | Yes |
| Pension credit savings credit | Dependant on supplier | Yes |
| Universal credit | Yes | Yes |
Under the new scheme, you should receive the rebate automatically
Under the current rules, unless you receive the guarantee credit element of pension credit, where you get the warm home discount automatically, you have to apply to your supplier to receive the warm home discount. And even then it's on a first come, first serve basis with suppliers also able to set their own eligibility criteria for those on certain benefits.
However, under the new rules, if you're eligible you'll receive a letter from October telling that you will either receive the rebate automatically and therefore don't need to do anything, or that you may be eligible but need to call a dedicated helpline to provide further evidence of your eligibility.
If you think you're eligible but don't receive the letter in October, you can also contact a helpline, which will be available on Gov.uk or via Citizens Advice.
What does the Government say?
A BEIS spokesperson said: "Our reforms to the
Warm Home Discount scheme will prioritise those households who are most likely to struggle to heat their homes. It is a fuel poverty scheme and we are increasing both the number and amount of fuel poor households that can benefit from it."
For all the latest deals, guides and loopholes simply sign up today – it's spam-free!
MSE Forum
Join the MSE Forum discussion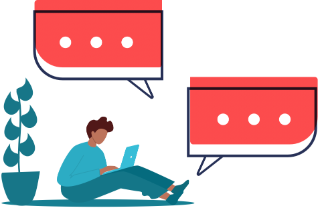 Have your say
This is an open discussion and the comments do not represent the views of MSE. We want everyone to enjoy using our site but spam, bullying and offensive comments will not be tolerated. Posts may be deleted and repeat offenders blocked at our discretion. Please contact fbteam@moneysavingexpert.com if you wish to report any comments.
Update: We are aware that some users may currently be having issues seeing the comments and we're working on it.