Two MoneySavers reclaim £1,000+: How to check and challenge incorrect water bills if you use a soakaway or septic tank
Two MoneySavingExpert.com users have secured refunds and compensation worth thousands – and reduced their wastewater bills – after arguing their past payments should have been lower as their homes aren't connected to public sewers. Here's how others in England and Wales can maybe do the same.
Roddy Russell has been refunded over £1,300 (including compensation) in so-called 'surface water' charges going back to when he first moved into his property in 2003. He's also saved £60 a year on future bills. And the 53-year-old, from Stafford in Staffordshire, has been able to help more than 100 of his neighbours in the same position start proceedings to get overpayments refunded.
Meanwhile, Darryl Beeby from Plymouth in Devon was refunded £282 in surface water overpayments going back to 2018. The 53-year-old has also saved £70 a year on bills in future. Darryl too has spread the word among his neighbours with others also now receiving refunds.
Below we explain how those in England and Wales can check if their home is connected to the sewerage mains, and how to get money back if you've paid for a service you're not getting. See our Cutting water bills guide for more help on how to slash your water and sewerage bills.
In Northern Ireland, you don't pay for water or sewerage services. In Scotland, you can only get a refund of overpayments in this scenario if you've got a water meter installed. Those without meters pay average costs to cover all water-related services – even if their household isn't connected to the mains sewerage. This means they're not due refunds, according to Scottish Water, which runs water and wastewater services in Scotland.
You could be overpaying if you have a soakaway or cesspit
You may qualify for a refund of overpayments and lower bills if you've paid for sewerage services you're not getting. There are two scenarios where this can happen:
If you use a 'soakaway' or an 'attenuation basin'. Here, your surface water drainage – including rainwater caught by your home's gutters – isn't connected to a public sewer. The water instead runs into a soakaway, a large underground gravel pit that collects water from the roof or drive, or into an attenuation basin – sometimes owned by the council – which temporarily collects excess rainwater and releases it into a stream or river, for example, or drainage network.


If you use a 'cesspit' or 'septic tank'. Here, you're responsible for collecting and holding sewerage waste from your sinks and toilets as your property isn't connected to the mains sewerage.
How to check if you're affected
Your property deeds should detail whether or not you're connected to the mains for water and sewerage. These will have been given to you when you bought your home.
If you don't own your home and are renting, but are paying for the water and sewerage bills and don't think you're connected to mains drainage, you can ask your landlord to check the deeds. Alternatively, you can contact your water company to send someone out to check for you.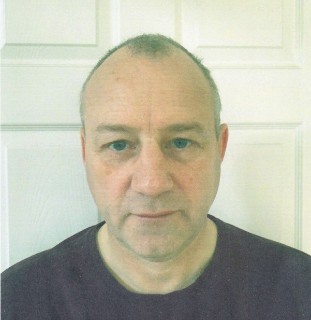 'I got back £1,300 in surface water charges and compensation'
Roddy Russell (pictured) moved into his house in 2003, but it wasn't until Severn Trent carried out a survey in 2021 that it found his surface water didn't go into the public sewers.
Severn Trent agreed it should have known this back in 2003 – though the company initially only offered a refund going back to 2014.

Roddy took his case to the Consumer Council for Water, which agreed that a refund should be backdated to when he moved in, given the water firm's findings. He also went to the Water Redress Scheme (WATRS), which awarded a full refund backdated to the date he moved in.
Roddy then pushed for compensation, and while WATRS didn't support this claim, he threatened court action and Severn Trent agreed an additional goodwill payment out of court. Severn Trent then paid him £1,300 (made up of overpayments, plus a goodwill compensation payment) and lowered his bills by £60 a year.
Severn Trent has confirmed it is also now investigating similar complaints from 121 of Roddy's neighbours.
Roddy said: "A neighbour set up a WhatsApp group and the community came together to try and get their money back. People are still going through the process, and it's now become apparent that Severn Trent is going to refund everyone from the date of occupation."
A Severn Trent spokesperson said: "Once an award is made, our teams proactively investigate surface water charges for the rest of the properties in the area, which is what we are doing in this case."
You can claim retrospectively – but how far back depends on the firm
Water regulator Ofwat said you should receive a refund going back to at least the beginning of the financial year (6 April) in which you make a claim. However, it added that most companies do refund beyond this minimum guarantee.
How to get your bills lowered and request a refund
You need to contact your waste or surface water company if you think you're due a refund. For most households, the company that deals with their water supply is the same company that deals with their wastewater and sewerage. However, in some cases it may be two different companies – check your bill to find out. You can also check the map on Ofwat's website to find out your supplier.
Once you've complained, companies may then need to send someone out to confirm your claim.
If the company won't give you a refund and lower your bills but you think that this should happen, get in touch with your local Consumer Council for Water (CCW) office. It can help if you feel the company should reasonably have known you weren't connected, for example, if you live in a block of flats and other residents have already received a refund and/or lowered bills.
Can't settle your dispute via the CCW? It can help you to escalate your complaint to the Water Redress Scheme (WATRS). WATRS' decisions on complaints are binding, meaning firms need to meet the requirements of any outcome.
If this still doesn't work, the last resort is to take the firm to the small claims court – see our guide on the small claims court for more info.
Ofwat told us it doesn't hold data on the number of homes that aren't connected to public sewers, and that ultimately the onus is on water companies to treat customers fairly. It did, however, say that it does investigate specific cases when prompted by the CCW, and that it does financially penalise firms if it finds evidence of wrongdoing.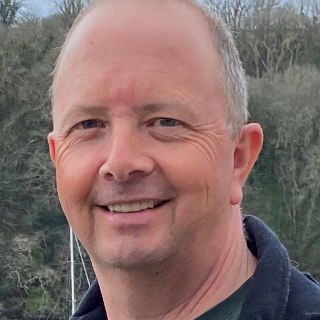 'I got back £282 and will save around £70 a year'
Darryl Beeby (pictured) reclaimed £282 in surface water charges and will save £70 a year after he challenged his South West Water bill.
The telecommunications engineer moved into his house on a new build housing development in 2018. But after a colleague alerted him that he may unwittingly be paying surface water charges, Darryl contacted South West Water to check. An assessor came round and agreed this was indeed the case and Darryl received his refund within three weeks of the visit.
He then posted about his success on a residents' Facebook group, which spurred Darryl's neighbours on to challenge their bills too. Darryl said he believes about 50 neighbours have been refunded and had future bills lowered.
Darryl said: "I'm still getting notifications from people now, saying thank you for letting us know about this. Some people have received refunds as a result, and some haven't been charged since moving in because South West Water has alerted them to the problem."
A South West Water spokesperson added: "Most properties have connections to our sewers for surface water drainage, however, some customers have private surface water drainage systems and so will not be charged for surface water drainage."
For all the latest deals, guides and loopholes simply sign up today – it's spam-free!
Join the MSE Forum discussion