The top 10 ways households cut their energy use to earn rewards – and which firms paid the most
In a major survey of 3,000 people, MoneySavingExpert.com today reveals which firms paid customers the most to cut their energy use during peak times last winter, and how people did it. Crucially, despite most saying they earned less than £20 in total for their efforts – only 21% earned more than £20 with top payer Octopus – the majority WOULD sign up again.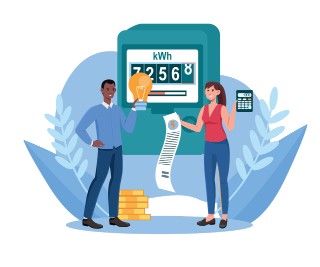 Here are the key stats from our survey:
78% would sign up again next winter. Even among those who earned less than £5 in total, almost six in 10 (59%) said they would sign up again. See what MoneySavers said.


'Not cooking' was the single most common step people took. More than four in five (84%) said they didn't cook during the specified use-cutting periods. See top 10 ways people cut back.


Payouts were modest. One in three (34%) said they earned less than £5 overall, with only 16% getting more than £20 and just 3% earning over £50.


Octopus Energy was the top payer with 21% earning over £20. This contrasts with just 5% at E.on Next, the lowest payer in our survey. See firm-by-firm earnings.
Want to take part in this winter's schemes? See our Get paid to cut your energy use guide for what you need to know and how to get started. And if you're looking for ways to reduce your electricity (and gas) usage, see our Energy-saving tips guide.

Martin: 'People want to help out and cut energy use at key times, but they could be paid more to do it'

Martin Lewis, founder of MoneySavingExpert.com, said: "The operator National Grid ESO and energy retailers are playing a clever bit of behavioural economics here to help smooth out the energy demand curve at crucial times. While of course, people always save money when they cut usage, that is a rather nebulous concept. Yet paying people to cut usage is more visceral – people gain, get paid, and feel good that they're helping out.
"And while it's great news that the majority were happy with the scheme last winter, what's noticeable is how few got anywhere close to the mooted £100 maximum. So I welcome the scheme returning – as people like it – but it would be good if it were publicised with more clarity over what's achievable and how people hit higher amounts."
Most of those who took part say they would do so again – even those who didn't earn much
Across all suppliers, more than seven in 10 (78% of users) who took part in an electricity use-cutting scheme last winter said they would sign up to take part again. And even among those who earned less than £5 in total, almost six in 10 (59%) said they would sign up again.
Here are just a few of the comments from those responding to MSE's survey:
"I loved it. We made it fun – eating by candlelight, the kids having 'disco baths' (in the dark except for a flashing floating light...)."
"For one hour we played games, cards or read books by torchlight. It was fun and a good chance to talk and detox from devices. We didn't save much money (£1.25 a session on average) but we gained through the experience."
"Even though I didn't earn much, it made us aware of how much we waste by leaving things switched on standby, particularly TVs and games consoles."
"Didn't cost anything to sign up, so no reason not to. I didn't do anything to reduce my usage, just saw it as an opportunity to get lucky with my regular usage."

"The rewards for cutting my usage didn't compare to the challenge of cutting – sitting in the dark for an hour on a pre-charged iPad while the internet was off, waiting for the reminder to turn my fridge freezer back on, was not worth 22p."
"Although these days every penny helps, the rewards did seem pitiful compared to the prices we are paying for energy. In total, over five months, I saved less than 10% of one month's direct debit payment. A very tiny drop in a very deep ocean."
"I found the target quite vague. We'd be told 'reduce your usage' or 'use less than you usually would' but I don't even know what my current benchmark is for my usage."
"It was difficult to know how the savings were calculated... We adjusted meal times to fit in with the sessions but didn't seem to save much electricity according to [the supplier's] calculations. Made me wonder whether it was worth it."
| | | |
| --- | --- | --- |
| Supplier (number of responses) | Earned less than £5 | Earned more than £20 |
| (1,834) | 20% | 21% |
| (98) | 40% | 17% |
| (473) | 44% | 11% |
| (75) | 45% | 7% |
| (626) | 62% | 5% |
| All suppliers (3,106) | 34% | 16% |
For the full details on earnings, see our more comprehensive table below.

| | | | | | | |
| --- | --- | --- | --- | --- | --- | --- |
| Supplier (number of responses) | Earned less than £5 | Earned between £5 and £10 | Earned between £10.01 and £20 | Earned between £20.01 and £50 | Earned more than £50 | 'Don't know / not sure' |
| British Gas (473) | 44% | 21% | 22% | 10% | 1% | 1% |
| E.on Next (626) | 62% | 20% | 11% | 4% | 1% | 1% |
| EDF (75) | 45% | 19% | 27% | 7% | 0% | 3% |
| Octopus Energy (1,834) | 20% | 24% | 33% | 17% | 4% | 1% |
| Ovo Energy (98) | 40% | 21% | 15% | 7% | 10% | 6% |
| All suppliers (3,106) | 34% | 23% | 26% | 13% | 3% | 1% |
How the use-cutting schemes worked last winter
Between roughly November 2022 and April 2023, 1.6 million households and businesses took part in schemes that paid them to cut electricity usage at peak times.
Octopus Energy had the largest scheme, with nearly 700,000 of its customers taking part – this is because Octopus let any customer with a working smart meter sign up, while other suppliers limited their schemes to those they'd invited. Two other major suppliers, British Gas and E.on Next, saw 200,000 and 145,000 customers join their respective schemes.
This was part of a broader initiative from the National Grid Electricity System Operator (ESO), the body responsible for transporting electricity around England, Scotland and Wales and keeping homes and businesses powered.
The schemes were based on tracking usage during specific times of the day, so only those with working smart meters could take part, as smart meters are able to send half-hourly readings to your energy supplier.
Those taking part were asked to reduce their electricity consumption during certain periods, for example the evening peak between 4pm and 7pm – though the exact times varied depending on each supplier's scheme and the needs of the electricity grid.

Want to take part this winter? Here's how
National Grid ESO is once again running its so-called 'demand flexibility service' this winter, with many major energy suppliers already on board, including British Gas, EDF, Octopus, Ovo, Scottish Power, Shell Energy and Utilita. Going via your energy firm is usually the easiest way to do it – for full firm-by-firm info on how to join, see our new Energy use-cutting schemes guide.
If your supplier isn't taking part (or you don't like its scheme), you can also join through a third-party smartphone app, such as Equiwatt, Hugo, Loop and uTrack (from uSwitch). These connect to your smart meter directly, bypassing your supplier. They let you track your usage in near real-time, offer energy-saving tips and give you access to the ESO's use-cutting events – see our energy apps analysis for more info.
For all the latest deals, guides and loopholes simply sign up today – it's spam-free!