Reclaim Credit Card PPI Free
Claim £1,000s for mis-sold insurance with time-bar looming
Get Our Free Money Tips Email!
For all the latest deals, guides and loopholes - join the 12m who get it. Don't miss out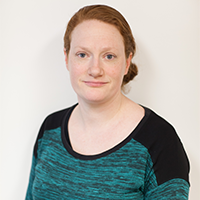 Wendy and Rose | Edited by Martin
Updated January 2017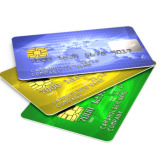 If you have a credit card or store card, you may be able to reclaim £1,000s of PPI yourself, easily, for free. Check NOW if you were flogged worthless PPI as last August the regulator reiterated its plans for an anti-consumer claims deadline. Don't hand 30% to a no-win no-fee claims handler.
100,000s of people have been mis-sold policies by big lenders like Capital One, MBNA, NatWest, Lloyds and more. If that's you, it's time to get your money back.This step-by-step guide with free templates will let you join the millions of people who've successfully complained.
This is an old version of a guide on how to reclaim PPI. We've recently launched a brand new version with our free Resolver tool to reclaim mis-sold insurance. See Reclaim PPI for Free
While every effort's been made to ensure this article's accuracy, it doesn't constitute legal advice tailored to your individual circumstances. If you act on it, you acknowledge that you do so at your own risk. We can't assume responsibility and don't accept liability for any damage or loss which may arise as a result of your reliance upon it.
Frequently asked questions
Many people are put off reclaiming because they've questions - and they're usually the same ones. To help, before we get into the step by step reclaiming guide, we've put together some of the most common to help you see the lay of the land.
If your question isn't here, it may be in the main guide below. Remember, the general rule is, if you think you were mis-sold, give it a go. If the bank rejects you, that doesn't automatically mean you don't have a case - take it on to the free Financial Ombudsman Service.
If you're interested in finding the right card for you, see the full credit cards section. Also, remember that sometimes add-ons that come with credit cards (especially free ones) can be really useful, see Credit Card Perks for more info.
The PPI basics: what is it, how was it mis-sold?
I don't have full details, what can I do?
'Can I reclaim' queries
'Was I mis-sold' queries
The Ombudsman, payments & more
Also see Claims Handler FAQs.
Get £1,000s back on mis-sold credit card PPI
The UK's biggest protection racket isn't run by thugs in back alleys, but the genteel staff of Britain's banks. For years they were made to steal £1,000s, but now you can get your money back.
We've won in court - paving the way for the millions that've been mis-sold to reclaim. Reclaiming yourself is easy, lets you keep the full amount - and it's completely FREE.
If you've a credit or store card, urgently check whether it included insurance. If it did, you could be paying £1,000s for potentially worthless cover - and you might not even know about it.
Quick FAQs
Why is reclaiming possible?
Because what the banks did was wrong. Since 2006, the financial regulator has fined PPI companies left, right and centre for "not treating customers fairly".
Then in August 2010 it finally decided the whole industry needed to tidy up its game and it set out a list of rules providers must follow to proactively find and compensate consumers who were mis-sold a policy.
In October 2010, the banking trade body, the British Bankers' Association, decided to take legal action against these plans and unfairly placed most cases on hold.
However, in April 2011 the High Court ruled in favour of mis-sold consumers, and the banks eventually accepted the verdict, gradually lifting the hold on complaints.
Why was PPI mis-sold?
There are some 20 million PPI policies in the UK, previously generating a whopping £5 billion a year for the companies involved.
The insurance cost almost always dwarfs the interest, so many believe this is the most overpriced financial product around.
Worse still, in June 2008, after a 15 month investigation into PPI, the Competition Commission found the following average payouts:
Car Insurance: 78%

Home Insurance: 54%

Mortgage PPI: 28%

Personal Loan PPI: 15%

Credit Card PPI: 11%
Put simply, this means ...
For every £100 insurers take on car insurance, they pay £78. On credit card PPI they pay out just £11, meaning it is HUGELY profitable.
Most of this profit goes to the lenders, not the insurance companies. The only silver lining? It means mis-selling cases are easier to win! See the success stories below for inspiration.
Some inspiration before you begin
If you've been mis-sold you CAN get the money back. And you can do it yourself and for FREE. Success stories have been flooding in from those who've easily reclaimed £1,000s. Here are a few for inspiration, see PPI Successes for more:

GE Money is refunding me £2000!! Reclaiming PPI on a store card from House of Fraser / GE Money I have been told I will be getting a total of £2024.49 back!! Two letters to them, four back – no need to go to the Financial Ombudsman.
One credit card company has sent me a cheque today for £747.38, and another has offered me the full £238 and I'm just awaiting their cheque.
I had a Barclaycard for 28 years but never asked for PPI. After 16 months, £82,300 just appeared in my bank account. It's an incredible amount of money, which makes a big difference as I've been able to pay off family debts, do up my home and go on holiday.
How it may have been mis-sold?
How easy your reclaim is likely to be depends on how you signed up originally:
If you bought online...
Nowadays, many apply for credit cards online, by post, or by filling in a leaflet. If you signed up for your credit card on the internet, reclaiming's more difficult. The full terms are usually available there, and the onus was on you to have understood them.
But there's an important exception. If you signed up with a provider that was using pre-ticked boxes, you may have had to opt out of the insurance rather than opt in.
In July 2007, all lenders agreed to stop doing this, but if you took out a card before this date, check urgently – you may have bought insurance without knowing.
If you bought face-to-face or on the phone...
Here, the salesperson was responsible for ensuring you both understood the terms of any PPI and that the policy was appropriate. This also applies if you took out the policy online but were later called about the insurance, as often happened. This form of mis-selling has often been systematic, with staff being forced to sell policies or face lower pay.
You may've been told insurance was compulsory – it isn't, and that alone counts as mis-selling. Plus, the self-employed, unemployed, retired, those with pre-existing conditions, or who are covered elsewhere, have all commonly been flogged unnecessary policies.
So if you've got a case, write and complain. To reclaim, you'll need to write up to three times (templates for all of them are here); the last being to the free Financial Ombudsman Service, though there's a chance you could get a payout sooner.
As all of this is free, the worst case scenario by reclaiming is...
you lose the cost of three stamps.
Watch Martin's video guide
Recorded in February 2009 for loans, but most info applies to cards too. Small things may have changed. Always check the article for up-to-date info.
Get Our Free Money Tips Email!
For all the latest deals, guides and loopholes - join the 10m who get it. Don't miss out
Step-by-step reclaiming
If you think you may be a victim of PPI mis-selling, follow this step-by-step guide:
When won't the easy route work?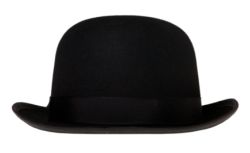 The Ombudsman can only help with complaints about regulated companies. All PPI sales from January 2005 are regulated by the Ombudsman, but some earlier policies aren't. Any provider that was regulated before this will be covered by the Ombudsman so all banks and building society credit cards should be fine.
Sadly, if you got PPI in 2004 or earlier and the provider wasn't FSA/FCA regulated the Ombudsman has no jurisdiction. This makes reclaiming trickier, though it's still worth trying. Always call the Ombudsman and check first. It'll put you in touch with any other organisations that may be able to help.
Please share your experiences in the PPI Non-Ombudsman Reclaiming forum discussion.
Claims handler FAQs
I get unwanted cold-calls and texts from PPI companies, how can I make them stop?
It is illegal for UK companies to call any individual who has indicated they don't want sales calls.
If you don't want to receive marketing calls, join the Telephone Preference Service register. Once registered, it takes about 28 days for calls to be stopped, including live calls. See the Stop Cold Caller guide for full info.
For texts, there are two options you can follow. While they won't completely stop the spam, the more of us that do this, the less spam we're all likely to get in future.
Option 1 is to report the text to your network provider. The big networks have a simple, free method to help you do this. Just forward the message to 7726 (spells SPAM), making sure it includes the senders' number. Vodafone customers need to add an '8' and Three customers need to add a '3' to the beginning of this.
Option 2 is to report it to the Information Commissioner's Office (ICO). This helps them monitor bad practice and investigate firms or individuals who may've broken the law. See our Stop Spam Calls and Texts guide for ways to rport your spam.
A company's kept my initial fee after I pulled out, help!
Check the contract to see if you can get the fee back if you cancel. Some claims management firms (sadly, it doesn't apply to them all) say their commitment fee won't be more than £20, so the difference should be fully refunded.
If you paid on your credit card you may be able to get a refund from your card company under Section 75 if it was over £100 (full info in the Section 75 guide). If so, it's likely this is your best bet - contact your card company.
I'm using a claims handler but I'm not happy, what can I do?
Fear not, since the start of 2015 the Legal Ombudsman has been able to help with complaints about claims management companies. If you feel as though you've received poor service the process is similar to using the Financial Ombudsman Service.
First, make your complaint to the claims handler you've been dealing with. It has eight weeks to reply, but if it takes longer or you're not happy with its response you can ask the Legal Ombudsman to help. Just fill in the form on its website and email the form back or call 0300 555 0333.
It's free to use and independent and has the power to make firms pay compensation, reimburse costs or provide other forms of suitable redress where it finds there has been poor service. It's also happy to give guidance on how to start a complaint if you give its enquiry line a call. Or you can ask it a question in the ask the ombudsman MSE forum thread.
One extra point to note is that, as it's a new scheme consumers can currently submit claims to the Ombudsman for issues going back to 5 October 2010, as long as they first complain to their claims handler. This complaint could be submitted now, or have been done so in the past.
However, for anyone complaining about a problem that occurred after 28 January 2015, the Ombudsman will only be able to take complaints within six months of someone receiving a final response from their claims handler.
The claims company says I've a better chance if I use it, is this true?
No. There's no evidence whatsoever for that so you should avoid it as it's not an honest player. You can reclaim yourself, for free, without giving any of your payout to a claims company - just follow this guide.
How do I know if a claims handler's any good?
Is it best to reclaim yourself or use a company? Is there one you recommend?
We don't normally believe in using claims handlers - they take usually take about 25% of the proceeds plus VAT and it's easy to do yourself. Many people give away £1,000s unnecessarily when they could keep all the reclaim cash themselves, and only need to send one letter or make a short call.
There are some circumstances where using a claims handler can work. Try our quick 'Should I use a claims handler?' tool first, as you may be able to do it for less. Reclaiming's easy, and we've free templates to help.
Plus read Martin's blog: Is it worth using a PPI claims company? – 10 things you need to know.
Going to use a claims handler anyway?
If you're considering this route, we've created a special 'Should you use a claims handler?' tool as the vast likelihood is you can do it cheaper yourself.
Unfortunately, this doesn't work on mobile, just on PCs and Macs, so email yourself this guide and check it out when you're able to view on a desktop computer.
If you're considering this route, before doing anything else, use our quick 'Should you use a claims handler?' tool below, as the vast likelihood is you can do it cheaper yourself.
If you're intent on using a claims handler regardless, then it's imperative you do the right checks. Use our 'What to check when picking a claims handler checklist'.
Possible alternative: Use a lawyer to take it to court yourself
An alternative is to find yourself a local lawyer willing to take the case on, or a no-win no-fee legal firm (some claims handlers link with or use them).
After all, from this point on it's likely to get litigious, so a lawyer should help. In fact, a legal letter may make a company with a flimsy argument settle quite easily.
Yet if you are going to hire a lawyer, ensure you discuss the fees beforehand and compare it to the maximum you can reclaim.
Taking court action
If you've tried a reclaim through a trade organisation and it won't help, there's always the option of taking court action against the PPI provider via the small claims system. The complaint is generally on the grounds that it's misrepresented your contract (and therefore made it invalid) if it didn't give you the full facts about the product or ask for all the required information.
This can actually be quicker than using the Ombudsman but will involve costs, eg, £50 for smaller amounts, up to £300-ish for larger reclaims - although you will get these back if you win - and there's always the risk you'll have to argue it in court.
If you have good grounds, and understand the legal arguments, then do consider it. There's a good chance it will force the PPI company to settle, but there are no guarantees.
For further details on how to take county court action see the taking court action section of the How To Complain guide. If you give it a try, please let us know how you've got on in the successes and failures forum thread.
Please tell us your experiences!
Things will continue to develop over time. Please let us know how you get on so that we can keep our article up to date and help as many people as possible by reporting your PPI successes and failures in our forum - all stories are useful for other MoneySavers.