If you click a link with an * to go through to a provider, we may get paid. This usually only happens if you get a product from it. This is what funds our team of journalists, and keeps us free to use. Yet there are two crucial things you need to know about this.
This never impacts our editorial recommendations – if it's in, it's in there because we independently rate it best.
You'll always get as good a deal (or better) than if you went direct.
For a more detailed explanation see How MSE is financed.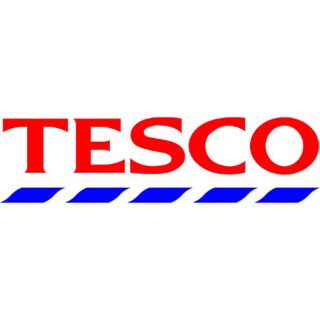 If you have a Clubcard, you can get a bottle of Plaza Centro Prosecco for £6 (£7 without a Clubcard) in store and online at Tesco*.

Please be Drinkaware.

For all the latest deals, guides and loopholes simply sign up today – it's spam-free!

If you have a Clubcard, you can get a bottle of De Vallois Champagne Brut for £10 (£14 without a Clubcard) in store and online at Tesco*.

Please be Drinkaware.

If you have a Clubcard, you can get a bottle of Louis Delaunay Champagne Brut for £10 (£14 without a Clubcard) in store and online at Tesco*.

Please be Drinkaware.

You can get school uniform items (ages 3-16) from £2.50 at Tesco, in store only (find your nearest*). As the uniform is only sold in stores, it's not possible to check stock levels online. Some items may be running low in stock, so there's no guarantee you'll be able to get what you're after.

What can you get?

2x polo shirts - from £2.50
2x sweatshirts - from £4
2x skirts - from £6
2x trousers - from £7

Prices change depending on size.

Every week, Tesco offers a new set of 'Weekly Little Helps' - a few particular food and home essentials that are reduced for a limited time to help you save on your weekly shop. They're available to buy both in store (find your nearest) and online, but be aware that online orders carry a delivery charge (varies depending on time slot) and a £4 fee if your order comes to under £40.

The specific products are on offer throughout the UK, but it's always best to check the terms. For example, some alcohol deals might not be available in Scotland because of their licencing laws.

You'll often find that the items are seasonal, such as chocolate eggs around Easter and selection boxes in the lead-up to Christmas.

Check back each week to see what's included and remember to compare prices with other supermarkets just as you normally would to ensure you're getting the best price.

Maximise your savings by collecting points on your Tesco Clubcard.

If you go online to Tesco's eBay outlet*, you can get discounts on a range of items, including homeware, electricals and children's toys. It sells both new items and customer returns - all refurbished items are clearly marked.

Unfortunately, you can't collect Clubcard points via the Tesco outlet.

For all the latest deals, guides and loopholes simply sign up today – it's spam-free!

There are always ways to save money at Tesco so even if there isn't a cracking deal out there that works for you, don't assume you can't cut your costs further.

Ways to save include:

Supermarket coupons. Make sure you check out our supermarket coupons page to save on your shopping.


Take the Downshift Challenge. The phrasing and language used in shops hypnotises us into thinking the most costly is best. While the packaging looks more opulent, look beneath it and sometimes you won't be able to tell the difference (often it's even made in the same factory). Take our Downshift Challenge.


Track if it's really a bargain. Most of us know just because a supermarket lists an item as "on offer", that doesn't mean it's cheap. The trouble has been sorting awesome offers from poor promos.


Time trips right to bag huge yellow sticker discounts. If you spot a yellow sticker discount - fantastic. Grab it and use it quickly as it's a saving on perfectly good nosh. See when Tesco normally reduces its produce in our Cheap Supermarket Shopping guide.


Check out similar retailers, eg, Asda, Sainsbury's and the other major supermarkets. If you're not committed to buying from Tesco, check out our deals from Asda, Aldi, Sainsbury's, Morrisons, Lidl and Waitrose, where they may have a better offer.


Try haggling. We polled 1,400 MoneySavers to find out in which shops hagglers have most success. Supermarkets did feature, so it's worth a go. Find out more in our Haggle on the High Street guide.


Had a problem with Tesco? There's a free online tool you can use to complain – it helps draft, manage and if necessary escalate your complaint. It's offered by a firm called Resolver, which we like so much we work with it to help people get complaints justice – you can use it to complain to Tesco*.

If you spot any hot deals out there we have missed (we are human after all!), please let us know in the MSE forum, email us at msedeals@moneysavingexpert.com or via Twitter @MSE_Deals.
Latest Expired Deals
Christmas veg from 19p/packet

Price war in full swing at supermarkets including Aldi, Lidl, Sainsbury's and Tesco

Are you in charge of this year's Christmas dinner? Keep your eyes peeled in supermarkets, as the 2021 Christmas Veg Price War is in full swing. Last year, we saw the cheapest ever prices we've seen since we started tracking them in 2015, starting at 14p/packet. That beat 2019's 15p (and 2015's 22p, in case you were wondering).

As we see every year, once one supermarket drops its prices, the others follow suit. This year, we've seen prices level at 19p, however, from Sat 18 Dec Sainsbury's price-matched Aldi and is now offering the same variety of veg for 19p.

MSE update, 5pm Thu 23 Dec: Aldi has told us that on Fri 24 Dec, all its 19p veg will be reduced to 9p each in an unprecedented move it says will help "reduce potential food waste". We've also spotted that in some Tesco stores, 2.5kg bags of potatoes have already been reduced to 20p each, worth looking out for if you're shopping in store.

Sprout, sprout, let it all out, these are the Christmas veg deals you can't do without...

Prices last checked on Thu 23 Dec.

Aldi – 19p each from Thu 16 - Thu 23 Dec (reduced to 14p last year),

reduced to 9p from Fri 24 Dec

Brussels sprouts (500g) – 9p
Carrots (1kg) – 9p
Parsnips (500g) – 9p
Red/white cabbage (each) – 9p
Swede (each) – 9p
Potatoes (2kg) – 9p


Lidl – 19p each. Available from Thu 16 - Sun 26 Dec (some reduced to 14p last year)

Brussels sprouts (500g) – 19p
Carrots (1kg) – 19p
Red cabbage (per kg) – 19p
Potatoes (1.5kg) – 19p
Parsnips (500g) – 19p
Shallots (300g) – 19p


Sainsbury's – 19p each (price-matching Aldi this year)

Asda – 20p each, doesn't include potatoes this year (did in 2020)


Tesco – from 29p each with Clubcard from Mon 13 - Sun 26 Dec (some reduced to 19p last year)

Waitrose – 40p each

Will there be enough stock?

Given the time of year and uncertainty over supply chains, we can't be certain what stock will be available at supermarkets – local stores may be a better option for simpler shops.

Will they be reduced even further?

Of course, it might be worth waiting until just before supermarkets close for Christmas as you could find these cheap veg further reduced to clear stock. Previously we've seen 1kg of carrots for 5p or even free after Christmas Day.

For more groceries offers and coupons, see our Supermarket coupons page.


Tesco half-price toy sale via Clubcard

In stores & online. Valid on over 600 toys including Barbie, Disney and Paw Patrol

One that MoneySavers wait for in the lead up to Christmas, Tesco Clubcard holders can get selected popular toys and board games for half-price from Mon 13 Dec until 11.59pm on Sun 26 Dec. The sale will be available online at Tesco* and in over 300 stores (find your nearest*), including both larger stores and Express stores that stock toys.

The special price is only available if you're a Tesco Clubcard holder – to get the discount simply scan your Clubcard at the checkout in-store, or link it to your account (or add your Clubcard number at the checkout) when buying online.

There will be more than 600 toys in the sale, including brands such as Barbie, Nerf, Disney, Lego, Harry Potter, Paw Patrol and more. The toys will be across a number of dolls, construction and action figures, games, outdoor toys. Here are some examples that Tesco's shared with us:

Paw Patrol pirate vehicles - £12 (was £24). Next cheapest we found £24 at Amazon*.
Barbie Convertible car and doll - £16 (was £32). Next cheapest we found £26.99 at Amazon*.
Playdoh 'Create N Canister' - £17.50 (was £35). Next cheapest we found £29.99 at Amazon*.

Tesco may not always be cheapest even during a sale, so be sure to check prices elsewhere before buying. Though it's likely stock will go fast so check for bargains early.


See more Supermarket deals.