Cheapest SIPP
Build a low cost DIY pension
Get Our Free Money Tips Email!
For all the latest deals, guides and loopholes - join the 12m who get it. Don't miss out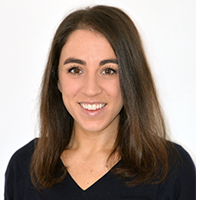 Updated 2 Dec 2016
If you want to unleash yourself from pension providers and take control of your own retirement planning with a low-cost DIY option, then a self-invested personal pension (SIPP) might be the route for you.
A SIPP is a DIY pension that lets you choose your own investments and allows YOU to manage your pension pot, meaning you know exactly where your money is and how much it'll cost.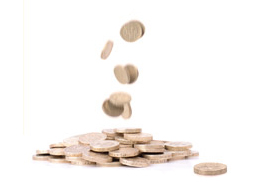 What is a SIPP?
A SIPP is a DIY pension. Traditional personal pensions limit your investment choice to a shorter list of funds normally run by the pension company's own fund managers. With a SIPP you can invest almost anywhere you like and choose your own investments.
But with that flexibility comes responsibility. A SIPP is for someone who understands investing, does the research and is happy to spend some time working at it. If you make the wrong investment choices, you've only got yourself to blame, so you must feel comfortable managing your own investment portfolio and picking your own investments.
If that's not you, then see the Pensions MoneySaving guide for other pensions options.
If you've already saved into a SIPP and want to know how you can take your pension money, then you'll need to read our Guide to Taking Your Pension 2016.
How do SIPPs work?
Think of a SIPP as being like a shopping basket. In that shopping basket you can place lots of different types of investments. The shopping basket (SIPP) holds those investments for you. And just like any other type of pension, it protects them from the taxman - you pay the money in before income tax is taken off. What this means in practice:
When a basic-rate taxpayer, paying 20% tax, invests £100, it only costs £80 (for a higher-rate taxpayer, paying 40%, it would only cost £60); the amount that would've been in their pay packet if they'd paid tax (see the How Pensions Work guide).
How to manage your SIPP
SIPPs can be managed completely online. Phone and postal services may be an option, but make sure you check with the provider to see if it costs more. You can buy and sell investments at the click of a button and keep an eye on how they're doing, just as you'd check your accounts with online banking.
How to start your SIPP
You can either start it from scratch with money that hasn't been held in a pension, or you can move it from an existing pension scheme.
New contributions

If you don't have a personal pension already and decide you want to start investing in a SIPP, you can open one either by making monthly contributions, or if you have a big lump sum you can invest that.

Transfers from other pensions

If you already have a few pension pots, you can consolidate them all into a SIPP so they're in one place. Or, if you're not happy with your current pension plan, this could be an option.

If you do this, make sure you check there aren't any penalties for leaving your existing pension and that it'll actually be beneficial.

Bear in mind that unless you've opted out, or are self-employed, you already will have or will soon have a personal pension thanks to the new pension auto enrolment rules.
What SIPP is right for me?
There are two type of SIPPs:
Low-cost SIPP

These SIPPs can be kept low-cost, because you're in control of them and all the decision-making - that's what 'execution only' means.

Full SIPP

If you receive advice on a SIPP, it's known as a 'full SIPP'. This type of SIPP offers the widest choice of investments, but in return they typically come with higher charges.
Quick questions:
Is a SIPP for me?
Only you can know that. But if having greater investment choice and flexibility isn't important to you, and your contributions are going to be low, then the answer is probably 'no'.
Even if you do think investing in a SIPP is right for you, what it comes down to is risk appetite.
Investments can go down as well as up, and you'll be in control of riding that storm when it happens. If the thought of losing money on your investments will keep you up at night in a cold sweat, then it's probably not for you.
If you want to give it a go, but want to take a more cautious approach, there's nothing stopping you from running a SIPP alongside a more traditional pension or company scheme - just do it with a portion of your pension savings, and keep the rest elsewhere.
When can I get access to the money?
There used to be restrictions to how you could take your pension money, but since April 2015, you can take money from your pension from age 55 when you want, how you want.
For a lot of people, gaining access to their pension at age 55 will be too early, so you can just keep it in your pension until you need it. Some people however will want to take all their pension money at once. If you do this, the first 25% will be a tax-free lump sum and you'll get charged tax on the rest as if it were income.
Other options include:
Option 1: Leave it invested in your pension for when you need it. Do this and it's important to understand when you withdraw cash you get 25% of each lump sum you withdraw tax free. Eg, if you had £100,000 and took £20,000 out you'd get £5,000 of it tax-free, the rest would be taxed at your current rate.

Option 2: Take 25% tax free, then buy a flexible income drawdown product. This is a product you buy that keeps the rest invested so it can still hopefully grow, but you can also use it to take income when needed. 

The tax here is different, you get the first 25% you withdraw tax free and then the rest is taxed when you take it – which could be useful if you're likely to be in a lower-tax bracket once you're older. 

Option 3: Take 25% tax free, then buy an annuity. This gives you a guaranteed income each year for the rest of your life.
You could also choose to do a combination of all of the above. There are different charges on all of these, and it's important to check them out and always compare different providers.
For a full breakdown of all the options see our Guide to Taking Your Pension.
What happens to my pension when I die?
If you die before taking any money out of your pension you will be able to pass on your pension tax-free to any beneficiaries. But there are a few caveats:
If you die before age 75
Your beneficiaries can take the whole pension fund as a lump sum. Dependents (but not other beneficiaries) can also choose to buy an annuity, in which case the income will be taxed.
If you die after age 75
Your beneficiaries have three options:
1. Take the whole fund as cash in one go: If they choose this, the pension fund will be subject to 45% tax.
2. Take a regular income: If they chose this through income drawdown or an annuity (option available only to dependents), the income will be subject to income tax at their income tax rate at the time.
3. Take periodical lump sums: If they choose this, the lump-sum payments will be treated as income, so subject to income tax at their income tax rate at the time.
Get Our Free Money Tips Email!
For all the latest deals, guides and loopholes - join the 10m who get it. Don't miss out
What investments can I put in a SIPP?
SIPPs provide a massive investment choice. If you're a first-time investor, don't get carried away.
The experts advise that if you're new to the investment game, it's a good idea to buy share-based funds rather than individual shares - this will reduce your risk exposure if an individual company fails. To reduce your risk even further, buy a range of different funds.
Investments which can be held in a SIPP include
Unit trusts and Open Ended Investment Companies (OEICs)
Unit trusts and OEICs are the most common type of fund. They are forms of shared investments that allow you to pool your money with other people and invest in world stock markets.
They're 'open ended' which means there's no limit to the size of the fund, units are 'created' or 'destroyed' to meet investor demand.
Shares
Shares offer a way of owning a direct stake in a company. Their value rises and falls in line with the company's performance and general market conditions.
So if the company you've invested in is doing well, your shares in that company will be worth more. There's often an expectation of future performance built into share prices too.
Exchange traded funds (ETF)
ETFs are traded on the London Stock Exchange or other European markets. A relatively recent addition to the investor's toolbox, ETFs track the value of an index (such as the FTSE 100, or the price of gold) relatively cheaply.
An index is simply a tool that tracks the share price of a number of companies traded on stock markets around the world. For example, the FTSE 100 tracks the 100 largest companies listed on the London Stock Exchange.
Investment trusts
Investment trusts are the oldest form of collective investment. Collective investments are where you invest your money alongside a group of other investors. By doing so you're able to reduce your risk by spreading your investments more widely than would be possible if you invested in assets directly.
Investment trusts are traded like shares on the London Stock Exchange. Unlike unit trusts, they are 'closed ended', so you can only buy shares from an existing investor.
Gilts and corporate bonds
A bond is a loan you make to a company (called a corporate bond) or government (called a gilt) to help it raise funds. In return, you'll get a steady income from the company or government, plus the initial sum you lent it back at a fixed date.
Cash
You can simply invest cash in your SIPP. A lot of people will do this as they get closer to retirement and want to limit their risk exposure. However, rates are often poor and typically worse than regular savings accounts. They typically vary from 0.1% up to 0.5%. If you're going to keep money in cash, check the rate.
Commercial property
Probably not advisable for first-time SIPP investors. You can invest in commercial property - such as offices or shops - in some SIPPs.
How much can I put in a SIPP?
While you can save as much as you like towards your retirement, there are limits to the amount you can save in a pension such as a SIPP and still get tax relief:
Earners

You can contribute 100% of your annual earnings before tax up to a limit of £40,000 for 2016/17. If you earn more than £150,000, the amount you can contribute is gradually reduced at a rate of £1 for every £2 earned over £150,000, until the tax-free limit hits £10,000.

Non-earners

You can contribute up to £3,600 per tax year and still get basic-rate tax relief. So, non-workers can pay in £2,880 per tax year, to which the taxman will add £720.
In addition to your annual allowance, there's also what's known as a 'growth time allowance' - this is the amount you can save tax-free into your pension in your lifetime. It's currently £1m.
Quick questions:
How well off will I be in retirement?
This is similar to asking "how long is a piece of string?". Investments by their very nature can go down as well as up. To ride out these bumps and help ensure the best outcome for your retirement, it's a good idea to hold investments for the long term.
As you get closer to retirement, it's a good plan to reduce your exposure to riskier investments to prepare for a secure retirement income.
Is there anything I can't put into a SIPP?
There aren't many things you can't invest in a SIPP. It's mainly residential property and tangible assets such as wine or race horses.
Do I need to use an adviser to help me?
No. For execution-only SIPPs you're in control. It's only if you get really experienced and move to what's known as a 'full SIPP' that you might want to seek financial advice.
What's the minimum I can put in?
Some providers will let you start with a sum as small as £5,000. However, it's generally recommended by the experts that you should have an existing pension fund of around £50,000 to transfer in, or be able to contribute several thousand pounds a year.
How much will a SIPP cost me?
SIPP charges change from provider to provider and some can be expensive. You need to think about what sort of investor you're going to be so you don't get stung.
Take a moment to think about the investments you'll hold, how much they'll be worth and how often you'll change them, before working out which provider will be cheapest for you.
The main charges you need to keep an eye out for are:
Set-up fee

It can cost up to £500 just to set up a SIPP.

Annual management fee

A yearly cost that bites a chunk out of your investment. Some SIPPs charge nothing for this, but you could pay up to £1,000.

Dealing charges

Each time you buy and sell an investment you pay a fee. This can be up to £12.50 per trade.

Exit/transfer fees

If you're moving money into a SIPP from another pension or shares you may be charged (and if you move it elsewhere). This can cost around £50.

Income drawdown charges

If you want to start drawdown on your SIPP, you'll have to pay a charge. This can cost anything up to £300 for the initial set-up, then up to £150 a year in ongoing charges.
Together, these can add up to thousands of pounds a year for larger portfolios so it's worth taking the time to do some maths.
Best SIPP providers
Comparing the best SIPP providers isn't simple. Which company will be best and cheapest for you will depend on how much and how often you invest. Very few providers are cheap for small and large amounts alike. As a general rule of thumb:
Percentage-based fees with no fund dealing charges tend to be best value if you've less than £50,000. Fixed-fee SIPPs with fund dealing charges can be cheaper if you've more than £50,000, depending on how often you switch funds.
The more sophisticated your SIPP and the wider the range of investments chosen, the more it will cost to set up and administer.
Something making comparisons even harder at the moment is new charging structures being released by providers as part of a forced change by the regulator. The good news is that, on the whole, this has reduced the charges from most providers as they compete for business.
Top cheap SIPPs
We've put together a table (listed alphabetically) of the top low-cost 'execution only' players in the market. None of these companies charge you to set up a SIPP.
Provider
Annual administration charge
Annual charge for funds
Annual charge for shares
Buying or selling shares
Buying or selling funds
Transfer out fee
AJ Bell Youinvest*
£0

0.25% (£250k and below)
0.10% (£250k-£1m)
0.05% (£1m-£2m)
No charge over £2m

0.25% (max £25 per quarter)
£9.95 (0-9 deals)
£4.95 (10+ deals)
£1.50 (per deal)
£75+VAT plus £25 per holding
Alliance Trust Savings
£180 +VAT
£0
£0
£12.50 (per deal)
£12.50 (per deal)
£150+VAT
Bestinvest*
0.30% (£0-£250k) 0.20% (£250k-£1m) No charge (over £1m)
£0
£0
£7.50 (per trade)
Free on most funds
£25 per holding
Charles Stanley
£100 +VAT (£0-£30k)
£0 over £30k
0.25% (up to £250k)
0.2% (£250k-£500k)
0.15% (£500k-£1m)
0.05% (£1m-£2m)
No charge over £2m
0.25% (min £24, max £240 pa)
£11.50 (per trade)
£0
£125+VAT plus £10 per holding
Hargreaves Lansdown*
£0
0.45% (0-£250k) 0.25% (£250k-£1m)
0.10% (£1m-£2m)
No charge over £2m
0.45% (max £200 pa)
£11.95 (0-9 deals),
£8.95 (10-19),
£5.95 (20+)
£0
£25 per holding
Interactive Investor
£80 +VAT
£80 (£20 per quarter to use on trades)
£0
£10 or £1.50 for regular investments with portfolio Builder
£10 or £1.50 for regular investments with portfolio Builder
Free for up to 10 holdings in yr1, £15 after
Selftrade
£99 +VAT

0.30% (£0-£50k)

0.25% (£50k-£250k)

0.15% (£250k+)

Max £250 per quarter

£0

£11.75 or £6 -if 20+deals/month

£0 for buying, £11.75 for selling

£15 per holding
Quick questions:
I don't know where to start with investing, are there any ready made options?
If you want to invest in a SIPP, but don't know where to start, then some providers (such as Hargreaves Lansdown and Bestinvest) offer portfolio ideas for investors, with risk levels from 'adventurous' to 'steady', to help you get started.
Can I use cashback sites when signing up?
Possibly. As an extra boon, members of specialist cashback websites can be paid when they sign up to some financial products. Do check that its exactly the same deal though, as terms can be different. And remember the cashback is never 100% guaranteed until it's in your account.
Full help to take advantage of this and pros & cons in our Top Cashback Sites guide.
Are SIPPs safe?
With normal savings accounts, up to £85,000 per person per institution is fully protected if your bank goes bust under the UK's Financial Services Compensation Scheme (FSCS) .
But if you put money in stocks and shares or funds that invest in them, then you've got a risk-based investment, NOT savings, and a totally different FSCS protection applies.
Critically, FSCS protection for SIPPs is very complex - so this is just a general guide, always check with your provider.
It's very important to understand that any protection only applies if you lose money because the investment's product provider goes bust - in this case the fund manager that you've bought into through the SIPP. Yet...
If the underlying investment goes bust, for example, if you have shares in a company and it goes kaput, or you've bought a fund and it performs poorly, then you've no protection as that's the nature of investing.
Quick question:
What level of protection do I get?
Usually with SIPPs, the broker you buy it through, eg, Hargreaves Lansdown, doesn't hold any of the cash; it simply acts as a conduit for you to put the money into whatever funds or investments you want.
Therefore, in the unlikely event it went bust, your money should be OK, and still held by the fund manager or bank it resides with. The protection applies should any of those go into default.
If the operator of a fund, trust or other investment vehicle you've put money into goes bust, you're eligible to get your money back, up to a maximum of £50,000.
If you decide to hold the money as cash within the SIPP, you're then normally covered under the standard £85,000 cover per person, per institution rule, the same as normal savings.
Ask your individual SIPP provider which bank the cash is held in (often it spreads it around up to five). Then check whether any other savings you may have are in institutions linked to those used for the SIPP cash, as cumulatively you'll only get up to £85,000 protection in each. See a table of which banks are linked to others.
Get Our Free Money Tips Email!
For all the latest deals, guides and loopholes - join the 10m who get it. Don't miss out