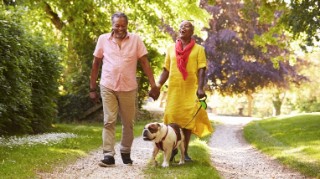 Cheapest SIPPs
Build a low-cost DIY pension
If you want to take more control of the money you're saving for retirement, a self-invested personal pension (SIPP) might be right for you. SIPPs are DIY pensions which allow you to choose your own investments. Here's our guide to choosing a low-cost plan.
There are no guarantees when you're investing
Investing is a long way from putting your cash in a bank account where it sits to earn interest. An investment is a gamble: instead of the security of guaranteed returns, you're taking a risk as the value of your investments can go down as well as up.

We can't tell you if investing is right for you. But if you're going to do it, it's recommended you invest for the long term, as the longer you invest, the longer you have to ride out any bumps in the market.


What is a SIPP?
Aside from the state pension from the Government, there are two different types of pension:
A private pension (also referred to as a personal pension), and
A workplace pension
A SIPP is generally a private pension – you set it up yourself. However, whether you need one may depend on whether you already have a workplace pension.
With a workplace pension the employer you work for contributes too, so it's generally a no-brainer. See the pension need-to-knows guide for more pension options.
If you're an employee you'll already have a pension thanks to auto-enrolment. Here, your employer contributes to your pension as well, so this should be your first choice for saving for retirement, ahead of funding a SIPP.
You may however decide you do need a SIPP if:
You've maxed how much you can put into a workplace pension and want to save further for your retirement.
You havent got an employer pension, ie, you're self-employed.
You want to combine all your old pensions into one account you can manage yourself - people often do this in the lead up to retirement.
The reason some people choose to go for a SIPP over a traditional private pension - for example, one you could get through a company such as Aviva - is these sorts of pensions limit your investment choice to a shorter list of funds often run by the pension company's own fund managers.
However, they do also offer ready-made funds depending on what risk level you want to go for, so better for people who want more help with their investment decisions.

For all the latest guides, deals and loopholes simply sign up today – it's spam-free!
The 11 SIPP need-to-knows
A SIPP is a DIY pension - you can invest almost anywhere you like and choose your own investments. These pension plans are often 'execution only' – meaning the firm where you keep your SIPP simply follows your instructions rather than advising you.

You don't need a big lump sum to set up a pension with lots of platforms these days. You can often set one up from as little as a £500 lump sum, and some even allow small monthly contributions from as little as £25.

With this flexibility comes responsibility:

SIPPs are for people who understand investing.
Are prepared to do some research.
And happy to spend some time managing their retirement savings.

If you make the wrong investment choices, you've only got yourself to blame, so you must feel comfortable managing your own investment portfolio and picking your own investments.

If having greater investment choice and flexibility isn't important to you, and your contributions are going to be low, then the answer is probably 'no'. Even if you like the idea of the freedom that a SIPP offers, your appetite for investment risk should be an important consideration.

Investments can go down as well as up, and you'll be in control of riding that storm when it happens. If the thought of losing money on your investments will keep you awake at night in a cold sweat, this responsibility is probably not for you.

If you want to give it a go, but want to take a more cautious approach, there's nothing stopping you from running a SIPP alongside a more traditional private pension or workplace scheme – just do it with a portion of your pension savings, and keep the rest elsewhere.

Just like any other type of pension, the SIPP wrapper protects your money from the taxman. Any money you invest in your SIPP will be topped up 20% by the taxman, and higher or additional-rate taxpayers can claim back a further 20% or 25% respectively. Tax relief is limited by your annual earnings and the pension annual allowance (£40,000/year). See the how pensions work guide.

The below table shows how three investors paying different income tax rates get tax relief on a £12,500 contribution into a SIPP.

Tax relief on a £12,500 contribution into a SIPP
Basic-rate (20%)
Higher-rate (40%)
Additional-rate (45%)
Your contribution
£10,000
£10,000
£10,000
Government contribution (20%)
£2,500
£2,500
£2,500
How much you can claim back
£0
£2,500 (20%)
£3,125 (25%)
Total tax relief
£2,500 (20%)
£5,000 (40%)
£5,625 (45%)
Total cost of the £12,500 contribution
£10,000
£7,500
£6,875

In addition, as with any other personal or workplace pension, income and profits in your SIPP roll up tax-free. Then, when you come to take your money – anytime from age 55 – you can usually take up to 25% tax free and the rest will be taxed as income.

SIPPs are often categorised as 'low-cost' or 'full' – here are the main features:

1. Low-cost DIY SIPPs

With low-cost SIPPs you don't get advice from the SIPP company – you're in charge. These are the SIPPs we're referring to in our top picks.

When choosing a SIPP provider, it's good to think about how involved you want to be with your investment choice and what level of service you want from your platform. Some platforms, for instance, provide ready-made portfolios for those who don't want to take command of their investment decisions.

Some platforms pride themselves on a high level of service with all the mod cons in terms of apps and ability to make trades on the go. While others are more 'no frills' and what you see is what you get – this sometimes means slightly cheaper charges, but you have to weigh up whether you'd be better paying slightly more for a more comprehensive service.

2. Full SIPPs

A full SIPP offers the widest choice of investments, including commercial property, but are usually best for people with relatively large pension funds. You'll usually have access to a team who can help make decisions on what investments to hold in your SIPP and help administer more complex investments such as commercial property. But they typically come with higher charges.


SIPPs provide a massive investment choice. If you're a first-time investor, don't get carried away.

The experts advise that if you're new to the investment game, it's a good idea to buy share-based funds rather than individual shares – this will reduce your risk exposure if an individual company fails. To reduce your risk even further, buy a range of different funds.

Investments which can be held in a SIPP include:

Shares - Shares are a way of owning a direct stake in a business. Their value rises and falls in line with the company's performance and general market conditions. So if the company you've invested in is doing well, your shares in that company may increase in value. Share prices will also rise and fall depending on expectations of future business performance.

Funds - A fund is simply another way to buy shares. However, instead of you buying a slice of a company directly, you give your cash to a specialist manager who pools it with money from other investors (like you) to go and buy a job lot of shares in a stock market - this makes it a bit less risky than investing in shares as you're sharing the risk with others.

Gilts and corporate bonds - A bond is a loan you make to a company (called a corporate bond) or government (called a gilt in the UK) to help it raise funds. In return, you'll get a steady income from the company or government, plus the initial sum you lent it back at a fixed date.

Cash - You can hold your SIPP money in cash. A lot of people will do this as they get closer to retirement and want to limit risks. However, rates are generally very low and often zero. If you're going to keep your money in cash, check what interest you'll get.

Commercial property - You can invest in commercial property – such as offices or shops – via investment funds. With full SIPPs, you can also invest directly in commercial property – though this is much more specialist.

While you can save as much as you like towards your retirement, there are limits to the amount you can save in a pension such as a SIPP and still get tax relief:

Earners

You can contribute 100% of your annual earnings before tax up to a limit of £40,000 for 2021/22. If you earn more than £240,000, the amount you can contribute is gradually reduced at a rate of £1 for every £2 earned over £240,000, until the tax-free limit hits £4,000.

Non-earners

You can contribute up to £3,600 per tax year and still get basic-rate tax relief. So, non-workers can pay in £2,880 per tax year, to which the taxman will add £720.


How well off will I be in retirement?

This is similar to asking "how long is a piece of string?". Investments by their very nature can go down as well as up. To ride out these bumps and help ensure the best outcome for your retirement, it's a good idea to hold investments for the long term.

As you get closer to retirement, consider reducing your exposure to riskier investments to prepare for a secure retirement income.

You can either start your SIPP from scratch with money that hasn't been held in a pension, or you can move it from an existing pension.

New contributions

If you don't have a pension already and decide you want to start investing in a SIPP, you can open one either by making monthly contributions, or if you have a big lump sum you can invest that.

Transfers from other pensions

If you already have a few pension pots, you can consolidate some or all of them into a SIPP so they're in one place. If you're not happy with your current pension plan, this could be another reason to transfer to a SIPP. If you do this, make sure you check there aren't any penalties for leaving your existing pension and that it'll actually be beneficial.

Most SIPPs are managed online. Phone and postal services may be an option, but make sure you check with the provider to see if it costs more.

You can buy and sell investments at the click of a button and keep an eye on how they're doing, just as you'd check your accounts with online banking.

There used to be restrictions to how you could take your pension money, but since April 2015, you can take money from your pension from age 55 when you want, how you want.

For a lot of people, gaining access to their pension at age 55 will be too early, so you can just keep it in your pension until you need it. However, some people will want to take all their pension money at once. If you do this, the first 25% will be a tax-free lump sum and you'll be taxed on the rest as if it were income.

How to take your money out:

Leave it invested in your pension for when you need it - Do this and it's important to understand that when you withdraw cash you get 25% of each lump sum which you withdraw tax-free. Eg, if you had £100,000 and took £20,000 out you'd get £5,000 of it tax-free, the rest would be taxed at your current rate.

Take 25% tax-free, then buy a flexible income drawdown product - This is a product you buy that keeps the rest invested so it can still hopefully grow, but you can also use it to take income when needed. The tax here is different, you get the initial 25% that you withdraw tax-free and then the rest is taxed when you take it – which could be useful if you're likely to be in a lower-tax bracket once you're older.

Take 25% tax-free, then buy an annuity - This gives you a guaranteed income each year for the rest of your life. You could also choose to do a combination of all of the above. There are different charges on all of these, and it's important to check them out and always compare different providers.

If you die before taking any money out of your pension, it'll be passed on tax-free to any beneficiaries. But there are a few caveats:

If you die before age 75. Your beneficiaries can take the whole pension fund as a lump sum tax-free.


If you die after age 75. Your beneficiaries have three options:

1. Take the whole fund as cash in one go: If they choose this, the pension fund will be subject to their income tax rate at the time.

2. Take a regular income: If they chose this through income drawdown or an annuity (option available only to dependants), the income will be subject to income tax at their income tax rate at the time.

3. Take periodical lump sums: If they choose this, the lump-sum payments will be treated as income, so subject to income tax at their income tax rate at the time.

For more information on inheritance tax and a full Q&A, read the inheritance tax guide.

Charges vary between SIPP plans. You need to think about what sort of SIPP investor you're going to be so you don't get stung.

You need to look at how much the SIPP will cost you while you're putting money into it, and then how much the platform will charge you when you want to get access to your money again


There's no point having a really cheap platform for your money on the way in, which costs you the earth when you come to take it out. However, as with a lot of things, how much this will impact you will depend on how much money you're investing and for how long.

The main charges you need to keep an eye out for are:

Annual administration charge

Also sometimes referred to as the 'platform fee', this is a charge for having the SIPP wrapper. It can be either a flat fee, for example £80/year, or a percentage – which is usually tiered in accordance to your investment – for example, 0.30%. Some platforms don't charge anything for this. Flat fee options are usually good for those with a large portfolio, so the money isn't eaten by percentage charges.

Annual charges for funds and shares

There will often be an annual charge for holding funds and/or shares. It could either be a percentage, for example 0.45%, or a flat fee – for example, £80/year. You'll often find the platforms that charge a percentage fee here, don't also have an annual administration charge.

As well as annual SIPP charges, you will pay dealing charges when you buy and sell shares. There may also be dealing charges for buying and selling funds. Dealing charges generally range up to about £12.50. The more you trade, the more important dealing charges will be for the overall costs of a SIPP.

If you're transferring your SIPP to another pension provider, you'll often pay exit charges of up to about £10 for each share holding. So if you have a range of shares, the transfer costs can amount to hundreds of pounds. As well as transfers out, some SIPPs will charge for transfers in.

When it comes to taking the money, if you want to start drawdown on your SIPP, you'll have to pay a charge. This can cost anything up to £300 for the initial set-up, then up to £150 a year in ongoing charges.

Usually with SIPPs, the investment firm you buy it through, eg, Hargreaves Lansdown, doesn't hold the cash; it simply acts as a conduit for you to put the money into whatever funds or investments you want.

Therefore, in the unlikely event the SIPP provider went bust, your money should be okay, and still held by a separate fund manager or bank. There is a compensation scheme should any of these firms go bust.

If the operator of a fund, unit trust or other investment vehicle you've put money into goes bust, you're eligible to get your money back, up to a maximum of £85,000.


If you decide to hold the money as cash within the SIPP, you're also covered under the standard £85,000 per person, per institution rule, for cash savings.

Ask your SIPP provider which bank the cash is held in (often it spreads it around up to five). Then check whether any other savings you may have are in institutions linked to those used for the SIPP cash, as cumulatively you'll only get up to £85,000 protection in each. See a table of which banks are linked to others.

If you put money in stocks and shares or funds that invest in them, then you've got a risk-based investment, NOT savings.

It's important to understand that any protection only applies if you lose money because the investment's product provider goes bust – in this case the fund manager that you've bought into through the SIPP. Yet...


If the underlying investment goes bust, for example, if you have shares in a company and it goes kaput, or you've bought a fund and it performs poorly, then you've no protection as that's the nature of investing.
For all the latest guides, deals and loopholes simply sign up today – it's spam-free!