Fund need-to-knows
The cheapest way to buy, sell and hold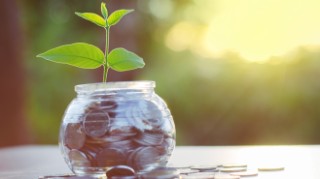 Investing in funds is one of the most popular ways to start investing for beginners. There's risk involved, but with savings rates in the toilet, get it right and you could max your cash.
Funds are, relatively speaking, a safer route than buying shares - where you shoulder the risk alone.This guide will help you decide whether you should invest in funds, help you find the cheapest providers, and give tips for those who are new to investing.
This is the first incarnation of this guide. Please suggest any changes or questions in the Funds discussion.
There are no guarantees when you invest in the stock market, and your money can go up as well as down in value. We can't tell you whether investing is right for you, but if you are going to do it, it's recommended you invest for at least five years. This is because the longer you invest for, the longer you have to ride out any bumps along the way.
Get Our Free Money Tips Email!
For all the latest deals, guides and loopholes - join the 12m who get it. Don't miss out
What is a fund? The 7 need-to-knows
Get Our Free Money Tips Email!
For all the latest deals, guides and loopholes - join the 12m who get it. Don't miss out
How to buy funds
If you're looking to invest in funds, your best bet is to use what's known as an 'fund supermarket', often referred to as 'platforms'. If you go direct to the fund provider, use your bank, or go through a financial adviser, you're going to be charged a lot more.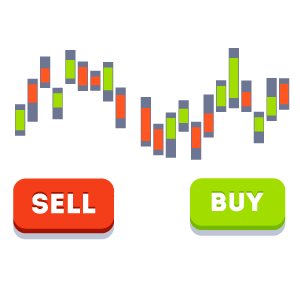 All platforms can be found online and some even have apps. The platform is a one-stop-shop for investing in funds - you can buy and hold the funds you're looking to invest in and also sell them in the future. It will allow you access to a wide range of funds from a large range of providers.
Drip feeding money over time reduces risk
It's tempting to try to time the market, but it's almost impossible and even the most experienced investors get it wrong. By pulling out of the market as soon as a fund dips or trying to second-guess when a fund will reach its peak, you could lose out on sharp recoveries or see the price go down again.
Instead, you should invest on a regular basis - in investment lingo this is called 'pound-cost averaging' - to smooth out any ups and downs.
Understanding fund charges
One of the big things to take into account when picking a fund platform are the charges, failure to do so may result in a big chunk of your investment being swallowed up by fees. Below we've listed some of the best buys for those who are new to investing, or have been investing, but are looking for a cheaper platform.
Both the platform and the funds you invest in will cost you money. Your charges will be taken out of the money in your account and distributed accordingly to the platform or fund manager. The biggies to look out for are:
Platform charge. This can either be a flat fee (best for high investors - people investing over £50k) or a percentage of the value of your funds (the larger your funds, the more it'll cost you). This fee is usually charged yearly, but can sometimes be a quarterly fee or even monthly.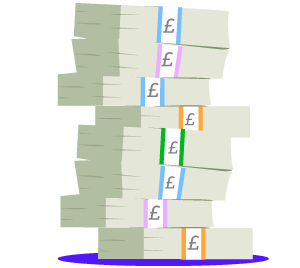 Fund manager charge (also known as annual management charge and ongoing charge figure). This is the charge by the actual manager of the fund, it's always a percentage and on average is around 0.75% on most actively managed funds, depending on which fund you're investing in. This charge is accounted for within the daily pricing of the fund. The fund manager will publish the price every day. This will reflect how the fund has been performing, and will account for the charge.
Selling/buying funds. This is the cost every time you buy or sell a fund on the platform. These can be anything from £5 to £25 per fund - though some have no fees for doing this. So if you're an active trader making several trades throughout the year, looking for a low trading charge should be a high priority.
Transfer out fee. If you invest within an ISA or pension (see below) and move from one platform to another you'll usually be charged a transfer out fee. This is usually charged per fund, so the more funds you have, the more it'll cost you. Transfer out fees typically range from £0-£25.
Quick questions
Yes. A lot of the big platforms give you the option of choosing ready-made portfolios. You're often given the choice of different portfolios, depending on what level of risk you're willing to take from cautious to adventurous. This route is suited to someone who knows they won't have the time to commit to picking funds, or have the confidence to make investment decisions. All the decision making is done for you.

The downside is, because you're paying for more fund managers to manage your portfolio, you'll pay higher charges. However, if you weigh this up against the money you could lose by making a poor investment decision, for a less experienced investor, it may be worthwhile.

If you want to take out all the hassle from investing and don't mind being locked into investing in a 'portfolio' of funds, then robo-funds might be a good option for you. See our Robo-investment guide for full details.

You may want to switch fund platform after reading this guide, especially if you think you're being overcharged. But one thing to take into consideration is whether your new platform holds your existing funds.

If it doesn't, you'll need to sell the fund on your existing platform and then buy a different fund on your new platform - meaning you'll be out of the market while this happens - but this is often for a very short amount of time.

If the platform you're switching to does the same funds, you'll be able to transfer them over, meaning you stay invested in the market for that time.

When you choose a platform for your funds investing, you might want to take into consideration whether you'd want to invest in shares too in the future.

If you think you might, then it's a good idea to take a look at the cost of doing this at the same time. That way you won't get stung with hefty dealing charges if you decide to start dealing in shares in the future.
How to sell funds
As most people who invest in funds won't buy them direct but through a platform, the selling process is just as easy as the buying and holding of funds.
Most platforms will work the same. If you go online to your account where the fund is held (some platforms may even allow you to do this through an app on your phone) you'll be able to see all the funds you hold.
Next to the fund there'll probably be a button you can press to sell it, by pressing this you'll instruct the platform you no longer want to invest in that fund.
Funds are sold the next day
Unlike shares, where you'll get a live price there and then when you instruct to sell, funds are sold on a forward pricing basis. As the price is affected by the underlying shares that sit in the fund, the price will be calculated for the next working day. Fund pricing doesn't move around as much as individual shares, however if the markets are falling you most certainly will lose out, but it shouldn't be by a lot.
You'll be alerted when the fund has been sold and you can either choose to keep the money in your account, or reinvest in a different fund.
How to hold funds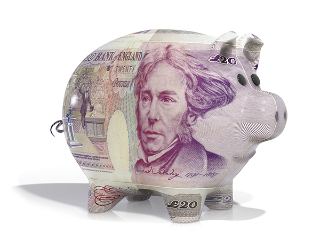 There are three different ways you can hold funds. You can simply have a dealing account where you choose to hold your funds directly, or you can choose to invest your funds within a pension or ISA wrapper where you'll gain from tax benefits.
Holding funds in an ISA
Rather than just having a fund dealing account where you buy and sell your funds, you can invest your funds within a stocks & shares ISA and reap tax benefits at the same time. Most fund platforms allow you to invest within an ISA wrapper.
How much you'll benefit from moving your funds to a stocks & shares ISA will depend on things such as whether you'll max your capital gains tax (CGT) allowance. If you sell or give away an asset worth more than £6,000, you could have to pay CGT. Each year you get an annual exemption amount that allows you to receive some gains tax-free, above this, you pay capital gains tax on all gains.
For full details on investing in stocks & shares read the Stocks & Shares ISA guide.
Standalone fund dealing
In a standalone account you don't get any of the tax advantages you would by choosing an ISA or pension wrapper. However, there's no restriction on the amount you can invest and there's more flexibility with the account.
Holding funds in a pension
When you invest in a pension (SIPP) you pay the money in before income tax is taken off. What this means in practice:
When a basic-rate taxpayer, paying 20% tax, invests £100, it only costs £80 (for a higher-rate taxpayer, paying 40%, it would only cost £60); the amount that would've been in their pay packet if they'd paid tax. For full details on investing in a pension read the Cheapest SIPP guide.
Funds platform best buys
When it comes to investing in funds, which platform you choose for your fund dealing will depend on a number of different factors, such as how experienced you are and how often you want to trade. This means it's not just as simple as providing a best buy table.
Below we've given a few different options to suit different people's investments needs. Each of the options allows you to have a standalone dealing account or invest through an ISA.
No frills investment website iWeb is cheap across the board regardless of how much you want to invest. There's a one-off account opening charge of £25, then it's £5 per trade after.
It's not the most flashy website, but it does offer market information and trading advice, so if you're not bothered by an all-singing all-dancing website and want a cheap offering, then iWeb is a good option for you.
If you wanted more in-depth help and research, you could always use another platform for your research, then just use iWeb to execute the investments.
Be careful though, iWeb could start to get expensive in the first year if you trade funds frequently - between 3-5 trades a year. If you think this might be you, you might be better choosing a platform with no fund dealing fees, such as Cavendish below.
Need to knows
Unlike iWeb above, Cavendish charges a percentage platform charge of 0.25%. Whether this works out better for you will depend on how much you have invested and how frequently you want to trade - as Cavendish has no fund dealing charge, as opposed to iWeb's £5 per trade.
For example, if you were to invest £15,000 with Cavendish this would cost you £37.50 when you take the platform charge into account. The same amount on iWeb above, would of course just cost you the flat £25. However, on the same amount, you would only have to make three trades and then Cavendish would be a cheaper option.
For those investing £10,000 or less, Cavendish's 0.25% platform charge becomes equal to iWeb's (above) £25 flat fee for the first year of investing.
Like iWeb above, the website for Cavendish isn't hugely sophisticated, but it does provide information on all its funds, and again you can always look at other websites for more information before you execute your trade.
Unlike iWeb, Cavendish doesn't invest in shares, so if this is important to you from the outset, or might be in the future, then it might not be the right platform for you.
Need to knows
Platform charge: 0.25%
Fund dealing: £0
Min investment: £25 per fund
Transfer out fee: £0
No. of funds: 3,178
The best of the rest
There's some other good players out there that don't come out top on our best buys, but offer something that may be a good deal for you.
Vanguard
Vanguard is a cheap way to invest in funds charging the lowest platform fee around of 0.15%. However, you can only invest in its own range of funds. It has 65 to choose from, but if you want the diversity of some of the best buys above, then Vanguard isn't the right option for you.
However, if you want a super cheap way to invest in a small range of funds, then this could be a perfect option for you. The other good thing about Vanguard is, it doesn't charge exit fees, so if you do change your mind, you won't be landed with a big bill if you decide to leave.
Hargreaves Lansdown
We can't include Hargreaves Lansdown* in our best buys above because, simply, on paper, it's not the cheapest. However, it's a reputable platform a lot of investors choose to use for its level or service, so equally, we can't ignore it.
For people who might need a bit of hand holding and support they are a good fit. It comes with all the bells and whistles including a good app and portfolios for easy investing.
You'll pay a 0.45% fee up to £250,000; 0.25% to £1m, 0.1% to £2m and nothing above that.
Where to get more info for research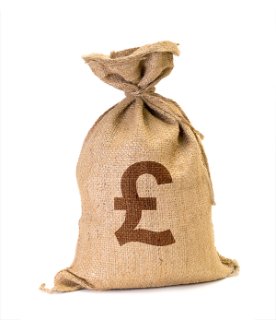 We don't cover what to invest in because we never want to have told you to put your money in something, only for you to lose money on it.
But these sites do:
ADVFN – Live news, lists of gaining and losing companies, company-by-company performance charts, news and discussion forums.
Hargreaves Lansdown*- Offers news, guides and tools.
Interactive Investor – Offers information, news and discussion forums.
Motley Fool – A wealth of company-by-company information including news, commentary and comparisons of fund performance.
Citywire – Features financial information on companies, and is also a news source. You can watch shares in a virtual portfolio if you sign up for an account.
The Lang Cat - Publishes an annual guide to direct platforms which contains details and price comparisons of every direct platform.
If you're not sure how to invest and what to invest in, seek independent financial advice. Read the Financial Advice guide for more information.
Join the MSE Forum Discussion