Robo-investment cashback deals
Invest in funds & get cashback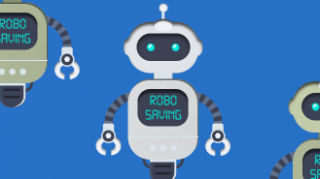 Robo-funds are being heavily advertised. They're far simpler than normal investing but you're locked in to invest in a 'portfolio' of funds. We think this is somewhat restrictive. However, sometimes these robo-funds offer cashback via a special link when you invest, which'll get you a huge head start on other funds.
Without the cashback, they're fighting against other standard investments, and we'd always tell you to look for lower fees and a bigger choice. But as some of this cashback has been equivalent to up to a 10% head start, other products would need to do very well to beat them.
MoneySavingExpert.com's speciality is not what to invest in – we only look at these as deals, as we can't tell you what is going to be a good or bad investment. So the most important thing to understand is:
We're not saying to go for these funds, we're just saying that if you're going to go for these anyway, then make sure you get the cashback.
Instead, your money will be invested in a basket of funds selected by the robo-provider and based on your risk profile (the firm will ask you a number of questions when you sign up to assess the level of risk you're willing to take).

Because even small fees year after year can eat into your investment.

If you invest more than the minimum needed to receive the cashback, do remember that you'll be more reliant on market movements to boost your returns in relation to the cashback.

As with any investments, the value of your funds can go down as well as up, and while it's unlikely, you could lose all your money.

If you want to open an ISA, remember that everyone in the UK over 18 has a £20,000 ISA allowance for 2019/20. For more options, see our Stocks & Shares ISAs guide. You can only contribute to one stocks & shares ISA each tax year.
If this is the first time you've considered any type of investing, it's worth reading our beginners' guide to investing to get a broader idea of what's involved.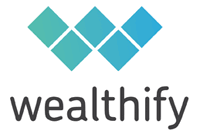 Now ended but kept for reference.

Get £40 cashback if you invest £400 for six months
MSE update Tue 25 Jun 6pm: This Wealthify deal proved really popular with MoneySavers and all 1,500 bonuses have now gone. We've left the details here for reference, if you apply now you WON'T be eligible for cashback.
Robo-provider Wealthify is offering £40 cashback to the first 1,500 new customers who open a stocks & shares ISA or general investment account via our link, as long as they fund it by Sun 30 Jun.
You need to stay for six months from your first investment to get the cashback, and must deposit £400 upfront in one go or make a minimum initial investment of £300 and then five top-ups of at least £20 by the end of the six months. The £40 cashback will then be paid into your Wealthify account within 30 days.
You won't get cashback if you make any withdrawals within the six months, but once you've got the cashback, you're free to withdraw it.
Wealthify charges annual platform fees of 0.7% if you're investing up to £15k, which are calculated daily and collected monthly. There are also fund manager charges of about 0.22% a year, and transaction costs of 0.07%. So if you were to invest the minimum £400 for six months you'd pay about £1.98 in fees (£3.96 annually). Factoring in the fees, the cashback in effect gives you a 9.5% head start.
You'll be investing in a fully managed portfolio of funds based on the level of risk you're willing to take (Wealthify will ask you a few questions to assess your risk profile).
Annual platform charge: Up to £15k at 0.7%, £15k-£50k at 0.6%, £50k-£100k at 0.5%, £100k+ at 0.4%
Annual fund manager charges: 0.22% (average)
Annual transaction costs: 0.07%
Min deposit: Normally £1, but £300 + five payments of £20 to get the cashback. Alternatively, you could put in the full £400 from day one.
Exit fee: None. If funds are withdrawn before six months, no cashback is paid out.