If you click a link with an * to go through to a provider, we may get paid. This usually only happens if you get a product from it. This is what funds our team of journalists, and keeps us free to use. Yet there are two crucial things you need to know about this.
This never impacts our editorial recommendations – if it's in, it's in there because we independently rate it best.
You'll always get as good a deal (or better) than if you went direct.
For a more detailed explanation see How MSE is financed.
Can you make £1,000s by repeatedly switching bank?
Repeatedly switch banks to bag multiple FREE CASH rewards
We've said it many times, but switching bank accounts is quick and easy. Plus with some banks lining up to pay for your business with FREE cash and other perks, it can be lucrative too. So why stop at just one switch? This guide explains how you can safely and easily switch multiple times, and bag £100s in freebies.

'I've made over £1,000 switching banks'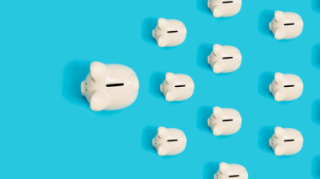 The concept behind this is simple. Move an existing current account to a bank that pays you to switch, wait until you receive the freebie, then move it again to another bank that pays. And repeat.
There's no limit to how many switches you can make, although many banks will generally only pay out on a switch offer once. Some do have criteria in place that means they'll pay again, but generally only after you've been a non-customer for some time – three years, for example.
The Current Account Switch Service (CASS) manages your switch each time – it takes seven working days, automatically closes your old account and moves your money, direct debits and standing orders across. It also moves payments meant to go into your old account into the new one for at least three years – so any money paid into the old account or wrongly earmarked to come out of it is automatically transferred to the new one.
It's also worth downloading a few years' statements before switching – just in case you need them in the future.
To help illustrate how lucrative multiple switching can be, we've a few MoneySavers' success stories below to inspire you...
I first switched my current account in 2015. It was really simple, so both my wife and I have carried on doing it ever since. We've received nearly every switch bonus we've been eligible for since then, using multiple accounts to allow us to keep the perks of those we like while switching the rest around. In total we've earned £5,300 between us over a seven-year period. Michael via email
I started the first switch in March and have since switched six more times, netting over £820 in cash and £180 worth of wine (so over £1,000). The time limits excluding previous customers are now expiring, so I'll be able to do it all again. Jason via email

In the past three months, my wife and I have switched our bank accounts three times and are about to receive our third switching bonus totalling £710. Sam via email
I've switched three times in the last two months and made £425, as well as an annual Gourmet Society discount card. Not bad for an hour's work. Peter via email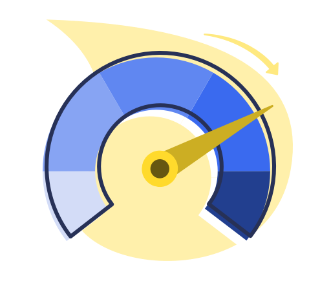 There's only one real warning with this technique, and that's the impact on your creditworthiness as there's a credit check for each application.

Switching bank regularly can affect your ability to get credit in future, as the applications will show on your file, and could indicate a lack of stability. Done sensibly it's not usually a big deal, yet multiple applications in a short time can look odd. So if you've an important need for credit (such as a new mortgage), HOLD OFF for six months beforehand.
Our Credit report guide tells you how to check your credit file for free, so it's worth checking before you start to check everything's right – errors can kibosh applications, including for new bank accounts.

For all the latest deals, guides and loopholes simply sign up today – it's spam-free!
How to switch multiple times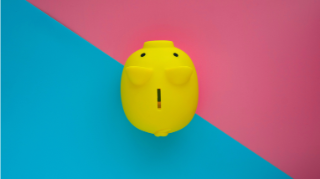 There are two main options here:

Switch an existing current account. If you're unhappy with your current bank, you can simply switch your main bank each time. Simple.

It's worth noting, though, that one thing the Current Account Switch Service (CASS) won't switch for you are any recurring payments – these are typically used for memberships, online subscriptions and payday loan repayments. If sorting these yourself repeatedly is likely to become an annoyance, but you still fancy getting on the super switcher bandwagon, there is another way...


Set up a second 'burner' account just for earning switch freebies. Here you keep your main account and day-to-day banking untouched, and open a new account with the sole purpose of using it to switch.

Go for a bog-standard one from a bank that rarely offers switch incentives and is signed up to CASS, so you don't exclude yourself from any that are for new customers only (see step 2 for which banks tend to offer switching cash). Once you've picked a bank, just open the account, and say no if it asks if you want to switch another account in to it.
More than 40 providers are signed up to the Current Account Switch Service (CASS):

Acorn Account
AIB (NI)
Allied Irish Bank (GB)
Arbuthnot Latham & Co
Bank of Ireland UK
Bank of Scotland
Barclays
Barclays Private
C. Hoare & Co
CardOneMoney
Chase Bank
Clydesdale Bank
Co-operative Bank
Coutts
Coventry Building Society
Cumberland Building Society
Danske Bank
First Direct
Habib Bank Zurich
Halifax
Hampden & Co
Handelsbanken
HSBC
HSBC Private Bank
Investec Bank
Isle of Man Bank
Lloyds Bank
Lloyds International
Lloyds Private Bank
M&S Bank
Metro Bank
Monzo
Nationwide Building Society
NatWest
NatWest International
Reliance Bank
Royal Bank of Scotland
Santander
Smile
Starling Bank
Tesco Bank
Thinkmoney
Triodos Bank
TSB Bank
Ulster Bank
Unity Trust Bank
Virgin Money
Weatherbys Bank
Yorkshire Bank

Last updated: Feb 2023.
Step 2: Check which banks will currently pay you to switch

The banks you can choose to switch to will be determined by the offers that are on at any time –see Best bank accounts for a constantly updated table of the latest switcher offers.
There's typically at least one bank willing to pay for new customers, while at other times there can be many to choose between – we've seen up to eight banks with offers at the same time. We put all the latest info in our free weekly MoneySaving email – so if you haven't already, sign up below and we'll tell you when a new bank switch deal launches.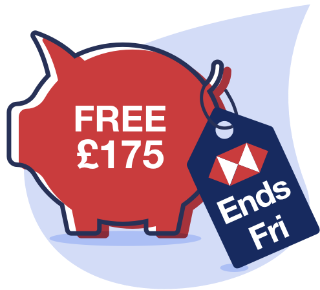 Check if there is an end date to each offer – if it's due to end soon, that could be a good candidate. Offers do tend to return, but without a crystal ball you won't know when – or if the offer will be better or worse when it does.

Once you've noted down any end dates of the available offers (some are ongoing, but could still be withdrawn at any time), you can prioritise the ones that are due to expire.


Check how quickly each bank pays the freebie so you can time switches. For example, some banks will pay the cash incentive in around 7 to 10 days of the switch, others might take a month or longer. You can then work out if you've enough time to switch to one, get the freebie, and switch to the next before the offer ends (assuming it has an end date).


Check if you could qualify for another switch incentive from each bank at a later date. For example, HSBC will typically pay its freebie (when it's on) to customers that haven't had its current account in three or so years, while First Direct and Nationwide will only ever pay theirs once (you'll find the latest criteria listed in our Best bank accounts guide).

Knowing which banks do and don't pay out again can also help you to work your ideal switching order. For example, to set the clock ticking so you qualify for the HSBC deal again sooner, you could choose to switch to that one first (again, if it's on).
Step 4: Meet the eligibility criteria to ensure you get the freebie
Once you've determined your optimum order of accounts to switch to first, make sure you study the eligibility criteria carefully so you don't accidentally miss out on any freebies. There are two main things to watch out for:
You'll need to switch enough direct debits or standing orders. Many banks want you to move two or more active direct debits as part of the switch to qualify for its freebie (an active direct debit is one that has paid out in the last 13 months or, if it has never paid out, is less than 13 months old).

Most require this to be done via the Current Account Switch Service (so you'd need those direct debits already set up on the account you're switching), though some will allow you to set them up within a certain time after the switch has completed.

If you don't have enough, you could simply set up small direct debits to charity to meet this criteria (and give a little back too).
You'll need to meet minimum monthly pay-ins. Some accounts require you to pay in a set amount each month in an attempt to make you pay in your salary, but there's nothing stopping you bouncing money from one account to the next manually, or you can automate it by using standing orders a couple of days apart (a spreadsheet to keep track can be helpful).

For example, you get paid £1,500 a month and have two accounts with £1,000 minimum pay-ins. Get your salary paid into one, then a couple of days later use a standing order to move it to the other, then another standing order to move it back. If you don't earn enough to hit the pay-in, just move a lesser amount in twice.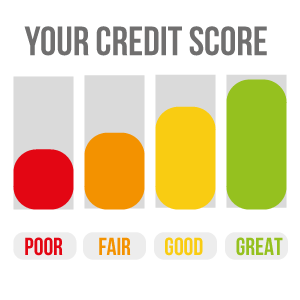 Once you have the freebie, you're good to start a new switch and repeat this process. However, it's always a good idea to keep an eye on your credit reports, to monitor if these multiple applications are having a negative impact on your creditworthiness.

If they are, or you now have an important credit application looming, it's best to hold off for a bit. Most serial switchers make their cash over years, rather than weeks or months, so see it as a marathon rather than a sprint.
If you're concerned about how applications are affecting your ability to get credit, see How to check your credit report for free to check your reports.
Here are some common bank switching-related queries. If you've got a question we've not answered below or in the guide above, please suggest a question in the MSE Forum.
For all the latest deals, guides and loopholes simply sign up today – it's spam-free!
Have your say in our forum!