Top Cashback Sites
Make £100s when you shop online
Get Our Free Money Tips Email!
For all the latest deals, guides and loopholes - join the 12m who get it. Don't miss out

Updated January 2018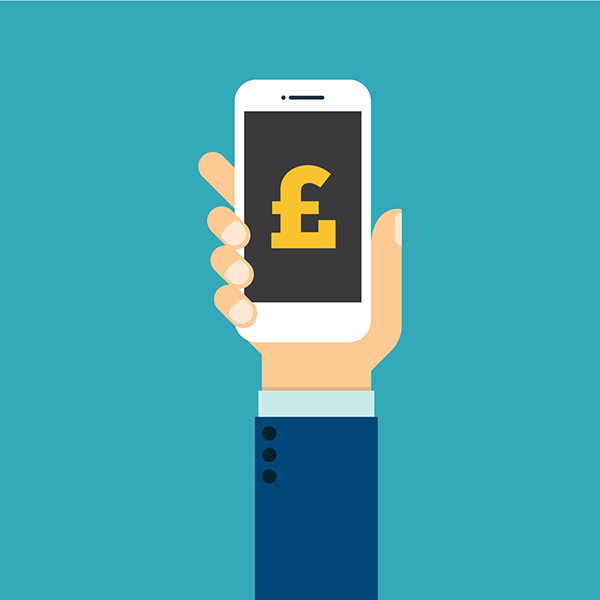 Cashback websites pay you when you click through them, go to retailers or product providers and spend. You can make £100s a year using them correctly.
This is a full guide to the top cashback sites, along with some serious warnings to make sure you protect yourself. You can also earn an extra 5% on top using a cashback credit card.
In this guide
How do cashback sites work?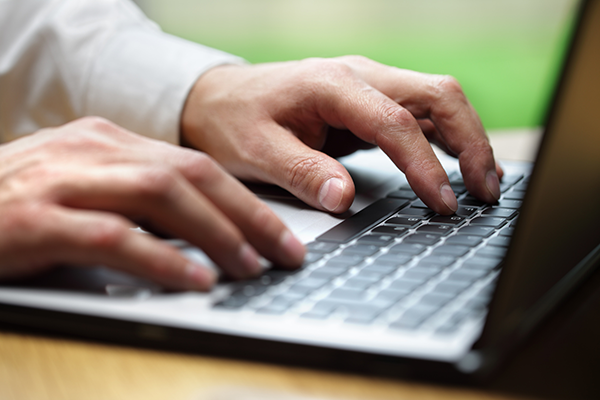 If you want to buy something online or sign up to a finance product, rather than going direct, click to the company via a cashback site and you get paid for it. The amounts range from pennies for retail items to – at the top end – more than £100 for some mobile or broadband contracts.
You'll have to sign up to the cashback site, which should be free. If it's not, avoid it. Then simply log in and search for the online retailer you want to buy from, such as Argos or Tesco Direct. If it's listed, click the cashback site's link to visit that company.
Your visit is then tracked. If you buy something, an amount is put into your cashback site account once the transaction's processed. You can withdraw this once it arrives, which can take a few weeks, or even months. For some cashback sites, you need to reach a set threshold before you can withdraw.
Typical cashback site payments
Debenhams
3% of product's cost
Marks & Spencer
2-10% of product's cost
Aviva home insurance
£42-£50 per policy
Currys
1-10% of product's cost
Esure car insurance
£26-35 per policy
Clarks
5% of product's cost

Last updated Nov 2017. Based on rates from Topcashback and Quidco, which may differ based on product category/spend and customer type (new vs existing).
Why do they pay out?
Cashback sites take advantage of the way commercial payments from one website to another work. They use affiliate links, which allow the retailer to track where the traffic is coming from and then pay the cashback sites for the lead.
This is a common system, used by sites that send people through from comparison results, unique content (MSE does this - see the foot of the page for more details) or using links on advertising promotions. Cashback sites simply drive traffic by giving their users some of the money they're paid.
The amount of money depends on what's spent on what as well as the commercial deal, so can vary widely. The cashback site may earn its money per click, transaction, application, or accepted applicant.
The technology's simple. Ready-made paying links are available from 'links warehouses'. Big cashback sites also have direct relationships with companies, which means they can offer a wider range of providers, earn more and negotiate their own exclusive deals.
The 5 MAJOR cashback safety rules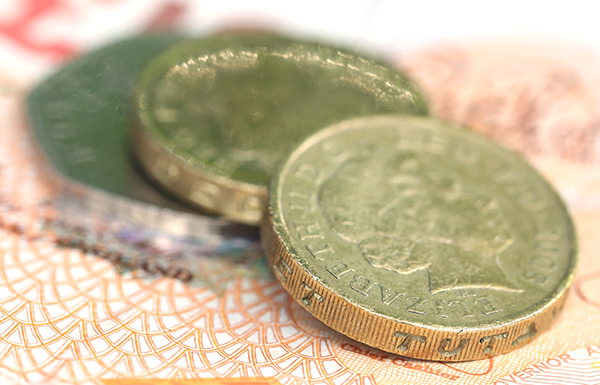 While cashback sites can generate some users £100s a year, it's very important you understand there are substantial pitfalls in using these sites – and you need to understand them BEFORE you begin.
Think of cashback as a bonus only – it's not guaranteed

Tracking problems occur for many people using cashback sites. There are times when you'll expect to be paid but won't be.

If you do have problems getting paid, remember you need to contact the cashback site directly, not MSE - we just tell you what the top paying sites are.

However, problems don't only arise with cashback sites. They get the money from the retailers and product providers. Disputes in this area are common, so sometimes the cashback site doesn't receive the cash either.

Plus, unlike when you get cashback from a retailer, which is part of the product T&Cs, here you've fewer rights. The best way to approach this is to consider cashback as a bonus if you get it, but not to let it drive your purchasing decisions.

The cashback isn't yours until it's in your bank account

Never count on the cashback as being yours until it's in your bank account. This isn't just because of tracking and processing issues. Cashback sites are easy to set up and many are small companies which can go bust (and some have done just that).

If it happens, you've little protection. You may count as a creditor to the company but in all likelihood, your money will be gone.

Never store cash in a cashback site – withdraw it ASAP

Most cashback sites set a threshold which you must reach before you can withdraw cash. The best practice is to withdraw as soon as you hit that level.

Never leave cash building up in a cashback site account when you can take it out. Not only are you missing out on interest, but if the company goes kaput or changes its payout policy, your money could be lost.

Focus on the cheapest deal, not the biggest cashback

It's easy to be seduced by £50 cashback for buying a certain insurance policy or an extra 7% discount when shopping for clothes. Yet never let the cashback tail wag the dog. Not because of the warnings above, but simply because it may not actually be cheapest for you.

Regardless of the cashback, you want to get the best deal possible. If you've chosen something purely because of the cashback on offer, and the cashback doesn't happen, you could find you've dug yourself a hole.

Example 1: You want a new telly. A cashback site brings up Korma Electricals, offering 5% cashback, which means a £20 discount on a £399 TV. Yet two minutes using a shopbot would've found you the same TV on sale at £299.

Example 2: Your car insurance is up for renewal. You spot the Commander Insurance £100 cashback offer on a cashback website, so grab its £540 policy via the site. Yet if you'd used a car insurance comparison website, you'd have found an equivalent policy from Chamberlain Insurance for £370. As Chamberlain is also on a cashback site, you could've got a further £25 off, saving £95 in total.

This is especially important for bigger transactions, where the cost of making a mistake can dwarf the cashback received. So read our relevant guides first, like Balance Transfer Credit Cards, Cheap Car Insurance, Cheap Home Insurance, Best Bank Accounts and How to get Cheap Broadband.

Consider clearing your cookies

Cashback sites track your visits by putting cookies (little bits of info that identify you) onto your computer. Many other sites, like comparison sites, also use cookies.

So when making your purchase, make sure you click through from the cashback site and not from anywhere else, as the genral rule's 'the last cookie wins'.

To be doubly safe, especially if you're expecting a lot of cashback, clear your computer's cookies first to ensure the cashback is tracked. Learn more about controlling and deleting cookies at AboutCookies.org.
The top-paying cashback sites
Don't think all cashback sites pay the same. Many pay out 50% or less of what they get paid. We checked out 10 of the biggest cashback sites for the top rates and feedback.
The best sites are those that pay out 100%, so ostensibly give all the money they earn to you. Here, we focus on those.
Find out how they do it
In 2005, Quidco launched the first 100% cashback site. On the surface, the system doesn't seem sustainable, yet actually it's a very clever way to work. It's earned Quidco, and fellow 100% operator Topcashback, a massive share of the cashback market.
These sites do exactly what they say on the tin. They give you 100% or more of the cashback allocated to you, meaning you get a bigger payout. It's been hugely profitable for many customers, but that doesn't mean these sites don't generate income.
They may keep the first fiver or tenner a year. If you join their 'premium schemes' some retain £5 of your cashback earnings each year. There's nothing wrong with this - it's far better than charging a membership fee upfront. And of course, it means £5/year from every active member, which helps sustain the sites.

They get 'bonuses'. Let's say a retailer pays a cashback site 5% of every transaction. While that money is passed on to customers, many retailers will also pay affiliates bonuses – for example; if they generate £10,000 of sales, they get a bonus. These aren't and can't be allocated to customers, which is how 100% cashback sites earn a living.
The overall winner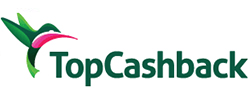 If you want the site that pays the most, Topcashback* is the winner. It's free to use and pays out up to 105% of the cashback it receives from the merchant.
That might sound strange, but it's able to do this as it passes on a little of the bonuses it gets for generating lots of sales. It's also the cashback site that gets the best feedback from its users. You can take earnings as cash, or boost returns by swapping cashback for Amazon vouchers or Tesco Clubcard points.
How do I join & get cashback?
Choose its free membership. Topcashback has no annual administration fees. New users are are signed up to a three-month trial of its 'Plus' membership – remember to downgrade before the trial is up otherwise you'll automatically be charged for a year's membership.
You can choose to pay a £5 membership fee. Topcashback's Plus membership* gives a 5% bonus on all the cashback rates on its site, eg, a £100 cashback deal would net you £105 as a Plus member.
Boost returns by up to 10%. Get a payout bonus by exchanging your cashback for gift cards from Amazon, Argos, M&S and more.
Earn cashback in store. Topcashback followed in Quidco's footsteps and offers cashback on certain purchases made in store, see below for more details.
In second place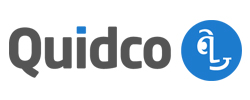 Our second best cashback site is Quidco*, which has similar payout levels as Topcashback above. Indeed, the two sites usually compete on exclusive deals.
How do I join & get cashback?
Pick the basic membership. If you don't pick this, you'll have to pay a fee.
There's a Premium membership available. For £5, Premium members get their cashback quicker, exclusive bonuses and ad-free shopping. You also get a payout bonus by taking your cashback as an Amazon gift card.
Earn around £300 a year. Quidco says that on average its members earn £300 a year.
You can boost cashback in stores. Quidco members can also get cashback in stores at over 7,000 locations as well as online. Read more info on this below.
Cashback successes
Plenty of MoneySavers have had huge success using cashback sites. Here are some stories for inspiration:
So far I have got back around £300 from buying things that I would normally have bought and not received anything back for. Things like my garden shed, washing machine, car insurance, home insurance and every day items.
I have been using Topcashback for just over three years now and have saved £1,800.15.
Have used Topcashback for years and average £300 per year, so very good IMO.
I've been a member with them for almost four years, and I've never had any problems with them tracking or declining any valid transaction ... So far TopCashback has paid me £1,617.88.
How to boost your cashback by £100s more
There are a few ways to boost your cashback: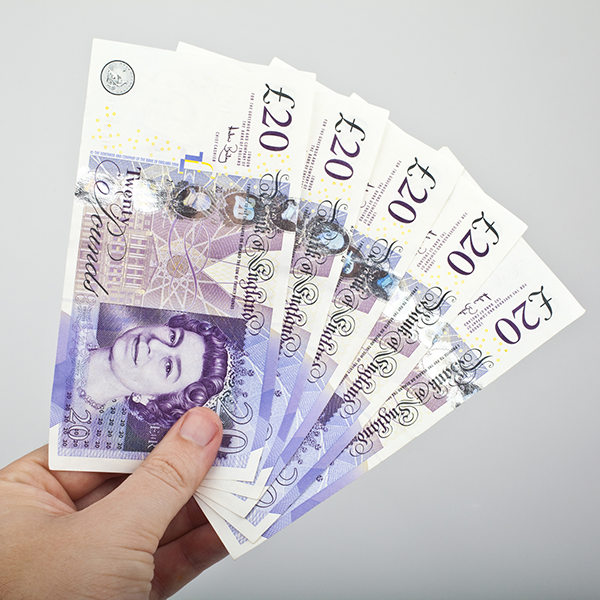 You can get money back on in-store spending at a few different retailers with both Quidco and Topcashback:

Topcashback. Is our top pick and now it also allows you to earn in-store cashback by registering your debit or credit card and activating offers through OnCard*. There aren't a huge amount of offers available through this method, but you can get cashback by spending at big names like Uniqlo (5%), Maplin (4%) and Starbucks (25%) through it.

Otherwise, the Topcashback mobile app* lets you earn cashback on your in-store grocery and high street shopping with deals on specific items. Using the app you unlock the offer, scan the barcode of the product and then take a photo of the receipt, and the cashback should be approved fairly sharpish.

Quidco. Register your credit or debit card with Quidco, spend on it, and your purchase is tracked. Once processed, the relevant amount is paid into your on-site account. There are a number of well-known retailers involved, including Debenhams (3%), Halfords (3%) and Vodafone (3%). Learn more about in-store cashback with Quidco*.

An in-store purchase can take up to 21 days to track on Quidco. Keep hold of your receipts, as if a purchase doesn't track you'll need to send a scanned copy of the receipt to Quidco to get it sorted.

With Quidco you can only get in-store cashback - or higher rates of in-store cashback - by 'activating' the deal first on the website or through the iPhone or Android app. You do this by pressing the blue 'activate' button. See the full list* of retailers and offers.

Cashback credit cards: 5% spending boost

Cashback credit cards give cold hard cash every time you spend on them. Always make sure you pay them off in full so you're not charged interest though.

There's no conflict between cashback sites and cashback cards, as when you spend money on a cashback card, whoever you spend it with, the card will give you some of it back. The top card pays up to 5% back on your spending over the first three months. See the Cashback Credit Cards guide for the top payers.

Make free cash from cashback sites

You don't have to buy anything to earn cash via cashback sites – you can earn cash just for clicking links on the internet. Cashback websites give you a share of their ad revenue, and sometimes get paid just for generating traffic.

For example, at the time of writing Topcashback pays £2.30 for a Confused.com car insurance quote. Its Free Cashback* section lists the top offers.

Quidco also has a similar page with free cashback offers, which include earning up to £3.50 for getting a new insurance quote via Quotezone.

Topcashback* and Quidco have guarantees that mean they'll at least match other UK cashback sites if you find a higher rate on the same product or service elsewhere.

Topcashback will beat the competing rate by 1% (or 5% for Plus members). You have to submit a claim within four weeks of your cashback tracking. Quidco will double the difference between its cashback rate and the higher one of a competitor, but employs a more strict 72-hour policy for submitting claims.

Other restrictions and limitations apply, so check all the T&Cs before making a purchase on which you're planning to claim.
Further tips
Cashback loopholes – they pay more than you pay them
Some companies pay more cashback than the product itself costs. In the past, cashback sites paid up to £25 for Cahoot savings account applications, even though these could be opened with just £1.
There are two warnings to heed with this type of cashback though. First, be careful when applying for financial products, especially bank accounts, credit cards and loans. Applications usually add a search to your credit file, which can potentially diminish your credit score.
Secondly, each cashback site has its own rules. They may ban you if they think you're abusing the scheme, because if too many people do this with specific products, they'll lose their links as they're not generating enough money.
Survey sites: Make money from giving your opinion
On a similar theme, it's possible to earn £100s a year without any special skill or talent by stashing cash from filling in online surveys.
You can earn cash or Amazon vouchers by taking part, and surveys are often short enough to fill in during breaks at work. For a full how-to, see the Top 25 Online Survey Sites guide.