Loyalty Points Boosting
Boost Tesco, Boots points etc up to 3x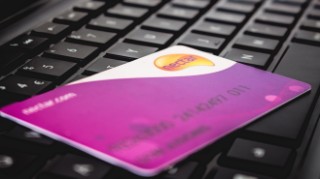 It's possible to boost the value of your loyalty points by up to four times without spending a penny.
This guide's jammed with tips and tricks for Tesco Clubcard, Nectar, Morrisons More and Boots – on how to earn more points, and how to get the max value when you redeem them.
Get Our Free Money Tips Email!
For all the latest deals, guides and loopholes - join the 12m who get it. Don't miss out
When loyalty pays
Loyalty's a consumer disease. Retailers use every tactic possible to keep us shopping with them and away from the competition, rewarding new customers over existing ones.
Their prime weapon is loyalty cards. They allow you to collect points in specific shops when you spend – usually requiring you to return there to redeem them. While credit or store card reward schemes work in a similar way, loyalty cards don't allow you to pay with them (except when redeeming points).
When to use loyalty schemes
Never feel the shop's giving you something for nothing, as schemes are incorporated into pricing policies. To evaluate the overall cost, consider loyalty points gained like a discount. The difficulty is that their value is often deliberately misted.
This story should help...
Jean loves the Boots Advantage card scheme, believing it's very generous as it gives four points, each worth a penny per pound spent. So in she pops to buy her favourite matte foundation for £6, then shines in the glow of her 24 points.
Eileen loves the same foundation but she's seen it at the local supermarket for £5.50. She realises Boots points are an effective 4% discount, and calculates its real cost in Boots at £5.76 – so buys it in the supermarket instead.
Yet of course it's not practical to weigh up every single product's overall price, therefore the golden rule is...
Never choose where you shop due to loyalty schemes, yet always use it if you shop somewhere with one.
Don't think 'points are better than cash' – you can't spend them in nearly as many places.
Watch for the vicious circle of loyalty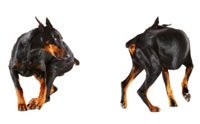 Many in-store promotions give discounts as extra points rather than money off. This is very clever, because while £1 of points may feel like a £1 discount, of course it only costs the store what it paid its suppliers, not the full retail price.
Add to that the fact it ensures you must return to that store to spend the points. When you do, it's likely you'll spend again, earning more points, requiring you to return yet again to redeem them; earning more points, requiring you to return again...
Get Our Free Money Tips Email!
For all the latest deals, guides and loopholes - join the 12m who get it. Don't miss out
Free apps to replace ALL your loyalty cards
It's all very well for us to say "If you've got a loyalty card always use it", but that leads to a chunky wallet or purse. Yet there are free apps that let you upload your loyalty cards, so you don't need to carry them all with you. (Don't throw the cards away though, as you usually need them to redeem your points).
How do they work?
Simply scan your loyalty card barcode on your mobile (it takes seconds) – the app logs the barcode, then reproduces it when you show it in store.
It's worth noting Boots says it doesn't "recommend" these apps and its tills can't scan a barcode on a phone. It's also been reported by MSE forumites that Boots cashiers no longer accept the app, even to manually enter the card number. Let us know how you get on in the Loyalty card app forum thread.
Martin's a fan as his wallet is a lot lighter, and MSE Eesha has been using one for months and swears by it. She says:
I've found Stocard really quick and simple to use. I've loaded around 15 loyalty cards on to it, which means I'm not carrying around a stack of cards in my purse, and I can collect points in any shop I'm in. I also get a notification when I'm in a store that I've loaded a loyalty card for, so I don't forget to use it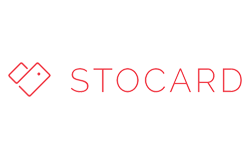 Stocard (available on iOS and Android). Works with Tesco Clubcard, Nectar, Morrisons More, Boots Advantage and over 100+ other schemes, including those run by Nando's, Hobbycraft and Waterstones.

For those who don't like giving personal details out, it's possible to store the card information without giving any login or passwords for your loyalty accounts.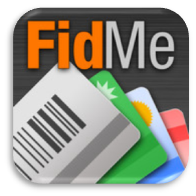 Fidme (available on iOS, Android & Windows). Fidme is a European app (based in France), but works with plenty of big UK loyalty schemes, including Tesco Clubcard, Nectar, Morrisons More, myWaitrose and Ikea Family. It works with a few other devices too – see the full list.
Loyalty credit cards... beware the marketing spin
Most of the big loyalty schemes have a credit card too. Here you don't just accumulate points on spending in a specific chain, but on all spending.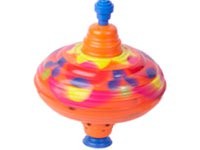 This can be a boon, provided you repay in full each month, so you don't pay any interest. Yet always check the actual gain from using the credit card rather than just a loyalty card, then compare this to what you could earn with Cashback Credit Cards or Credit Card Rewards.
Watch the multi-earn argument
You need to be careful here, as promotional leaflets for many credit card schemes use a neat double-counting trick. Take the Tesco Clubcard credit card for example, which gives you one Clubcard point for every £8 you spend everywhere outside Tesco, and one point for every £4 you spend in Tesco.
While the marketing hints that using this card in Tesco provides a hefty boost, its normal loyalty card pays one point per £1 anyway. So the credit card only adds one extra point. Put another way, you gain a quarter of a point per £1 spent. It's this amount you should compare to Cashback Credit Cards.
Boost your loyalty points
Every loyalty scheme has its quirks and can be manipulated. There are two obvious routes: first, try to earn more points for the same spending; next, try to beat the average point's value on whatever you redeem. To help, here are scheme-by-scheme point-maximising tips.
Tesco Clubcard points boosting
You accumulate Tesco Clubcard points* at a rate of one per pound spent. You earn them in store at Tesco, or via partners such as Esso.
Each point is worth a penny if used for in-store shopping, and they're sent out in vouchers (if you've at least 150 points on your account) every three months.
As revealed by MSE in July, Tesco has now launched a Faster Vouchers scheme allowing Clubcard holders to request vouchers for their entire points balance whenever they want. See our Tesco reveals details of 'Faster Vouchers' scheme story for more details.

It's possible to get back lost or unclaimed Clubcard vouchers if they're less than two years old. Follow the steps in our Reclaim Tesco Vouchers guide to see if you've got any hiding from you.

Get extra Clubcard points with Tesco Bank mortgage repayments

Customers who have a mortgage with Tesco Bank collect one point for every £4 of regular payments and overpayments, but not from any charges or fees related to the mortgage. Check our Mortgage Best Buys first to compare though.

Earn bonus points with your Tesco mobile

Tesco Mobile* customers can collect one Clubcard point for every £1 spent on pay-as-you-go top-ups and monthly bills. You'll need to register your Clubcard with Tesco Mobile to start receiving points. You can do this via your online account or by texting 'CLUBCARD' to 28578 for free from your mobile.

You'll need to top up online, using a Tesco store or by calling Tesco Mobile's top-up phone line on 4444 to get the points. Note, you won't get points if you top up from a cash machine or shop that isn't Tesco.

You could even get paid to shop with in-store promotions

Look out for any Tesco promotions offering extra Clubcard points. These can open up loopholes where it's worth buying the goods even if you don't want them.

The best examples are the famous Johnson's Baby Powder and beef-in-gravy loopholes which originated on this site and ended up in all the papers. They worked like this:
When you bought any two Johnson's products, you got 100 extra points. The cheapest item was baby powder, at 76p. This meant you could spend £1.52 to get 101 points, worth £4.04 of Clubcard deals vouchers, making more than £2.50 PROFIT.
With the similar beef-in-gravy episode, one MoneySaver bought a few hundred pounds' worth, donated it to a homeless shelter and used the points for a return trip for two to New Zealand. Be careful with these loopholes, as Tesco reserves the right to block people for fair usage breaches. All major loopholes will go in the free weekly email.
Even if you can't make a profit, the bonuses can lead to serious discounts. For instance, Tesco once sold iPod Shuffles for £49 – a good price – adding 999 bonus points on top of the usual points. These were worth £42 of Clubcard Deals, so the iPod effectively cost £7.
Get Our Free Money Tips Email!
For all the latest deals, guides and loopholes - join the 10m who get it. Don't miss out
Nectar points boosting
Use a Nectar card when spending at Sainsbury's, BP, eBay, Expedia and others (see the full list) to grab points. The amount you get varies – at Sainsbury's right now you'll usually earn one point for every £1 spent.

One point is usually worth 0.5p, as 500 points are worth £2.50, though it's possible to boost their value. Redeem them online or by phone for a range of days out, gifts or shopping discounts at member stores.
Boost Nectar points' value via the website

Usually when spent in store at Sainsbury's, each Nectar point is worth 0.5p (so 500 points equals £2.50 off shopping). Yet if you redeem points through the Nectar website you can get a slight boost. This used to be up to 2x or even 3x the value, but when we last checked we couldn't find any deals higher than 1.5x. For example, at Pizza Express with 500 points you can get £3.75 off.

The redemption process varies by retailer. See the Nectar website for more info.
Virgin Trains or LNER customer? Collect points on tickets

You can earn two points per £1 spent on tickets (standard and first class), booking via the website or app of Virgin Trains for a west coast line journey, or LNER (formerly Virgin Trains East Coast) for east coast. To be eligible for the points at least part of your journey must be on one of the lines.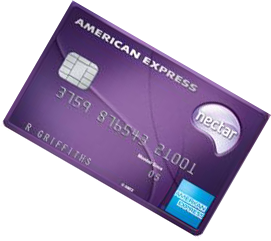 The Nectar credit card – earn wherever you spend

If you're an avid Nectar collector, you can earn more points by using the Nectar American Express* credit card, but always pay it off IN FULL each month or you'll be charged 22.9% representative APR interest, which dwarfs any points gain.

You'll earn two Nectar points (worth 1p) per £1 spent on the card (plus your usual Nectar points). Plus spend £2,000+ in the first three months and you get an additional 20,000 bonus points (worth £100).

The £25 annual fee is waived for the first year (representative APR incl fee is 28.2%).
Overall this makes it a decent alternative to the top-paying cashback credit card, provided there's something you want from the Nectar catalogue.
Get an extra point per £1 spend in store with the Sainsbury's credit card

If you don't want to get, or aren't eligible for, the Amex Nectar card above, you could consider the Sainsbury's Nectar Dual* credit card instead. You get:

One extra Nectar point for every £1 spent in store or on fuel with Sainsbury's.


One point per £5 you spend anywhere outside Sainsbury's.

New customers will get 750 bonus Nectar points worth £3.75 each time they spend £35+ in Sainsbury's in the first two months from receiving their card – but don't use this as an excuse to spend more than you normally would.

Sainsbury's offers 29 months' 0% on new spending. Make sure you fully clear the card(s) by the end of the 29 months or you'll be charged 19.9% APR interest on any remaining balance. Poorer credit scorers may get 22.9% or 28.9%.
Earn Nectar points without spending
You can add to your stash of points without spending anything at all using the tricks below.
Answer online survey questions for Nectar points

You can earn extra points for completing surveys via Nectar Canvass – up to 120 points a pop. Once you've registered and done the welcome survey, you'll be entered into a competition for a chance to win 10,000 Nectar points. You'll get an email when there's a new survey to complete. Plus, every time you attempt a survey, you'll get an entry in Sainsbury's quarterly £5,000 prize draw.

Earn 200+ bonus points searching online

There are points to be had simply for using the internet. For instance, once you register with the Nectar website, you can collect 100 Nectar points just by downloading its browser extension. You get a further one point for every two internet searches you make, up to a max of 200 points per month.

Check your account regularly for offers

Make sure you log in to your Nectar account regularly to check for new offers. Some require a spend, eg, 100 bonus points on your next shop at Sainsbury's. But occasionally you can find an offer for bonus points without any spend required – you just have to log in and load it to your card.

Nectar also has free Android and iOS apps, which give smartphone and tablet users exclusive bonus points offers.

Donate goods to Oxfam and earn points when your items are sold

Oxfam's Tag Your Bag scheme rewards you for donating items to the charity. You'll receive 100 Nectar points just for signing up and registering your card. Then, if you donate any items with your personal tag attached, they'll be tracked and you'll receive two points per £1 when the item is sold.

Oxfam may recycle or reuse the item if it doesn't sell. You won't get any points if this happens, but you'll still have done your bit for charity.
Get Our Free Money Tips Email!
For all the latest deals, guides and loopholes - join the 12m who get it. Don't miss out
Morrisons More points boosting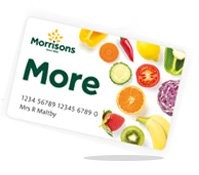 Get five More points for every £1 qualifying spend

Shoppers can collect the points at all Morrisons stores, petrol stations on items other than fuel (you get more for fuel, see below) and at Morrisons.com. Spending at Morrisons' flower shops and garden centres are also included. Morrisons also plans to run promotions to allow you to collect extra points on some products.

Get extra points when you fill up on fuel

Boost your money-off vouchers when you buy fuel at Morrisons petrol stations. For every litre of fuel you buy you'll get five More points (this dropped from 10 in May).

Get £5 off every time you reach 5,000 points

You automatically get your money-off vouchers at the till in stores or petrol stations once you've accumulated 5,000 points.

Vouchers are valid until the date printed on them (56 weeks from the date you reached 5,000 points), so you can hold on to them but our advice is usually to spend them as soon as possible to avoid losing them down the back of the sofa. They can't be used to buy fuel, lottery tickets, prescription medicines, infant formula milk, gift vouchers or cards, mobile phone top-ups, stamps or tobacco.

Join Morrisons' clubs for extra discounts

Sign up to More for Students* or Baby&More*, and Morrisons says you'll get extra discounts and points, as well as all the benefits of Morrisons More listed above.
Boots Advantage Card points boosting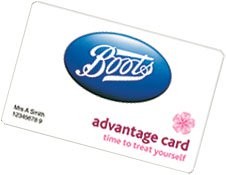 Use the Boots Advantage Card* in store and online (except for infant milk, prescriptions, stamps, gift vouchers and mobile phone top-ups) and you earn four points per pound.
Each point is worth 1p and can be redeemed on most things in store – don't forget about them, as your points will be wiped if you don't use the card for two years.
Delay big purchases for Mega Points Weekends

Boots sometimes has Mega Points Weekends or Days, where if you spend £50 online or in store, you get 1,000 extra points (worth £10). When one hits it's worth collecting together everything you were planning to buy in Boots to grab the excess.

Or if you're doing a really big shop, split what you're buying into £50 units, as there's usually no limit on how many extra points bonuses you can get. Where possible, we'll include Mega Points weekends or similar promotions in the free weekly email.

Get tailored offer with the Boots App

Download the Boots App on your phone and get tailored offers sent directly to you. The app is available for Android and iOS. It'll allow you to select the best offer available to you while in store so you can get it when you pay at the check-out.

A barcode scanner in the app allows Advantage members to access product information and reviews on the go.

Check the Advantage Card emails to maximise your points

Boots sends out a weekly email to Advantage cardholders with deals to earn extra points and coupons which can help you maximise existing points. For example, it might offer a bonus 500 points for buying a particular product.

Join Boots' clubs for extra or double points on specific items

Both the Boots Parenting Club and More Treats for Over 60s club send mail-outs giving special offers on relevant goods, allowing you to get discounts and earn more points. The Boots Parenting Club gives an extra 10 points for every £1 spent on baby products and More Treats for Over 60s offers 10 points per £1 spent in store on Boots-branded items.

Select offers for extra points or money off

If you've registered your Advantage Card and created a Boots.com* account, the My Offers page will present you with a range of offers tailored to your shopping habits.

These offers range from discounts on products to bonus points when you buy certain items or spend more than a specific amount. All you have to do is select the offers you're interested in and they'll be 'loaded' onto your Advantage Card, ready to be used the next time you shop in a Boots store.

Beware Advantage Card rewards – you can often get more in cash

Boots' Advantage Card offers a variety of different deals paid in points. Always evaluate the cash value of the points to compare that with the cash equivalents that are available.
Ice loyalty scheme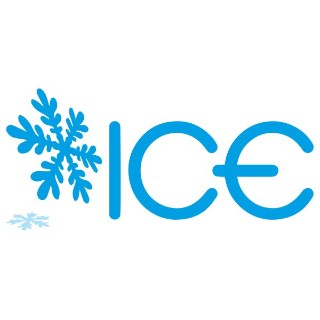 The Ice* loyalty scheme (set up by a former Airmiles boss) is designed to encourage environmentally friendly purchasing and currently only operates alongside Mastercard credit cards. Environmentally conscious retailers pay it to offer incentives, so they can increase their business.
Ice asks you to register your Mastercard. You can then earn points whenever you spend on your card at dozens of retailers and other brands, including John Lewis, M&S, O2 and Tui, plus 100s of pub locations such as Toby Carvery and Harvester.
Some retailers, such as John Lewis and M&S, only allow you to collect and spend points online – others (eg, the pubs mentioned above) are in store only, while some firms let you do both. The rate at which you earn points and the redemption value you'll get varies, but in some cases you could earn back up to 12.5% of what you spend.
A major perk to this scheme is you can earn Ice points on TOP of other loyalty schemes, discounts or cashback – and what's more, you don't need to carry around a separate loyalty card. Ice says it never sells your personal data to third parties.
How does it work?
To earn Ice points you need to register your Mastercard, then spend on it at participating retailers. (Unless you're spending online, in which case you'll have to click through from the Ice website, but by doing this you can earn even if you don't pay with your linked Mastercard.)
If you've points in your account then after you've paid you'll get a text or email notification giving you the chance to spend them and get money off that shop – at most places other than John Lewis and M&S you can spend as little as one point if you want. To do so, follow the link to the Ice website in the notification and select how many you'd like to use. The discount will be credited to your credit card statement (shown as a separate transaction).
How much can I get back?
The number of points you'll earn varies by retailer, eg, you get one point per £1 shopping online at John Lewis, but one or two points per £1 at Harvester, depending on how much you spend.
The value of points when you redeem them varies too – for example at John Lewis on every redemption the first 50 points are worth 2p each, then it's 1p each, while at Tui, points are always worth 2p. The Ice website has a full list of what you can earn and redeem points for*.
You can use points earned in one store at a different retailer, and being clever about this can really max the value. For example, if you spend £17 at adventure chain Go Ape you'll earn about 50 points – spend these at John Lewis and you'll get £1 back, giving you a pretty decent 6% return. We reckon with some smaller retailers you might even be able to get as much as 12.5% back.
This is a fairly new, untested concept, so please let us know what you think in our forum.
Get Our Free Money Tips Email!
For all the latest deals, guides and loopholes - join the 12m who get it. Don't miss out
Choose the best value redemption
For all schemes, the key to maximising value is to choose the best value redemptions.
Pick the redemptions you're interested in
For example, imagine a Blu-ray can be bought with 2,000 Nectar points, while a computer game costs 9,000 points.
If customers buy online via Sainsbury's website, they exchange points by getting a Nectar voucher from Nectar.com to use for their purchase. They go to the site and select the value of the Sainsbury's voucher they require (£1, £5, £10 etc). They then click 'Get it now' and the voucher's ready to use.
Value the points
Now check the value of those points. Here 2,000 points is worth £10 and 9,000 is worth £45.
Check the cost to buy
Compare prices at other stores to see how much you'd pay for these items if bought in cash. Let's say in this case the Blu-ray is available for £9.99, while the computer game can be bought for £39.97.
Choose the best value redemption
Pick the one that's the best use of your points. While the Blu-ray is £10 in points and about the same in the shops, the game costs £45 in points but can be bought for less in cash. Therefore the Blu-ray is a slightly better use of your points.
How to complain about a retailer
If you're not happy about your product or the service you receive, you should first contact the shop in person, by phone, or in writing. However, if you're still not satisfied, then...
Free tool if you're having a problem
This tool helps you draft your complaint and manage it too. It's totally free, and offered by a firm called Resolver which we like so much we work with it to help people get complaints justice.
If the complaint isn't resolved, Resolver will nudge you when it's time to escalate it to the relevant ombudsman or trade body.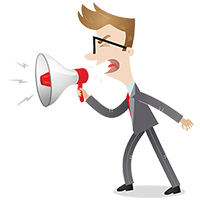 Join the MSE Forum Discussion