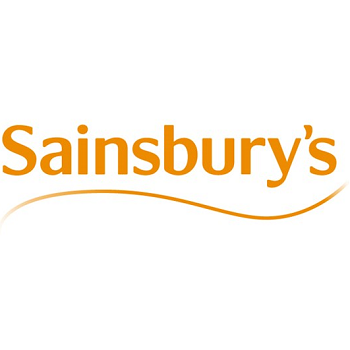 Sainsbury's Etienne Dumont Brut Champagne is £16 in store and online at Sainsbury's.

If you shop online, delivery can cost between £1-£7, or you can collect from selected stores for free. There's a minimum spend of £25 online, so if you just want one bottle you might be better off getting this deal in a store.

Please be Drinkaware.

For all the latest deals, guides and loopholes simply sign up today - it's spam free!

Edizione 789 di Mondelli Prosecco is currently £6.25 in store and online at Sainsbury's.

Please be Drinkaware.

You can get a full school uniform (ages 2-16) from £12.50 at Sainsbury's, which includes a polo shirt, sweatshirt and skirt or trousers.

Sainsbury's sells most of its basic uniform items in multipacks of at least two, so you're actually getting closer to two full uniforms, rather than just the one.

The uniform is available both online and in stores that stock the Tu clothing range (find your nearest). Delivery's £3.95 and click and collect is free on orders over £15.

What do you get?

To calculate the cheapest bundle price, we added three polo shirts, two sweatshirts and a skirt for £12.50, to be fully kitted out. Though this does mean you'll have extras as some of them come in multipacks.

Prices change depending on size. Some sizes are currently out of stock online, so it's worth looking in store if you can't find the size you want online.

Delivery usually takes 5-7 working days.

There are always ways to save money at Sainsbury's* so even if there isn't a cracking deal out there that works for you, don't assume you can't cut your costs further.

Ways to save include:

Supermarket coupons. Make sure you check out our supermarket coupons page to save on your shopping.


Take the Downshift Challenge. The phrasing and language used hypnotises us into thinking the most costly is best. While the packaging looks more opulent, look beneath it and sometimes you won't be able to tell the difference (often it's even made in the same factory). Take our Downshift Challenge.


Track if it's really a bargain. Most of us know just because a supermarket lists an item as "on offer", that doesn't mean it's cheap. The trouble has been sorting awesome offers from poor promos.


Time trips right to bag huge yellow sticker discounts. If you spot a yellow sticker discount - fantastic. Grab it and use it quickly as it's a saving on perfectly good nosh. See when Sainsbury's normally reduces its produce in our Cheap Supermarket Shopping guide.


Check out similar retailers, eg, Asda, Tesco and the other major supermarkets. If you're not committed to buying from Sainsbury's, check out our deals from Asda, Aldi, Tesco, Morrisons, Lidl and Waitrose, where they may have a better offer.


Try haggling. We polled 1,400 MoneySavers to find out in which shops hagglers have most success. Supermarkets did feature, so it's worth a go. Find out more in our Haggle on the High Street guide.


Had a problem with Sainsbury's? There's a free online tool you can use to complain – it helps draft, manage and if necessary escalate your complaint. It's offered by a firm called Resolver, which we like so much we work with it to help people get complaints justice – you can use it to complain to Sainsbury's*.


If you spot any hot deals out there we have missed (we are human after all!), please let us know in the MSE forum, email us at msedeals@moneysavingexpert.com or via Twitter @MSE_Deals.
Latest Expired Deals
'Free' £1 Dentalife for dogs

Via code with Sainsbury's online shop

If you shop online at Sainsbury's and enter the code DentalifeFeb2021 at the checkout, you can get a free pack of Dentalife (norm £1) with your shop.

You can choose from the following products, depending on stock:

There are 5,000 codes available for shops delivered by Tue 2 Mar, but the offer will expire sooner if all the codes are used. Sainsbury's 'freebie' codes like this one are only valid once per account, though multiple different codes can be used on the same delivery.

Note: In order to use this code, you'll need to have met the minimum order of £25 for delivery (which costs £9 max for orders under £40, £1-£7 for orders £40+).

Sainbury's £20 Valentine's meal deal for two

In stores and online

If you go online to Sainsburys or visit a store from Wed 10 Feb (find your nearest), you can get a Valentine's meal deal for two for £20, until 11.59pm or store closing time on Sun 14 Feb. The deal includes a starter, a main, a side, a dessert and either a drink or chocolates suitable for two people to share including vegan options, with the choice of wine, prosecco, or a soft drink.

Starters

Sweet chilli breaded prawns
Breaded camembert
Butternut squash stacks (vegan)


Mains

Gammon hocks with honey and mustard
Lamb moussaka
'Plant Pioneer' steaks (vegan)


Sides

Cauliflower cheese
Triple cooked chips
Green vegetable selection


Desserts

'Gu' salted caramel cheesecake
'Free From' salted caramel cheesecakes (vegan)
'Gu' key lime pie


Drinks

Mondelli Rosato wine
Vina Maipo wine
Belvoir botanical juniper tonic presse


Chocolates

'Cocoa & Co' salted caramel truffles
'Cocoa & Co' biscuit butter truffles


Important: With the UK still in lockdown and trips out of the home limited to essential reasons, make sure you're picking up these up as part of a planned supermarket trip. Please be Drinkaware.

Visit our Supermarket coupons page for ways to save on the weekly shop.