Election 2019: The MSE Leaders' Debate
We put YOUR money questions to the main political parties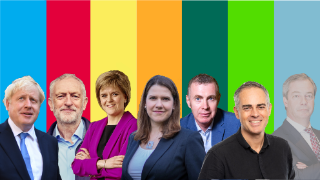 It's the biggest consumer decision most will make in 2019. While it's important to factor everything in, voting to choose who should govern has a big impact on the pound in your pocket, and everyone else's too.
That's why, each general election, we hold a leaders' debate, inviting all major party leaders to answer questions on what they'll do for your consumer rights and personal finances, plus some key issues we campaign on. All agreed to take part, except Nigel Farage – he and the Brexit Party didn't respond to our communications.
Watch their videos, go through policy by policy, or read all the answers from each leader in turn.
Remember, they all had the same questions – feel free to judge both on how they answered the questions, and where they chose not to...
Videos from the party leaders
Before you get into the debate, we asked each of the leaders to send a short video summarising their main consumer policies. Click on the leader to watch their responses.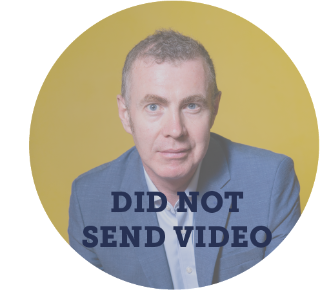 Your questions answered
Q. How will you address the lack of affordable homes for both renters and buyers – and especially first-time buyers? What would your Government do that's not being done now? What would you do to stop people being ripped off by uncontrolled, fast-rising ground rents, and to help those who have already been trapped by the leasehold scandal?

In 2010 we inherited an almighty housing mess from Labour. Housebuilding was at its lowest levels since the 1920s, with only 75,000 homes started in their last year in office, and across the country we had runaway house prices, less affordable homes and fewer people able to achieve their dream of owning a property of their own.

I'm pleased to say that the Conservatives have got Britain building again, keeping our promise to build a million homes in five years. In fact, last year saw more new homes delivered than in almost 30 years, and we have helped hundreds of thousands of people onto the housing ladder with schemes like Help to Buy and cutting stamp duty for first-time buyers.

But we are determined to go further, so a majority Conservative government will introduce a First Home Scheme, giving first-time buyers a discount on local properties, and build another million homes in the next five years. We will also continue with our reforms to confront unfairness in the leasehold market.

We will also make renting fairer – ending no fault evictions and introducing new deposit 'passports' which move with tenants so that when they move they don't have to fork out for a new deposit before their old one has been returned.

Boris Johnson
Conservative Party

Labour will deliver a new social housebuilding programme of more than a million homes over a decade, with council housing at its heart. By the end of the Parliament we will be building at an annual rate of at least 150,000 council and social homes, with 100,000 of these built by councils for social rent in the biggest council housebuilding programme in more than a generation. These council and housing association homes will be more affordable than market housing and built to higher standards.

Under the Tories, home ownership is getting further out of reach for more and more people. We will build more low-cost homes reserved for first-time buyers in every area, including Labour's new discount homes with prices linked to local incomes. We will introduce a levy on overseas companies buying housing, while giving local people 'first dibs' on new homes built in their area.

Labour will end the scandal of leasehold for the millions who have bought their home but don't feel like they own it. We will end the sale of new leasehold properties, abolish unfair fees and conditions, and give leaseholders the right to buy their freehold at a price they can afford. We will introduce equivalent rights for freeholders on privately owned estates.

Labour will stop runaway rents by capping them with inflation, and give cities powers to cap rents further. We will give renters the security they need to make their rented housing a home, with new open-ended tenancies to stop unfair, 'no fault' evictions. We will make sure every property is up to scratch with new minimum standards, enforced through nationwide licensing and tougher sanctions for landlords who flout the rules.

Jeremy Corbyn
Labour Party

Well over 87,000 affordable homes have been delivered since the SNP came to office, including 59,780 for social rent. Over the last Parliamentary term, the SNP Government invested over £1.7 billion in affordable housing. We exceeded our target of building 30,000 affordable homes by 2016 in October 2015, and by the end of the Parliamentary term we delivered 33,490 affordable homes including 5,992 council house completions. We have also taken steps to safeguard social housing for the future by abolishing the right to buy, protecting 15,500 social rented sector homes.

Nicola Sturgeon
Scottish National Party

The country is suffering a housing shortage because there simply haven't been enough homes built for a long time. Liberal Democrats will increase housebuilding to 300,000 new homes a year, including 100,000 for social rent.

House prices are now so high that lots of people can't afford a deposit, even though they could afford to meet the monthly mortgage payments. We will help people buy their first home for the same cost as renting, by introducing a new "Rent to Own" model. Buyers will pay market rent and won't have to pay a deposit, but with each monthly payment they will steadily build up a share in the home, until they own it outright after 30 years, just like with a normal mortgage.

Jo Swinson
Liberal Democrats

We would build 20,000 new social homes – housing association and council housing – for Wales. This would help offer an alternative to the rip off private landlords that have taken over much of our housing system. A decent home is a right, not a privilege.


We also want to increase standards in the private rented sector through using the landlord licensing system that exists in Wales.

It is also wrong that so many people are forced into poverty by having to pay their increasingly extortionate rent. That's why we would create a new tax credit up to £25 a week to households paying over 30% of their income on private rent and utilities. We would also cap increases in ground rent to reflect actual costs and would outlaw leasehold homes in new estates.

We are also looking at introducing a windfall tax on the profits of large developers to put right the problems created over years by lax planning laws and the developers exploiting loopholes to cut corners and trap buyers into problem estates – for example, problems with leaseholds, unadopted roads and fire safety.

Helping young people get on the housing ladder shouldn't mean we rid ourselves of vital social housing. That's why we would continue to support various help to buy schemes but would refocus them so it was only available to first time buyers rather than being used to subsidise existing homeowners as is currently the case.

Adam Price
Plaid Cymru

We will end the housing crisis by creating enough affordable homes – including 100,000 new council homes a year, for 10 years. This addition of a million genuinely affordable homes to our housing stock will hugely increase supply. These homes will be offered on lifetime tenancies, meaning that families looking to move into their first home will have a security that currently only buying a home offers. This will redress the gap that has opened up in recent decades between private and public sector house building – we need public sector house building on the scale we envisage to meet genuine housing need.

All new developments under a Green Goverment will be freehold, commonhold or co-operatively owned. We have a long standing policy commitment to phase out residential leaseholds. Existing leaseholders would be given the right to buy their freehold at a fair price.


Jonathan Bartley
Green Party

Q. What support would you provide to help and persuade consumers to live more sustainably? For example, what would you do to encourage cleaner vehicles and environmentally-friendly travel choices? Would you make solar panels financially beneficial for households? Would you follow the lead of other countries in adopting a plastic bottle deposit scheme?

Tackling climate change is one of the most important challenges we face. The UK is already a world leader in this area – just look at our target to end our country's contribution to global warming completely by 2050. We're now putting in place the policies we need to make sure this happens.

Our manifesto was the greenest ever. A majority Conservative government will invest £1 billion in completing a fast-charging network to ensure that everyone is within 30 miles of a rapid electric vehicle charging station, so we can encourage more people to switch to clean vehicles. We're going to set up a Nature for Climate Fund, to help us triple the rate of tree planting across the UK, and, through our landmark Environment Bill, we're going to step up the action we're taking to tackle plastic pollution. This includes setting up a plastic bottle deposit scheme, and making sure we no longer export our plastic waste to countries that can't dispose of it properly.

We are also investing £9.2 billion in decarbonising millions of homes, schools, hospitals and other public buildings, which will mean lower energy bills as well as helping the environment.

To focus on these issues and ensure that they get the attention they deserve, we must avoid a hung parliament by voting for a majority Conservative Government. We will get Brexit done and focus on other priorities. A hung parliament, with Jeremy Corbyn as Prime Minister, will result in months of dither and delay followed by two referendums. If there is more gridlock, there is no prospect of being able to focus on key issues like the environment.

Boris Johnson
Conservative Party

Labour's Green Industrial Revolution will grow our economy and transform our communities along clean, sustainable lines. We will upgrade almost every one of the 27 million homes in the UK to highest energy efficient standards feasible through a combination of grants to low income households and interest free loans to those able to pay. We will provide interest-free loans for buying electric vehicles.

Public transport has suffered under neglect and privatisation. We will invest to rebuild it and adopt measures to encourage usage, such as providing free bus passes to under 25s, as well as making Britain among the most walking and cycling-friendly places in the world.

Jeremy Corbyn
Labour Party

There is a global climate emergency and people in Scotland and across the UK have rightly been calling for more ambition to tackle this issue and protect the future of our planet. Under the SNP, Scotland is leading the UK on helping consumers make more sustainable choices. We aim to phase out the need for new petrol and diesel cars and vans by 2032 – ahead of Westminster's 2040 target. Scotland was also the first country in the UK to commit to a deposit return scheme as part of our wider efforts to stop plastic containers ending up on our streets and in our seas. Our MPs at Westminster will also push the UK government to ditch their current 20% tax on people making their homes warmer through green energy improvements. Scotland is a world leader in tackling climate change – it's time the rest of the UK caught up.

Nicola Sturgeon
Scottish National Party

The climate emergency demands bold action. We all need to do our bit, but a big role the government can play is to make the green choice the easiest, cheapest choice.

Liberal Democrats will make it greener and cheaper to stay warm, with a 10-year programme to insulate every home in the country and investment in wind, solar and tidal energy so that 80% of electricity comes from renewables by 2030. We will require that all new homes generate at least as much energy as they use, including being fitted with solar panels.

We will cut VAT on electric vehicles and install more charging points, so that every new car is electric by 2030. And we'll encourage alternatives to driving or flying: restoring bus routes, introducing a national walking and cycling strategy, and improving our rail network.

We need a rapid plan to eliminate plastic pollution if our seas are to recover from the damage we've done. Liberal Democrats will end the UK's addiction to plastics, with a deposit return scheme for all food and drink bottles and containers and an end to the use of all non-essential non-recyclable single-use plastics within three years.

Jo Swinson
Liberal Democrats

In order to help people, live more sustainably, we will build 20,000 new homes. We will ensure that new build houses will be insulated to the highest standard and equipped with photovoltaics for electricity generation and solar heating. We will improve the infrastructure for Electric Vehicle Charging to make it more viable for people to buy EVs.

We will electrify the railways to allow more trains, thus improving commuter comfort and times. We will create a publicly-owned bus system which will decrease fares and mean that communities are better served.

We have called for a pioneering Plastic Bottle Deposit Scheme and our AMs have been fighting for these schemes to be rolled out in the Senedd.

Adam Price
Plaid Cymru

Our Green New Deal is about allowing people to live better lives, where the greenest options are the cheapest and most convenient.

We strongly believe in the idea of energy citizens, the idea that each and every citizen of the UK will be able to produce clean, renewable energy from their own home or business. And to do that it has to make financial sense and be financially beneficial. Through our Green New Deal we aim to meet most of our energy needs through the domestic production of renewable energy. This will in turn lead to the creation of millions of new jobs, in renewable energy, transport, land management and other sectors transformed by the transition to a net zero carbon economy. We will roll out solar panels and other forms of renewable domestic energy generation, giving one million households a year the means to generate a proportion of the energy they use. This will mean that 10 million homes are able to generate their own renewable energy by 2030.

On vehicles, we think electrification has a role to play, but we don't want to see a like for like replacement of all existing cars. We'll invest in a local transport revolution so taking public transit is the easiest option for the majority of journeys, alongside massive investment in walking and cycling – the truly zero carbon transport.

And yes, we'd support a plastic bottle deposit scheme – it's a no brainer for us.

Jonathan Bartley
Green Party

Conservatives will always support people to save – be it for your first home, to support your family or pass on to loved ones. It is vital that you can have confidence in these savings.

We want to make it easier for you to save. The Lifetime ISA offers help for people buying their first home or saving for later life. You can put in up to £4,000 each year, until you're 50. The government will add a 25% bonus to your savings, up to a maximum of £1,000 per year.

And keeping more of your earnings, through our tax cuts, will help you put some more of your money aside. Corbyn's assault on your income will only strangle your savings – and add an additional tax bill of £2,400 per person to pay for their irresponsible spending plans. Tax rises that he has hidden away include a marriage tax, stealth tax on drivers, a stealth tax on heating, higher inheritance tax, the pension tax and the small business tax.

Boris Johnson
Conservative Party

Our Real Living Wage and measures to boost pay and conditions will free up more money for people to begin to think about saving for their future. Under the Tories, home ownership is getting further out of reach for more and more people. We will reform Help to Buy to focus it on first-time buyers on ordinary incomes.



Jeremy Corbyn
Labour Party

The SNP believes that pensions are the most appropriate means of saving for retirement. That's why our MPs will call on the UK government to take further steps to extend auto-enrolment pension schemes, so that more low paid and self-employed workers can benefit from regular pension savings. Earlier this year, the SNP announced a plan to help first-time buyers get on the property ladder by lending them a chunk of their deposit. The new £150 million scheme provides loans of up to £25,000 to those who have managed to save up 5% of the value of their first home.

Nicola Sturgeon
Scottish National Party

We recognise that many people – especially young people – are not able to save enough for later in life. We will help remedy this by tackling insecure work and in-work poverty, thus boosting people's incomes and enabling them to save. We will also review how saving can be better encouraged through the savings allowance and other policies.

Jo Swinson
Liberal Democrats

Low interest rates have made it a difficult time for savers. We would review the personal savings allowance and look to ensure savers have a fair deal from the current banking set-up.

As we have already said, helping young people get on the housing ladder is vitally important, but savings schemes to help them shouldn't be exploited by people who already own homes. That's why we would continue to support various help to buy schemes but would refocus them so it was only available to first time buyers rather than being used to subsidise existing home-owners as is currently the case.

Adam Price
Plaid Cymru

Universal Basic Income payments will provide everyone with an additional £89 a week of income – people will be encouraged to save this.



Jonathan Bartley
Green Party

Q. Visits from bailiffs and intimidating debt collection letters are leaving many people feeling helpless and even suicidal. Would you update the law to introduce independent regulation of bailiffs and make these outdated debt letters fit for the 21st century?

Special question submitted by Martin's Money & Mental Health Policy Institute.

Problem debt is often difficult to escape and can have a devastating impact on mental health. We must help people who are suffering to find a sustainable, long-lasting plan to solve their debt problems. I am pleased that the Conservative Government has taken action by introducing a new 'breathing space' policy to help people manage their debt.

This scheme will give people a 60-day period in which interest and charges on their debts are frozen and enforcement action from creditors is paused. During this time, they will seek professional debt advice to find a sustainable solution with the headspace to identify the right debt solution for them. They can access a statutory debt repayment plan – a new debt solution that will extend the breathing space protections to debtors who commit to fully repaying their debts in a manageable timeline.

Together, these two aspects of the scheme will protect debtors from creditor action, help them get professional advice on their debt problems, and help them pay off their debts in a sustainable way.

Protecting mental health is a priority for this Government and we are determined to ensure that people are properly supported. We are expanding mental health services through the NHS Long Term Plan. Only Boris Johnson and the Conservatives will get Brexit done and keep our economy strong so we can focus on the people's priorities like the NHS.

Boris Johnson
Conservative Party

People in vulnerable situations clearly need better protection from aggressive bailiffs whose unscrupulous behaviour far too often causes significant stress and anxiety. Labour backs the calls for an independent regulator to crack down on rogue bailiffs, who are often pushing the law to its limits or even going beyond it.


Jeremy Corbyn
Labour Party

We need to avoid a heavy-handed approach, that often targets the less well off, when recovering debt. But the SNP is working hard right now to help people in Scotland avoid building up unsustainable debt in the first place. Following the introduction of a cap on interest rates and charges for pay day loans, our MPs at Westminster will push for the cap to be lowered further and call for a cap on credit card interest rates and unauthorised overdrafts to be introduced as soon as possible.


Nicola Sturgeon
Scottish National Party

We know that there is a strong link between financial problems and poor mental health. It is shocking that more than 100,000 people in problem debt attempt suicide every year.

Liberal Democrats will build a more compassionate culture towards those in debt by ending threatening debt collection practices, including making debt collection letters less threatening and setting up an independent regulator and complaints process.

We will also stop firms profiting from consumers' poor mental health by introducing a suite of measures to give power back to consumers.

Jo Swinson
Liberal Democrats

Yes. We need a responsible approach to debt and the current system simply isn't fit for purpose.

Day after day, our MPs and AMs have people in the constituency surgeries scared after receiving letters, calls and knocks on their door from people demanding money they simply do not have.

A lot of the time, these people simply need a helping hand not more fear and threats.

Adam Price
Plaid Cymru

Yes – we will explore how the bailiff industry could be better regulated. Green councillors have already been working to protect residents who have fallen into council tax arrears – particularly after cuts to council tax support – and have received intimidating letters from bailiffs.

Jonathan Bartley
Green Party

Q. What are your plans for the national minimum wage and the national living wage? Would your party commit to a real living wage, as set by the Living Wage Foundation? How would you protect the lower-paid self-employed – including those working in the gig economy? What is your view on zero-hours contracts?

Full-time employment is at a record high and we have created 3.7 million more jobs since 2010. The Conservatives also introduced the National Living Wage, and raised it to £8.21 this year – increasing the wage of a full-time worker on the NLW to £2,750 more than in 2016.

And we will go further – with a plan to end low pay entirely. We will increase the NLW to £10.50 by 2024, meaning a pay rise of £4,000 for four million people.

Zero hour contracts make up only 2.7% of all jobs and are the right choice for some. However, they can be abused, which is why we scrapped exclusivity clauses to give workers more flexibility and will ensure that workers have the right to request a more predictable contract and have other reasonable protections.

The Conservatives are also cutting taxes to put more money in your pocket. Not only have we raised the personal allowance to £12,500, saving the average taxpayer £1,205 since 2010, but we will now increase the national insurance threshold too – benefiting both employees and the self-employed.

In addition, our Manifesto sets out plans to launch a review into how we can better support self-employed people – including improving their access to finance and credit, making the tax system easier to navigate, and examining how better broadband can boost homeworking.

In contrast, it has become clear that Corbyn would tax everyone more and hit the innovators and entrepreneurs who support jobs and livelihoods across this country. Corbyn's extreme economic ideas will mean they would be forced to raise taxes by £2,400 for every taxpayer to fill the black hole in their plans. Only a majority Conservative government will get Brexit done and move forwards to focus on the priorities of voters – like increasing the living wage and cutting the cost of living.

Boris Johnson
Conservative Party

Labour is committed to a Real Living Wage of £10 per hour, above the current Living Wage Foundation recommendation – not the pretend "living wage" which the Conservatives introduced. The Real Living Wage will eradicate the scourge of in-work poverty which has risen under this government, and will give workers who earn the national minimum wage at least £9,000 more by 2024 than the Tories.

We will limit insecurity in self-employment. Free childcare and full-fibre broadband along with infrastructure investment will create a better business environment for self-employed people. Face-to-face lending and business support will be available through our Post Bank.

We will also seek to develop tailored support and protections for the self-employed, including: collective income protection insurance schemes, annual income assessments for those on universal credit, and better access to mortgages and pension schemes. We will tackle late payments that leave small businesses and the self-employed waiting months to be paid, including banning late payers from public procurement.

Jeremy Corbyn
Labour Party

Our MPs will fight for a Real Living Wage of over £10 an hour for all workers aged 18 and over. We will also fight for the rate paid to 16 to 18 year old apprentices should increase in line with the Real Living Wage. While control over the Minimum Wage is reserved to Westminster, the SNP has already taken action to ensure that all workers covered by the Scottish Government pay policy, including those in the NHS, have been paid at least the Real Living Wage.

In Government, the SNP has already committed to the Fair Work First criteria that means where possible government support and contracts will only be given to employers who provide the living wage, take action on gender pay gap and don't use exploitative zero hours contracts. We're leading the UK on this issue – with more than a quarter of the Real Living Wage employers across the UK based in Scotland.

Nicola Sturgeon
Scottish National Party

People should have secure jobs, with proper rights and fair pay. However, changes in technology and the nature of employment have outgrown the existing system of employment rights and protections. Liberal Democrats are the only party with a plan for 21st century work.

We will establish an independent review to consult on how to set a genuine Living Wage across all sectors – and pay it in all government departments and agencies, as well as encouraging other employers to do the same. And we will establish a powerful new Worker Protection Enforcement Authority to protect those in precarious work.

Flexible working arrangements can be good for both employers and workers – as long as workers are treated fairly. We will set a 20% higher minimum wage for workers on zero-hour contracts, and give them the right to request a fixed-hours contract after 12 months.

Jo Swinson
Liberal Democrats

All workers deserve a real living wage.

As part of new public procurement regulations, we will ensure that all public sector workers in Wales and those in the private sector, who work for business in receipt of public money, earn a real living wage.

Further, Plaid Cymru is opposed to zero hours contracts and has continuously tabled motions in the Senedd to ban them in Wales. These motions have been voted down constantly by the other parties including Labour.

Adam Price
Plaid Cymru

The Green Party will increase the Living Wage to £12 for all workers as part of its radical plans to tackle poverty and improve wellbeing. The higher rate for the Green Living Wage compared with all other previous suggestions comes from a more realistic estimate of housing costs for families and the need for a buffer for unexpected and seasonal costs, like home repairs and school uniforms. The proposals also make a commitment to extending the £12 living wage to those under the ages of 18, 21, and 25, and to include apprentices, to end the discrimination against young workers and trainees.

We will review current employment law to close loopholes that allow employers to deny gig economy and low income workers key rights. We will ensure that everyone always receives at least the living wage, and has job security, sick leave, holiday pay and pension provision.


Jonathan Bartley
Green Party

Q. The Government bailed out the banks during the financial crisis, but not the 100,000s of innocent victims of pre-crisis lending, many of whom had their mortgages sold by the Government to unregulated lenders. The regulator can't help the vast majority, who don't meet affordability rules introduced after the crisis and are now locked into hideous rates. Will your Government finally sit up and take responsibility, and what would you do to free them? Will you block any further sales of their mortgages to financiers that don't offer any other mortgage products?

It is not right for families to be locked in to expensive mortgage products when more affordable rates are available in a competitive market. Like the rest of us, so called 'mortgage prisoners' should be able to move to new, cheaper providers at the end of their term, and I'm glad that the FCA and the Treasury are looking into how to build on the changes made earlier this year, that benefitted thousands of people, to find a solution for mortgage prisoners with inactive lenders once and for all. If re-elected I will be strongly encouraging lenders to pull out all the stops to end this injustice.

There are wider issues with getting access to mortgages which we want to address too. In our Manifesto I set out plans to support the two million people currently renting privately who could comfortably afford a mortgage but struggle to save for the required deposit. Banks require a much larger deposit today than they did before the financial crash. By bringing together institutional investors like pension funds, who desire long-term stable returns, we want to encourage 95% mortgages on long term fixed-rates. This will make it possible for more future homeowners to access secure mortgages at a fixed rate of interest. This will help more people to put down roots and invest in their communities, without the fear of spikes in interest rates.

Boris Johnson
Conservative Party

Labour MPs have done important work on the APPG on Mortgage Prisoners, and we will look seriously at this issue in government with a view to finding a solution for all those affected by this situation.



Jeremy Corbyn
Labour Party

No one should be adversely impacted by the sale of their mortgages and any sale must be to a responsible lender that is approved. People cannot be penalised twice – the first due to a crash not of their making, and again due to the sale of their mortgage by the UK Government.

Nicola Sturgeon
Scottish National Party

It is only fair that the thousands of people affected by the crash of the mortgage market get the help they need to overcome their burden. We support the creation of an official review into the issue to identify the necessary policy responses. In the meantime, further sales of mortgages to non-FCA-regulated firms should be stopped, and more flexible rules should be introduced for mortgage prisoners affected by the financial crash.

Jo Swinson
Liberal Democrats

It is completely unacceptable that because of the irresponsibility of the big banks people are continuing to suffer. The damage they did to our economy 10 years ago is still being felt across our communities, but this is a direct result of their recklessness coupled with bad government policy.

It is welcome news that some building societies are looking to offer an innovative approach to deliver a way out, but what we need is the Westminster Government to step up and help these mortgage prisoners out. A first step would be to listen to the FCA recommendations to relax affordability rules for those trapped, but if necessary, the Government should take a more widespread approach to the regulation of the mortgage industry.

We would also make sure a fund is set up to help those at risk of losing their home because of this awful situation.

Adam Price
Plaid Cymru

We are committed to setting up a network of regional community banks, based on the mutual model. These banks will have a duty to provide services, particularly loans, in the public interest.

We will explore whether the mortgages of mortgage prisoners can in time be transferred to these new community banks, so that the mortgages can be administered in the public interest, rather than for private gain by financiers.

Jonathan Bartley
Green Party

As Conservatives, we will always protect pensioners. Thanks to our 'triple lock', next year the full basic State Pension will be £1,900 higher than in 2010.

In our Manifesto, we have committed to maintaining the 'triple lock', meaning that the State Pension will continue to rise by the highest of wages, inflation or 2.5 percent. This means the full State Pension will be almost £1,000 higher a year by the end of the next Parliament – rising to over £10,000 a year.

And we will continue with our automatic enrolment revolution. Since the policy was introduced in 2012, over 10 million people have now been automatically enrolled, meaning that almost 8 in 10 private sector workers are saving into a workplace pension.

We will also create pensions dashboard, putting pensions information online so it is easily accessible and everyone can make an informed decision about their savings, and introduce stronger protections against pensions being plundered by reckless bosses.

In contrast, Corbyn's Labour Party would hammer your savings through nationalising the assets that pension funds own. Couple this with a financial transaction tax and 10 million savers could lose an average of over £11,000 from their pensions and be forced to delay retirement by almost three and a half years.


Boris Johnson
Conservative Party

Under the Tories, 400,000 pensioners have been pushed into poverty. Labour will abandon the Tories' plans to raise the State Pension age, leaving it at 66. We will review retirement ages for physically arduous and stressful occupations, including shift workers, in the public and private sectors.

We will maintain the 'triple lock' and guarantee the winter fuel payment, free TV licences and free bus passes as universal benefits. We will stop people being auto-enrolled into rip-off schemes and seek to widen and expand access for more low-income and self-employed workers. We will establish an independent Pensions' Commission, modelled on the Low Pay Commission, to recommend target levels for workplace pensions. We will create a single, comprehensive and publicly run pensions dashboard that is fully transparent, including information about costs and charges. We will ensure that the pensions of UK citizens living overseas rise in line with pensions in Britain.

Jeremy Corbyn
Labour Party

The SNP will always protect the Triple Lock, ensuring that pensions continue to rise by inflation, earnings or 2.5 per cent – whatever is highest. The Westminster parties claimed that staying in the UK would protect pensions. The UK Government have since removed pension entitlement from WASPI women, and some Tories are openly suggesting raising the state pension age to 75. We will continue to fight these injustices tooth and nail. Recently, SNP members backed plans for an independent Scottish State Pension to meet the OECD average that currently sits at 62% of working income – workers in the UK can expect just 29% of what they earned at work.

Nicola Sturgeon
Scottish National Party

Everybody should have enough to live on when they retire. Liberal Democrats introduced the Triple Lock on the state pension, to ensure pensioners get a fair increase every year, and we will retain it.

We will introduce the "pensions dashboard", which is now overdue, putting in place safeguards to protect personal data and high-quality guidance to help people make the best use of the information to plan for their future.

Jo Swinson
Liberal Democrats

Protecting pensioners, many of whom find themselves in poverty despite contributing to our society for years, is a priority. We will maintain the triple lock on state pensions.

The BBC would be also required to reverse its cut to the free TV licence.

Ensuring older people maintain their independence is crucial. That means ensuring the free bus pass is protected.

Adam Price
Plaid Cymru

As part of our rollout of the Universal Basic Income, pensioners will receive an increased weekly payment totalling £178. This payment will be increased for lone pensioners.

Jonathan Bartley
Green Party

Q. Despite rising rail fares, many commuters are still finding that they face significant delays, cancellations and overcrowding – not to mention that ticketing is overly complicated and not up to speed with the available technology and new ways of working. What would you do to make sure rail travel is reliable and affordable?

Reliable, affordable rail services are absolutely crucial to communities across our country. When I was Mayor of London, I saw up close the difference that a good public transport system can make, and now I want towns and cities right across the country to enjoy similar benefits.

The Conservatives have already taken a lot of action on rail fares. We've introduced new railcards for 16-17 year olds, giving them up to half off the price of rail travel. And we've introduced a brand new 26-30 Railcard, which means discounted travel is now available for a whole generation of people. If we're elected, we'll also introduce a new Veterans Railcard.

But we know there's a lot more to do to improve reliability for passengers. We're changing the rules so that trains will now be considered late even if they are just a minute behind schedule – rather than the 5 or 10 minutes as it was previously. With better information, we can hold train operators to account and make sure they're delivering as they should for passengers.

We will also connect more towns to the railway, funding significant new infrastructure projects to increase speed and capacity like Northern Powerhouse Rail and the Midlands Hub, and making life easier for passengers by rolling out more contactless pay-as-you-go across the country.

By levelling up the railways across the country, we will renew the ties that bind our communities together and unleash Britain's brilliant potential.

Meanwhile, the latest strike from the militant RMT is a taste of things to come if Corbyn takes power. Corbyn wants to scrap all trade unions laws so his union baron bankrollers can strike at will, whenever and wherever they want, causing misery and disruption for millions.

The Conservative Party will introduce new laws to ensure that the railways keep on running even if militant unions go on strike. Only the Conservatives will get Brexit done so we can move on and focus on improving our public services.

Boris Johnson
Conservative Party

Labour will bring our railways into democratic, public ownership. This will enable us to make fares simpler and more affordable, rebuild the fragmented railways as a nationally integrated public service and cut the wastage caused by operators seeking private profit.

Our publicly owned rail company will steer network planning and investments. It will co-ordinate mainline upgrades, resignalling, rolling stock replacement and major projects. We will implement a full, rolling programme of electrification. Our model will ensure continuity of skills, jobs and supply chain capacity to reduce costs, improve productivity and support the economic benefits of Labour's Green Industrial Revolution.

We will introduce a long-term investment plan including delivering Crossrail for the North as part of improved connectivity across the northern regions. We will consult with local communities to reopen branch lines. We will also unlock capacity and extend high-speed rail networks nationwide by completing the full HS2 route to Scotland, taking full account of the environmental impacts of different route options. We will deliver rail electrification and expansion across the whole country, including in Wales.

Jeremy Corbyn
Labour Party

In Government, the SNP is helping keep rail fares down. Around 60% of the cost of running Scotland's railways is met through government subsidy – in England the figure is around 20%. But we all know that the way the rail network is run – using a model of franchise contracts to run services while the infrastructure sits with Network Rail – isn't working. We want Scotland's rail services to be significantly better and significantly greener into the bargain. Our MPs will push for full Scottish public sector control of the structure, governance and operation of the Scottish railway system. The SNP will continue to insist our railways are run here in Scotland and that they can be run by the public sector giving commuters best value for money.


Nicola Sturgeon
Scottish National Party

Liberal Democrats will improve the UK's railways to provide reliable and affordable train services. We will freeze rail fares for commuters and season ticket holders for the next five years, while fixing the broken fares and ticketing system.

We will cancel the 2.7% rail fare increase currently planned for January 2020, and freeze commuter fares and season tickets for the entirety of the next five years. This will save season ticket holders across the UK hundreds or thousands of pounds.

We will overhaul the ticketing system to make it simpler, with season tickets for part-time commuters and early-bird fares. And we will require all rail franchises to compensate passengers for delays of 15 minutes or more.

Jo Swinson
Liberal Democrats

Plaid Cymru believes that Wales deserves a rail service fit for a 21st century European nation.

The Labour Welsh Government recently took over the running of the Welsh rail network and have failed to deliver an improved service through their work with private rail companies.

This isn't helped by the fact Wales has not had its fair share of rail investment. Despite having 11 per cent of the track, we only get 1 per cent of the money spent on rail infrastructure.

Plaid Cymru MPs would fight to fix that situation.

As a priority we would look to electrify all major rail lines in Wales by 2030. We will complete the planned electrification of the South Wales Valley Lines. The next line to be electrified should be the North Wales Coast Line. We will build a super-Metro for south-east Wales with new stations acting as development hubs.

We will look to integrate public transport to ensure that travel on Wales public transport can be made as simple as possible.

Capacity also needs to be significantly increased on Welsh rail lines. Currently many passengers are left behind on stations due to overcrowded trains.

We will also look to deliver the new Swansea Bay and Western Valleys Metro, and reopen rail services for the Amman, Swansea, Neath and Dulais Valleys.

A metro for north-east Wales and relocate the Chester Transport for Wales Depot to the north of Wales would also be a priority.

For anyone who has tried to travel from the north to the south of Wales will know how bad our rail network is. That's why we will create a trans-Wales railway: connecting Wales' coastal communities by re-opening the Carmarthen to Aberystwyth line together with a second phase linking our communities from north to south as well as a Cross-Rail for the Valleys, from Porth to Pontypool.

Adam Price
Plaid Cymru

We want to make travelling by public transport cheaper than travelling by car, by reducing the cost of travelling by train (by 20%) and bus (40%). We'll also bring our rail network up to scratch, electrifying all rail routes that connect cities and creating a government-owned rolling stock company which would invest in a fleet of new electric trains to run on newly electrified lines. Electric trains are twice as reliable as other trains, leading to less delays and more reliable rail travel. This will form part of a £12 billion per year investment in our railways, to create a new golden age of train travel.

Jonathan Bartley
Green Party

Q. This year, Wales brought in measures to help vulnerable consumers by standardising the 'SMI' council tax discount process. Now everyone in Wales has correct and consistent information on the discount and one backdating policy across all councils. Sadly, the same is not true elsewhere – would your party commit to helping eligible people claim this life-changing discount across the rest of Great Britain?

We are always looking at new ways to help people access the support they are entitled to.

No one should have to pay more tax than they are meant to, which is why the Government published a guide in April to help people understand the council tax savings they are eligible for, which included details of discounts for disabled people.

People who are severely mentally impaired are not included when working out council tax, and some carers are also exempt. There is also a disabled band reduction scheme if you need a larger property because of your disability.

In addition, we invest hundreds of millions a year in the Disabled Facilities Grant which funds adaptations to people's homes.

Boris Johnson
Conservative Party

UK Labour applauds measures taken by the Labour government in Wales to the standardise this process. There is no specific manifesto pledge on this issue but we would look at it in government, and look at the Welsh model, with a view to ensuring that all those eligible for a discount have easy access to accurate information.

Jeremy Corbyn
Labour Party

Council Tax is a local tax, meaning it is up to individual councils to ensure they apply the law correctly. We recognise the importance of this discount and Scotland's Public Finance Minister, Kate Forbes MSP, is already working with MoneySavingExpert and the Convention of Scottish Local Authorities to develop a standardised application for people entitled to the SMI discount for everyone in Scotland.

Nicola Sturgeon
Scottish National Party

Yes. It is right that vulnerable people with a severe mental impairment are entitled to a council tax reduction, but we need to make sure they actually get what they are entitled to. MSE's research showing that tens of thousands miss out on the reduction makes it clear that we need urgent changes to make sure everyone who is eligible gets this help.

Liberal Democrats are committed to improving everyone's wellbeing, and that demands a particular focus on the most vulnerable. To that end, we will also reinstate the Independent Living Fund and reverse the cuts to Employment Support Allowance for those in the work-related activity group.

Jo Swinson
Liberal Democrats

Adam Price did not respond to this question as the work has been done in Wales.

Adam Price
Plaid Cymru

We are committed to replacing Council Tax with a Land Value Tax, directed at land owners. As part of the rollout of this new policy we will absolutely make sure that information about exemptions (including an SMI discount, carried through into the new system) is clearly communicated and people are supported to claim it.

Jonathan Bartley
Green Party

This is a long-term problem, and it requires a long-term solution. Successive governments have failed to properly address this issue, in part because people have used social care as a political football ahead of elections. More recently, the impasse in Parliament over Brexit has made it harder to make any progress. We must break this deadlock and move things forward.

In our Manifesto we have committed to an ambitious three-point plan to address the social care challenge and give people across our country the dignity and security they deserve.

First, we will stabilise the current social care system and provide extra support to people of all ages who need it right now. This means supporting councils and ensuring they have the funds they need to address social care.

Secondly, we will urgently work across Parliament to find a cross-party consensus that addresses the significant and complex challenges we face. This process will begin as soon as the next Parliament is established, and we will bring forward an answer that solves the problem, commands the widest possible support, and stands the test of time.

The third point of our plan is that no one needing care will have to sell their home to pay for it.

This three-point plan – stabilising the current system, immediately securing cross-party consensus for a long-term solution, and guaranteeing that no one will have to sell their home to pay for care – will provide certainty and security for our older population.

Meanwhile, Labour's four-day week would hit staff working in social care. Dedicated and hardworking staff would find themselves working up to 2.5 million unpaid hours a year under Labour's plans. Our NHS staff can't afford the cost of Corbyn.

Boris Johnson
Conservative Party

Almost £8 billion has been lost from social care budgets since 2010 due to Conservative government cuts. The current care system is at risk of collapse. A Labour government will build a comprehensive National Care Service for England. We will provide community-based, person-centred support, underpinned by the principles of ethical care and independent living. We will provide free personal care, beginning with investments to ensure that older people have their personal care needs met, with the ambition to extend this provision to all working-age adults.

We will develop eligibility criteria that ensures our service works for everyone, including people with complex conditions like dementia. We will ensure no one ever again needs to face catastrophic care costs of more than £100,000 for the care they need in old age, which we will underscore with a lifetime cap on personal contributions to care costs. We will also invest in other social care packages to reverse the damage done by Conservative cuts and provide additional care packages to support both older people and working-age adults living independently in their own homes.

Labour will invest to end the social care crisis, end 15-minute care visits and provide care workers with paid travel time, access to training and an option to choose regular hours. We will increase the Carer's Allowance for unpaid full-time carers.

Like all of our manifesto, this investment in our future will be funded from measures to ensure the top 5% of earners and corporations contribute a little more, though corporation tax levels will remain below what they were in 2010.

Jeremy Corbyn
Labour Party

Free personal care for older people is one of the landmark achievements of devolution. The SNP has now gone further, and expanded free personal care to people of all ages who are assessed as requiring it – regardless of their age, condition, capital or income – backed up with £30 million of new funding to local authorities across Scotland. Since the SNP has been in Government, it has been possible for more people requiring care to be cared for in their own homes. In 2014, Scotland became the only UK nation to legislate for the integration of Health and Social Care bodies, and there are now 31 Health and Social Care Partnership areas in Scotland, managing more than £8 billion of resources. Attracting and retaining the right staff is key to delivering quality care. That's why we are providing funding to enable adult social care workers to be paid the Scottish Living Wage – benefitting up to 40,000 care workers.

Nicola Sturgeon
Scottish National Party

We need to fix our social care system so that people do not lose their dignity when they grow old or get ill.

Liberal Democrats will urgently invest to plug immediate funding gaps in social care with 1p on income tax. We will also establish a cross-party health and social care convention which builds on the existing body of work from previous conventions, select committees and the 2018 citizens' assembly on healthcare to find a secure and sustainable future for social care. A cap on cost of care based on the Care Act 2014 would be a key starting point for Liberal Democrat participants in cross-party convention.

Liberal Democrats would also create a new Professional Body for Care Workers to promote clear career pathways, ensure ongoing training and development, with improved pay structures. We would also raise the professional standards for care staff by providing support for ongoing training of care workers with the goal of improving retention and raising the status of caring.

87,000 people from other EU countries work in adult social care in England. Liberal Democrats will stop Brexit and save freedom of movement, which is vital to the social care sector.

Jo Swinson
Liberal Democrats

Led by health and social care professionals, Plaid Cymru has done detailed work on the development of a National Health & Care Service, to create a system that, like our health service would deliver care for those that need it free at the point of use.

We propose abolishing all social care charges, including those for non-residential care, and believe social care should be free at the point of need, paid for through general taxation.

This issue is devolved to Wales, Scotland and Northern Ireland. The Scottish Government has already succeeded in delivering free social care. We are extremely disappointed that the Labour Government in Wales has failed to deliver a similar system and will be pushing them to do so.

Adam Price
Plaid Cymru

Addressing the social care crisis needs to be one of key priorities of any government entering Downing Street. Recognising this, we will provide an additional £4.5 billion a year to fund councils to provide free personal social care to people over 65 who need support in their own homes. This model has been in place in Scotland since 2001 and has helped millions of people be cared for in their own homes – it's time to extend this right to free home care to pensioners in England (care in Wales is devolved to the National Assembly for Wales). We will also explore how this free social care at home could be extended to everyone who needs it, regardless of age.

Jonathan Bartley
Green Party

As Conservatives, we are dedicated to supporting our pensioners.

This is why a Conservative Government created and implemented the triple lock on the State Pension – and will maintain it for the entirety of the next Parliament.

But we need to recognise that life expectancy is rising and people should receive their State Pension equally. That is why successive governments – of different colours – have increased the State Pension age and legislated to equalise the age at which men and women receive their pensions.

And these governments have all worked hard to communicate these changes with people affected. Nearly six million letters were sent out between 2012 and 2013 as part of the awareness campaign informing people of the changes. The High Court has ruled that the changes are not discriminatory and were communicated properly. No one had their state retirement age extended by more than 18 months.

Corbyn is the one who would put pensions at risk – his pension tax could see pensions reduced by £11,000 – impacting up to 10 million savers across the country. Instead, the Conservatives will provide deliverable support, protecting the triple lock and winter fuel payments and maintaining a strong economy, something that would all be put at risk by Corbyn's Labour.

Boris Johnson
Conservative Party

Labour will compensate women who lost pension money as a result of changes to the pension age as this is a historic injustice which deserves to be redressed. There are two sections to the compensation package, based on the 1995 and 2011 changes, and payouts will vary dependent on age. The maximum compensation offered is £31,300 and the average compensation is £15,380.

Jeremy Corbyn
Labour Party

SNP MPs at Westminster have been at the forefront of the WASPI campaign in their efforts to secure fairness for women affected by this gross injustice. SNP-commissioned research found that it would cost £8 billion to reverse the 2011 changes and give WASPI women more time to prepare – significantly less than the £30 billion suggested by the UK Government. Our MPs will hold the UK government's feet to the fire and demand this shambolic handling of the notification process for these women is put right immediately.

Nicola Sturgeon
Scottish National Party

Successive Governments failed to adequately communicate to women the changes made to the state pension age since 1995. This has meant that many women have not been able to plan effectively for the end of their careers. In some cases, they have had to work beyond a time when they are able, despite having a full pension contribution record.

Liberal Democrats will make sure that women born in the 1950s are properly compensated for the failure of government to properly notify them of changes to the state pension age, in line with the recommendations of the parliamentary ombudsman.

Jo Swinson
Liberal Democrats

In Westminster and local campaign groups, Plaid Cymru have worked hand-in-hand with the WASPI women of Wales, leading the fight for a fair deal for their futures.

We support the WASPI campaign and would provide compensation to those effected.

Adam Price
Plaid Cymru

With a view to all adults being in receipt of their full rate of Universal Basic Income by 2025. With the first tranche of people to receive it being women born in the 1950s. These women have been penalised by unnecessarily abrupt changes to the pension age brought in by the Coalition Government and it is right they are first to feel the benefits of UBI.

Jonathan Bartley
Green Party

Q. What are your plans for the future of student finance? If you're keeping the current system, will you rename 'student loans' a 'graduate contribution system'? Would you make sure that students and parents are explicitly aware of where there is an 'expected parental contribution' towards living costs – when the Government assumes they will plug the gap in finance left after the means-testing of maintenance loans?

We need a system that's fair and balanced. It needs to be affordable to graduates, so we've made sure nobody starts paying their loan back until they can afford it and any outstanding debt gets written off after 30 years.

I'm proud of what the Conservative Party has achieved for students. A record number of disadvantaged people are going to university. We're making sure no one is held back from their ambitions. We've got some of the best universities in the world. And we've encouraged more people than ever before into university.

But I know the system needs improving. That's why, in the Conservative Manifesto, we've committed to looking into how we can reduce the burden of debt on students while still being fair to taxpayers.

Be in no doubt, the answer to student finance is not Corbyn's Labour. Jeremy Corbyn wants to scrap tuition fees and this would be catastrophic. It would disproportionately benefit high earning graduations who repay more of their loan – which isn't fair. It would lead to student number controls – which isn't fair. It would most likely be disadvantaged students who suffer the most – which isn't fair.

Boris Johnson
Conservative Party

Labour will scrap tuition fees to ensure that education is a right, not a privilege. We will restore maintenance grants, ensuring that more students can focus on their education without worrying about living costs.



Jeremy Corbyn
Labour Party

The SNP is the party of free education. We will never introduce backdoor graduate taxes. Under the SNP in Scotland access to college and university will always be free – no ifs, no buts.



Nicola Sturgeon
Scottish National Party

To support the poorest students and ensure that living costs are not a barrier to disadvantaged young people that want to study at university, we will reinstate maintenance grants for the least well-off students.

We will also establish a review of higher education finance to consider any necessary reforms in the light of the latest evidence of the impact of the existing financing system on access, participation and quality, and make sure there are no more retrospective raising of rates or selling-off of loans to private companies.

And we will ensure that all universities work to widen participation by disadvantaged and underrepresented groups across the sector, prioritising their work with students in schools and colleges, and require every university to be transparent about selection criteria.

Jo Swinson
Liberal Democrats

Plaid Cymru believes that higher education should be free for all, and we will continue to work towards this aim. Another guiding principle is our determination to address the long term brain drain of young people out of Wales. Forty per cent of all Welsh students left Wales in the past year.

Plaid Cymru will undertake a review of the funding offer for Welsh domiciled undergraduate and postgraduate students, in respect of both tuition fees and living costs. We will provide a subsidy to students resident in Wales who wish to study in Wales. Target groups and those studying subjects vital to the Welsh economy and public goals will pay no tuition fees in Wales, including those taking up key healthcare posts, studying science, engineering and technology subjects and students from particularly challenging backgrounds.

Adam Price
Plaid Cymru

Education should be about nurturing potential and inspiring a love of learning. For this reason we will fully fund every higher education student and scrap undergraduate tuition fees. University will be fully accessible, with courses being offered as learning experiences, not as pre-work training. We will also write off existing debt for former students who studied under the £9k tuition fee regime.

Jonathan Bartley
Green Party
Each leader's full response
If you'd rather read the replies a different way, in this part we've copied the answers from the questions above and put them into sections, so you can read each party's views in one go.
For all the latest deals, guides and loopholes simply sign up today – it's spam-free!
MSE Forum
Join the MSE Forum discussion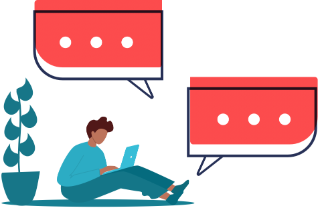 Have your say
This is an open discussion and the comments do not represent the views of MSE. We want everyone to enjoy using our site but spam, bullying and offensive comments will not be tolerated. Posts may be deleted and repeat offenders blocked at our discretion. Please contact fbteam@moneysavingexpert.com if you wish to report any comments.
Update: We are aware that some users may currently be having issues seeing the comments and we're working on it.