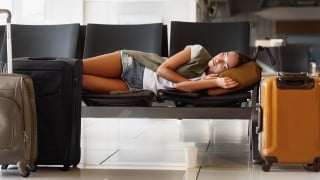 Holiday Rights
ATOL, ABTA, cancellations & delays explained
Your holiday's booked, you're counting down the days. But what happens if something goes wrong? Here we have your key rights covered, from ATOL and ABTA to when to get insurance and what to do if you need to cancel.
Protect yourself BEFORE you book
Most only find out their rights when something goes wrong. But if you know at the outset, before you book, you could save yourself hassle later down the line.
Argh! The firm's gone bust – what protection do I have?
It might be the airline, hotel, tour operator or travel agent. Whichever has gone bust, don't panic, as there may be a way out. What you do and what you're entitled to depends on the type of holiday you've booked, whether you've booked it with a UK-registered agent or operator and what it includes (for example, air travel or not). We've full help depending on your holiday type below.
Before we get into it, we've focused on protection via Government schemes, via the travel industry or from your card firm or travel insurer. In theory, if a firm goes bust, administrators are appointed to split whatever cash is left among those it owes money to, such as customers. However, in reality customers are so far down the pecking order they rarely get anything back.
If you've booked a package including a flight with a UK-registered firm, you should be covered by ATOL. Double-check that's the case. If it is, the step-by-step help below is for you. If it's not, you'll need to see the other options.

If you're covered, you should have an ATOL certificate, usually attached via email or posted with your booking, and you should see the logo above on it. It details what is protected – for example, 'package holiday to Cancun for 14 nights'.

ATOL ensures you don't lose out financially if a travel firm you've booked with goes bust. This could mean refunding the holiday's cost, or reimbursing you for alternative arrangements you had to make if you were away at the time.

What to do if you're still in the UK

A hotel or airline going bust doesn't always result in a ruined holiday.

If the airline, hotel, hire firms or other service provider has gone bust... then the tour operator – if you've used one – should find you an alternative flight/room/etc or give you a full refund for the holiday.

But even if all seems OK, check with ATOL in case it has any additional information.

If you booked via a travel agent and there is no tour operator then check with your agent what is happening – under travel agent protection, it should ensure you can continue your holiday as planned (just with a different flight/room/etc) or get a refund.

If the tour operator has gone bust, check with ATOL. See its list of failed providers which should include what to do, as your firm should be on there.

It may be able to find another operator to take over your trip if elements such as your hotel haven't been paid, but this is rare and not guaranteed.

It may be that flights and hotels are still valid so check directly with the airline and accommodation to be safe. Then...

If your holiday is still on... great. Enjoy the beach, slopes, city or whatever else you're doing.


If your holiday is off (whether it was your choice or not), you're entitled to a refund. Again, ATOL's list of failed providers should be your first port of call for info on how to claim. It should also include or link to guidance to filling out the claim form.

Bear in mind though that while ATOL protection may mean you get a refund for your flight and/or package holiday, it won't cover other elements booked separately that you can't use if your holiday is off – for example, if you've booked separate hotels or car hire. See our section below on consequential loss for what to do in this scenario.

Also check your travel insurance policy to see if you can claim through that, or if those elements are refundable anyway.

Note, sometimes ATOL agrees with credit card firms that they'll pay out instead of you being able to claim under the travel protection scheme. If this affects you, you should be told about what to do.

What to do if you're already away

There's no need to panic – the rest of your holiday may be valid, otherwise there'll be cover in place so you don't lose out.

Step 1: Check if your hotel and flight home are still valid with whichever firm is still trading – this could be with a holiday rep at your hotel. If there's a trading tour operator, start there. If not, try the hotel or airline. If you're lucky everything may still be OK, eg, you're moved to another flight by the tour operator. ATOL should arrange payment so you shouldn't have to do anything.

Step 2: If the tour operator has gone bust, check with ATOL. It'll tell you if it's managed to find another tour operator to take over, if any element is likely to be valid (though you could check directly) or if it has found a replacement flight/hotel/etc.

Step 3: If it's not sorted, claim via the ATOL website. When a company goes under, ATOL puts full details of what to do and how to claim, including a claim form, in its list of failed providers. It includes how to fill out the claim form and the documents you'll need to go with it (eg, receipts).

Note, sometimes ATOL agrees with credit card firms that they'll pay out instead of you being able to claim under the travel protection scheme. If this affects you, you'll be told in the guidance attached to the claim forms and you'll need to make a claim to your credit card provider directly. There should be template letters to help though.

Step 4: Keep all your receipts – you'll be reimbursed up to the cost of the original booking. You can claim back any costs you've incurred to replace the elements of your holiday that have fallen through, if you have to sort them – for example, if you need to buy new plane tickets home.

If you've booked a holiday without air travel – a cruise, train or self-drive break – look for ABTA (see the logo, right) or other travel association protection. ABTA isn't the only travel association, but it is the biggest. If you buy a holiday through one of its members, you'll be protected if the firm goes bust – much in the same way as you are with ATOL.

Step 1: Check your booking, if still in the UK. Check with the tour operator first if you used one – if it's still trading. If an element of your trip has gone bust such as the airline, the tour operator should sort it out for you. If the tour operator itself has gone bust, the holiday will likely be cancelled and you'll need to claim via the travel association.

Step 2: If you're already away and something goes wrong, ABTA should look after you. Whether it's the hotel or airline, ABTA should arrange a replacement. You shouldn't need to buy anything, though in the rare occasions that you need to buy new tickets to get home, for example, ensure you keep receipts and full details of what you pay.

Step 3: If required, submit a claim through the ABTA website. Fill in the claim form and submit it via the ABTA website. Make sure you have your booking documents to go with your claim, and any details you think might be relevant.

A limited number of airlines may offer ATOL protection, usually because they sell holidays too. However, most flight-only bookings are usually excluded. So your options come down to how you pay.

If you paid by credit card (the whole amount or part of it)

If your booking cost £100 or more and you booked directly with the airline or hotel (even if you put just 1p of it on a credit card), under Section 75 of the Consumer Credit Act, credit card firms are jointly liable with retailers if something goes wrong – such as a firm going bust – meaning you may be able to get a refund from the card provider.

To help, you can use our template letter to file a claim with your credit card provider – our Section 75 guide has full details.

While Section 75 is more powerful, Visa, Mastercard and Amex credit cards also have 'chargeback' protection (explained below). It may be worth using chargeback to claim as well, as some banks let you do both. If you want to do this, check with your bank to see if it'll let you.

If you paid by debit card or on credit for less than £100

Here, Section 75 doesn't apply, but you may be able to claim on the chargeback scheme, where your bank or card firm gets your cash back from the retailer's bank if something goes wrong. This is not a legal requirement, it's a customer service promise, but worth trying.

If you paid using a Visa or Amex card you must claim within 120 days of becoming aware your booking (or parts of it) won't be provided.

If you paid on a Mastercard, the deadline for making a claim is 120 days after the date the holiday was due to start.

We've a chargeback refund template letter to help you claim. Do bear in mind though that even if you're able to put in a claim, its success is not guaranteed. See our Chargeback guide for more help.

If you paid by PayPal

You're covered by its buyer protection scheme, but only if you raise a dispute within 180 days of paying.

If you paid by bank transfer, cash or other methods

Sadly, there's little you can do using any of the protections mentioned above.

It's worth checking if you're able to make a claim on your travel insurance. But unless you bought a 'company failure' add-on, you may not be covered. If you can claim, make sure you keep hold of any receipts and paperwork to speed up the process.
I can't travel due to a major incident – eg, extreme weather, natural disaster, terrorism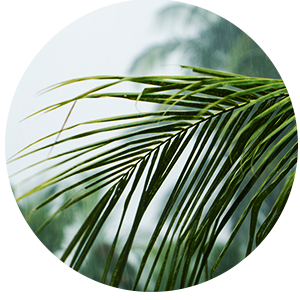 A significant event such as these can lead the Foreign and Commonwealth Office to warn against all but essential travel to affected areas or leave you unable to travel due to grounded flights or other transport.
Often airlines or transport companies offer refunds or alternative arrangements to passengers when major events occur.
Under EU regulations, where the flight departed from a UK/EU airport regardless of the airline OR where a UK/EU airline landed at a UK/EU airport, you're entitled to the following (EU airports include those in Iceland, Liechtenstein, Norway and Switzerland):

If flights are cancelled: Airlines must give you a full refund of any unused ticket or offer suitable alternative flights. For full details of how to claim and your rights, see Flight Cancellations.

If flights are delayed: You're only entitled to compensation if the delay was caused by something within the airline's control. Extraordinary circumstances aren't covered, and airlines may well classify severe weather conditions as an extraordinary circumstance.

You can still try asking the airline if it'll compensate you – and if it turns you down and you disagree with the decision, you can challenge it. European guidelines state that the airline must prove there were extraordinary circumstances and it took all reasonable steps to avoid them.

If your departure is delayed by over five hours, you can choose not to travel on the delayed flight and get a refund for that trip and for later flights on the same ticket. For full details on your rights, see our Flight Delays guide.

You're sometimes entitled to assistance at the airport. If you're already at the airport, the airline must provide reasonable care in the form of food and drinks, plus somewhere to stay if the delay or cancellation means you're stuck overnight.

This applies if you're delayed by more than two hours on very short haul flights (eg, Paris), three hours on short or medium haul (eg, Rome, Athens) and four hours on long haul (eg, New York, Tokyo). For example, when a volcanic ash cloud affected flights across Europe and Iceland in 2010, airlines put people up for several days until flights home were available.

Contact an airline representative first if you're going to be stranded overnight – the company should sort things out for you. If not, keep receipts for any essentials (non-extravagant food, drink and accommodation) and claim from the airline when you're home.

What if the flight doesn't take off in the UK/EU, or it's a non-UK/EU airline landing in the UK/EU?

You won't be covered by EU rules. However, most airlines base their terms on recommendations from the International Air Transport Association. This means that in the event of a delay, you're usually offered a choice between a later flight, mutually agreed alternative transportation or a refund.

There may be a way to get compensation if similar schemes exist, eg, in New Zealand, under the Civil Aviation Act, airlines are liable for 'damage caused by delay'. Alternatively, you could make a complaint to the airline or be entitled to compensation under your travel insurance policy. Insurance policies vary though so check – it's not guaranteed and often where it is available, it's limited. See more on the flight delay rules.

When major incidents happen, tour operators often step in to help those travelling or those due to travel so your first port of call should be to contact the operator.

For example, in 2010 when an Icelandic volcano erupted and its ash cloud caused flight delays and cancellations, those with package holiday bookings were offered alternative transport whether abroad or in the UK, or even an alternative holiday. If not, they got a full refund.

This is standard practice for tour operators when incidents occur, so if you're caught up in one, don't panic.

If your tour operator doesn't sort things out, you may be covered under the package holiday rules – some packages get full protection which can kick in if you don't get the holiday you paid for, and ABTA says this could apply if bad weather stops your holiday taking place.

For ships departing or arriving into an EU port, whether a ferry or a cruise, under EU rules (regulation (EU) no. 1177/2010) if a delay is more than 90 minutes, you're entitled to refreshments, meals and snacks. If you're delayed overnight due to a cancellation, the cruise or ferry operator must also provide accommodation.

For ferry cancellations, you should also be offered the choice between an alternative sailing or a full refund, under the same EU rules. For delays you could also get 25-50% of the ticket price as compensation, though it depends on how late you arrive at your destination. You'll need to contact the ferry company directly to claim the compensation. How much you can claim is detailed below:

SCHEDULED JOURNEY TIME

ARRIVAL DELAY

COMPENSATION DUE (% OF ORIGINAL TICKET PRICE)
4 hours
1 hour

25%
2 hours+

50%
4 to 8 hours
2 hours

25%
4 hours+

50%
8 to 24 hours
3 hours

25%
6 hours+

50%
More than 24 hours
6 hours

25%
12 hours+

50%

For cruise passengers, it's less clear. EU rules under regulation (EU) no. 1177/2010 state that the delay would have to mean a significant change to the holiday, eg, for a 14-night trip, it would typically need to be more than 12 hours. Docking at a planned stop-off port an hour or two late wouldn't count, as it wouldn't be seen to take away from the day at that location.

For non-EU ferry or cruise travel delays, you're likely to be offered food, drinks and accommodation if necessary, depending on the travel firm's T&Cs. You may also wish to complain to the cruise or ferry company and see if you can get compensation that way. Check your insurance policy for cover too.

If the Foreign and Commonwealth Office (FCO) issues a warning against travel – check its travel advice – and you do go ahead and travel, it's likely to invalidate your travel insurance.

When an incident occurs, tour operators, airlines and travel firms often announce arrangements for those travelling to or currently in the affected area.

For example, when the FCO advised against all but essential travel to The Gambia in January 2017, Thomas Cook arranged flights home for those there at the time, and gave those who'd booked the chance to amend their holiday dates or travel somewhere else.

If you're affected, contact the tour operator, airline or hotel. Most tour operators have contingency plans for when warnings against travel change and, as such, you should be able to get your money back or to book a replacement holiday.

If the hotel or airline says no and you're unable to recover all costs, insurers will consider claims on a "case-by-case basis". Be warned many insurers won't cover you if terrorism is the underlying issue.

If you've booked a package holiday, tour operators tend to refund holidays or provide an alternative if there is an FCO warning against travel to that country, so check.

Will flights automatically be cancelled?

Not necessarily – while the FCO may say it's unsafe to travel to a destination, the decision to cancel flights is with the airline and tour operators.
I can't get to my destination – what about hotel, car hire and other costs?
These elements are otherwise known as consequential losses and can cost £100s. First, check with the provider if your booking is refundable, whether under the terms of the booking, or as a goodwill gesture.
If that doesn't work, contact your insurer. Some policies, especially those offering fuller protection, may cover you, often under what's known as 'abandonment protection'. Other policies won't. Some insurers set their own timescales as to when cover kicks in, for example if you're delayed by at least 24 hours.
When British Airways suffered an IT meltdown in May 2017, causing cancellations and delays, a spokesperson for the Association of British Insurers told us: "The main purpose of travel insurance is to cover emergency medical expenses and other travel-related expenses like baggage loss, rather than systemic computer breakdowns like this situation."
However, a number of insurers have told us they may cover consequential losses – their responses are detailed in the table below.
| TRAVEL INSURER | ARE YOU COVERED FOR 'CONSEQUENTIAL LOSS'? |
| --- | --- |
| Allianz Assistance | No |
| Aviva | Yes – depending on the reason for cancelling |
| Axa | Yes – the majority of policies cover this |
| Churchill | Yes – depending on the reason for cancelling |
| Coverwise | No |
| Direct Line | Yes – depending on the reason for cancelling |
| Holidaysafe | Some will be covered but only if checked in and delayed for 24+ hours |
| Leisure Guard | Yes – if you're delayed by 12+ hours |
| LV | Depends on policy – only 'Premier Policies' offer cover |
My train was delayed/I got stuck in traffic and as a result I missed my flight. Can I claim back any costs?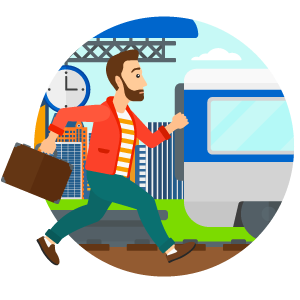 Check your insurance policy and see what you're covered for.
However, even if it technically covers you, you'll need to show you allowed a reasonable amount of time to get to the airport. If you left with just enough time, it may be argued that that's not enough, and likewise if you didn't factor in planned engineering works or planned strikes ahead of time.
I need to cancel for personal reasons, eg, illness, bereavement, redundancy
Here, you may be lucky but it depends on the situation.

Step 1: Check if the booking is refundable. If you booked flights and a hotel yourself and not on a package, flights typically won't be, unless you booked a fully flexible ticket. Hotel bookings can be but terms vary.
If you booked a package holiday, it's unlikely to be refundable – at the very least you'll lose any deposit you've already paid. And the closer you get to travel, or if the contract states you still have to pay the full amount, the more you could lose.
It can be different with bereavements or serious illnesses as some companies' rules may allow you to cancel a non-flexible ticket if, for example, a close family member dies. Or the firm may at least bend the rules if you ask. Virgin Holidays, for instance, allows you to change names on the booking if one person can't make it due to illness or bereavement.
Step 2: Check your insurance policy – this is why we say to get insurance ASAP. Insurance often covers you if you get ill or you're made redundant, but check, as policies vary. It'll also often cover you if you're called for jury service that you can't get out of.
If cancellation cover is included, it may also pay out if a close family member such as a parent, child, sibling or grandparent gets ill, though you'll need a doctor's letter as proof.
If you're made redundant, you'll need a letter from your employer outlining the redundancy. The insurer may also call to confirm it too.
Based on those we contacted, insurers generally consider the following as close family, yet this list won't apply to all. Your:


mother
father
sister
brother
marital / civil or domestic partner who lives with you
fiancé(e)
daughter
son
grandparent
grandchild
parent-in-law
daughter-in-law
son-in-law
brother-in-law
sister-in-law
step-parent
step-child
step-sister
step-brother
aunt
uncle
cousin
nephew
niece
legal guardian or foster child

Some insurers, including Coverwise and Direct Line, will cover you if the person you're due to travel with or stay with falls ill or passes away. This is standard for travel insurance but check your policy. You'll need evidence such as a medical certificate as proof.

If you're not covered and you need to cancel, talk to the travel company and explain the circumstances – it may be willing to offer a goodwill gesture. You may not get cash, but it may offer to move the dates of your trip free of charge, or give you a refund in vouchers.
I've changed my mind and don't want to travel. Do I have any rights?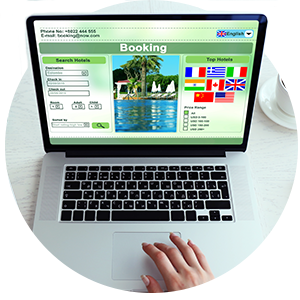 You'll need to check the terms and conditions that you accepted when you booked – holiday firms don't give the same generous policies to return something that clothing and other retailers do. You need to be certain before you book that it's what you want.
I booked a package holiday. Can I now cancel?
If you booked a package holiday, it's rarely refundable – at the very least you'll probably lose any deposit you've already paid. And the closer you get to travel, or if the contract states you still have to pay the full amount, the more you could lose.
I booked a flight, hotel or car hire I no longer need. Can I get my money back?
It depends on the type of ticket/room/etc you booked. If it was the cheapest, it's very unlikely, with most airlines or hotels, to be refundable. In this case, your only hope is a goodwill gesture.
Some exceptions apply, eg, you can pay £35 to cancel a booking made using Avios loyalty points. Also some airlines – eg, American Airlines and Virgin Atlantic – may allow you to cancel free of charge within 24 hours, though you're less likely to need to in that timeframe.
If you booked a fully flexible ticket or room you're usually able to cancel free of charge. It's a similar story with car hire – it's all down to the type of booking.
Your rights if your flight is delayed or cancelled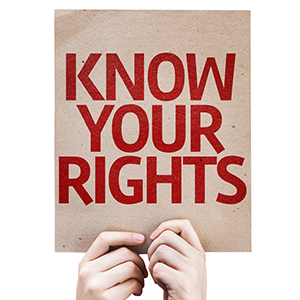 It's the last thing you need when you're hoping to jet off, but if your flight's delayed or cancelled the airline has a duty to look after you, get you on a flight, and in some cases pay you a hefty chunk of compensation or a refund.
These rules only apply to EU-regulated flights, so if you're flying from a UK/EU airport regardless of airline, or on a UK/EU airline that lands at a UK/EU airport (including those in Iceland, Liechtenstein, Norway and Switzerland). See our Flight Delays guide for full info.
Your rights if the holiday was awful, eg, the weather was bad, the hotel was rubbish
Unfortunately, there's little that can be done about the weather – that's just bad luck. If the hotel is rubbish, you've no protection by law in most cases and travel insurance almost certainly won't cover you.
However, if you booked it as part of a package, the tour operator is obliged to describe the hotel accurately under the Package Travel Regulations. If it doesn't, you're entitled to compensation.
If it wasn't a package, you could complain to the hotel or travel agent. It may do something if it agrees with you or if it simply wants to keep you sweet – particularly given how sensitive hotels are to bad reviews.
Outline exactly what the issues were. Your complaint is also likely to be stronger if you do it as soon as the problems arise. Taking photos as evidence will also be helpful.
And if the firm you booked with is an ABTA member, any accommodation provided must meet certain basic standards. So you could ask ABTA to step in if you get nowhere, though there's no guarantee of success. For full complaining help, see How to Complain and Consumer Rights.
Get Our Free Money Tips Email!
For all the latest deals, guides and loopholes - join the 12m who get it. Don't miss out
Holiday rights FAQs
Here's a list of your most frequently asked questions that are outside of the wider issues above. If you've a question not answered here or in this guide, please post it in the holiday rights forum discussion.
Annoyingly, in most cases the airline CAN change flight times – and not all let you rebook or get a refund.

It all comes down to the airline's T&Cs. For example, a two-hour change on British Airways means you'll be offered a comparable flight or a refund. This isn't covered by law, and unless there's been a "significant change" to the timings there's little you can do.

Just to add to the confusion, airlines have different definitions of what constitutes a significant change. See more on your rights in our Airlines changing flight times guide.

Airlines are liable for any checked-in hold luggage so you should be able to make a claim if your luggage is lost or damaged.

If you can't find your baggage at the carousel, report this to airline staff at the airport as soon as you can, and keep a copy of the 'property irregularity form' that the staff will fill in.

The amount you can claim is capped at about £1,000, but the CAA warns it is very rare to see payouts of this amount. Whether you'll be paid isn't guaranteed though – it's decided on a case-by-case basis so do bear that in mind.

Here are your rights:

If your baggage is delayed... If you're away from home the airline should reimburse you for essentials such as toiletries, underwear and laundry costs – eg, after 24 hours Easyjet allows you to claim up to £25 per day for up to three days with receipts. To make a claim for these essentials you must submit a claim to the airline within 21 days of receiving your delayed luggage and it's a good idea to include copies of receipts.


If your baggage is lost... If 21 days after check-in your baggage hasn't turned up, it's officially declared lost. From this point you'll have seven days to submit a claim for your belongings. Again include as much evidence as possible, eg, receipts for any valuables.


If your baggage is damaged... Report it as soon as you can to airline staff, and keep a copy of the property irregularity form that staff will fill in. You must fill in the airline's claim form within seven days.

Check your insurance policy

If you have travel insurance this can have much higher levels of protection, but you'll still need the property irregularity form. Some policies suggest you try the airline first, so read your policy in detail to see what you can claim for and what evidence you'll need.

It can, but it depends how quickly you spot it, so act fast. If you notice as soon as you confirm the booking, call the firm you've booked through and see if it'll amend it there and then.

If it's within 24 hours the firm may change it without charge. After that, you could be subject to an admin fee. Firms' policies will vary, so do check. But even if there is a charge, it doesn't hurt to explain the situation and ask if fees can be waived.

You'll usually be told of the reason at the time and often it's due to travel documentation (which is your responsibility to check). In most situations, you're likely to have to pay for a flight home and any fines or costs the airline gets from the destination authorities as a consequence.

If you've a return flight booked, you may be able to use it towards flying home, though you'll need to check the conditions of carriage of the airline you're flying with.

If you have travel insurance, you won't usually be covered for cancellation unless you're not fit to travel, eg, if you have a health complaint that makes it dangerous to fly. This would have to be confirmed by a letter from your doctor.

However, you must keep your insurer updated of any changes to your health to avoid it giving you a reason to refuse a claim later on.
Get Our Free Money Tips Email!
For all the latest deals, guides and loopholes - join the 12m who get it. Don't miss out
Join the MSE Forum Discussion
Week of the 23 September 2020
For all the latest deals, guides and loopholes, join the 12m MoneySavers who get it now