How to Park Right
The easy way to avoid parking tickets
Get Our Free Money Tips Email!
For all the latest deals, guides and loopholes - join the 12m who get it. Don't miss out

Marcel | Edited by Steve N
Updated 2 Nov 2017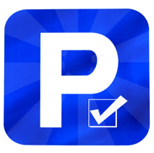 Parking tickets are hideously expensive. They can take months to reverse, so to avoid them, PARK RIGHT. It's that simple.
This is a Q&A guide to ensure you know when and where you can park, to try to avoid unnecessary tickets. It includes the single yellow line rules, what the 'blip' markings on kerbs mean, how to avoid private parking tickets and more.
The five facts everyone should know
Before we get to the nitty-gritty, if you only take in five things about parking, remember these:
There's no standard 'single yellow' parking restriction
You can sometimes park on a single red or yellow line, but many assume there are standardised times – that's a mistake. Restrictions for parking on single lines will usually be shown on accompanying road signs - make sure you scope the area and check before you park. Generally speaking, you'll be barred during peak daytime hours but are usually OK at some point during evenings and weekends.
When it comes to double yellows you simply can't park, though you can sometimes stop to load or unload. There are also some exceptions for Blue Badge (disabled) holders. With double reds, you can't even stop, unless you are a Blue Badge holder and there are designated parking bays for you. See the full red lines and yellow lines guides below
Watch your wheels
Make sure your motor is completely within any defined spot, such as a residents' or pay-and-display bay. If just one wheel is outside, you could get a ticket.
Especially in London, unless signs specifically indicate it, don't park on the pavement and keep your car as close to the kerb as possible. If you park more than 50 centimetres from the kerb (unless within a bay), you could get a ticket. This also means double parking is prohibited unless you're loading or unloading for no more than 20 minutes.
Proudly display your permit or ticket
If you have a special permit (such as a residents' or disabled permit), a warden must be able to see and clearly read it, otherwise you'll probably get a ticket. The same goes for any voucher or pay-and-display ticket you've bought. While this sounds obvious, permits can fall off after a few months' wear so make sure they are securely fastened. Plus, if you simply load one parking ticket on top of the next on the dashboard so there's a whole pile, making the current one difficult to distinguish, that can get you a fine.
Also, if you have a residents' or other permit, note the renewal date. If you miss it, and you park outside your home, it's likely you'll get a ticket.
Different councils have different bank holiday rules
Many people wrongly assume you can park where you want on a bank holiday. Some councils will allow you to park in a residents' bay or on a yellow line, but others won't. Sadly, there's no hard and fast rule so if you're unsure, check the council website for the area you wish to park in or the message on the parking meter or ticket machine. If unsure, don't do it. See the bank holiday restrictions section.
Beware EVERYTHING in private car parks
Most of this guide is about parking on public roads, but the rules change on private land or in private-run car parks – in supermarkets, hospitals, housing estates or elsewhere. Here, you can sometimes enter the land of the cowboys, where you can be asked to pay huge amounts without reason, or for just minor 'offences'. Always check signage - it may be hidden - and be ultra-cautious.
If you get an unfair ticket, as is common, DON'T automatically pay it. The firm has no right to fine you. All they're actually doing is invoicing you – though it'll be dressed up like a fine. See the Fight Private Parking Tickets guide for full info.
Where can I park?
The first rule is to use your loaf. Don't do anything stupid such as parking on a zig-zag, bus stop or taxi rank, or blocking traffic or entrances, otherwise you can hardly quibble if you get slapped with a ticket.
But even the law-abiding majority can find that parking rules are full of jargon and difficult to understand, so we've answered your key questions below:
Important note before you begin
Parking rules across the country are confusing. On official sites like Gov.uk or Transport for London, the relevant info can be hard to find. We've worked through as much original source material as we can, but rules vary around the country, so it's important you always double-check your local rules before acting if you're not sure, and see this only as a starting point.
Keep your ticket visible
As with residents' permits, if you buy a pay-and-display ticket it is also your responsibility to display it clearly. Make sure the ticket is upright and stuck to the window rather than left on the dashboard, to ensure any passing warden can clearly see it.
Also make sure it's sticky enough to remain on your window.
What if there are no road markings?
In rural or suburban areas you'll usually be able to park for free if there are no road markings. But there are still some basic rules you must follow - you can't simply park anywhere where there are no markings:
The 10 top parking 'did you knows?'
What does 'waiting', 'loading', and stopping actually mean?
You'll see these phrases on many parking signs. It's important to understand exactly what they mean, so you're not caught cold.
Waiting.

This basically means stopping your car by the roadside and either parking (when you leave your car) or waiting while still in your car.

Loading.

This is defined as someone stopping to load or unload bulky or heavy goods (not shopping). The goods must be of a type that cannot easily be carried by one person in one trip.

If they can be, the vehicle should be parked legally and the goods carried to the premises. Picking up items that could be carried easily, however great the value, does not constitute loading.

The activity should be continuous, adjacent, reasonable and timely. Loading times differ from area to area - ensure you check and move your car as soon as you've finished.

Stopping.

This covers every type of stopping your vehicle, other than if you're stuck in traffic, it's an emergency or you're stopping to pick up an obstruction from the road.
Can I park on the pavement?
You must not park partially or wholly on the pavement in London, and should not do so elsewhere unless signs permit it.
What if I'm disabled?
If you're disabled, you can get what is known as a Blue Badge. This allows you to park for free in parking meter and pay-and-display bays, though do check signs. Badge holders are also exempt from getting clamped and are exempt from some other parking restrictions, as long as they are not causing an obstruction, but check the relevant sign to be sure.
For instance, they can park on single or double yellow lines for up to three hours in England and Wales, except where there is a ban on loading or unloading. Visit Gov.uk for more information on who qualifies for one.
Be warned, the Blue Badge scheme doesn't apply to some areas in London - including Westminster, Chelsea and Camden - as they have their own rules. If you're a Blue Badge holder and you're taking your car to London, make sure you check the systems that operate in each borough. For more info see the City of London website.
When can I park in a doctors', hospital or disabled bay?
Unless you have a valid permit, the answer is never. So don't park in one as you'll be blocking someone else's space and you'll risk a fine.
What happens if there's a major event nearby?
Watch out for extra restrictions when there's big sporting event, concert or festival taking place. It may mean parking is suspended for non-residents for those few hours over a weekend, for example, when it is normally permitted. In some cases, parking may be completely suspended for everyone.
Where can motorcycles/scooters park?
Restrictions apply to motorcycles and scooters in the same way they apply to cars, vans and lorries. So it is just as important not to break the rules if you get about on two, rather than four, wheels.
However, where car drivers have to pay or purchase a permit in some spots, motorcycles and scooters can sometimes park for free or get a discount. As these dispensations change from council to council check your local authority's website for its rules. You can find your council's homepage on Gov.uk.
Some councils have set up motorcycle-only parking bays where you can park for free, though there are a growing number of specialist motorcycle paid-for parking bays.
The Parking for Bikes website helps motorbike owners find free parking spaces, and lists the location of nearby car parks. However, only use it as a guide, rather than gospel; and check the restrictions by the roadside when you park.
What if I have an electric car?
Many urban councils allow free or discounted parking for electric cars in parking bays where you'd normally need a permit or have to pay. You can find your council's homepage on Gov.uk to check if discounts apply.
Where can I find a car park?
How do I find free parking spots?
If you know an area well, you may know some of the backstreets where you can park for free. If you're visiting friends, ask them if they know of any free parking spaces nearby if they live in a restricted zone.
When can I park in a car park/private land?
If you're parking at a supermarket, superstore, airport car park, or on any piece of land that is privately-owned, you could be in the land of the cowboys. There are few firm rules and some landowners and their agents have been known to issue tickets at their whim.
The key is to read any restrictions and stick to them or risk major hassle if you're ticketed - or worse. If you are given an unfair penalty, see the Private Parking Ticket Appeals guide for help escaping any fine.